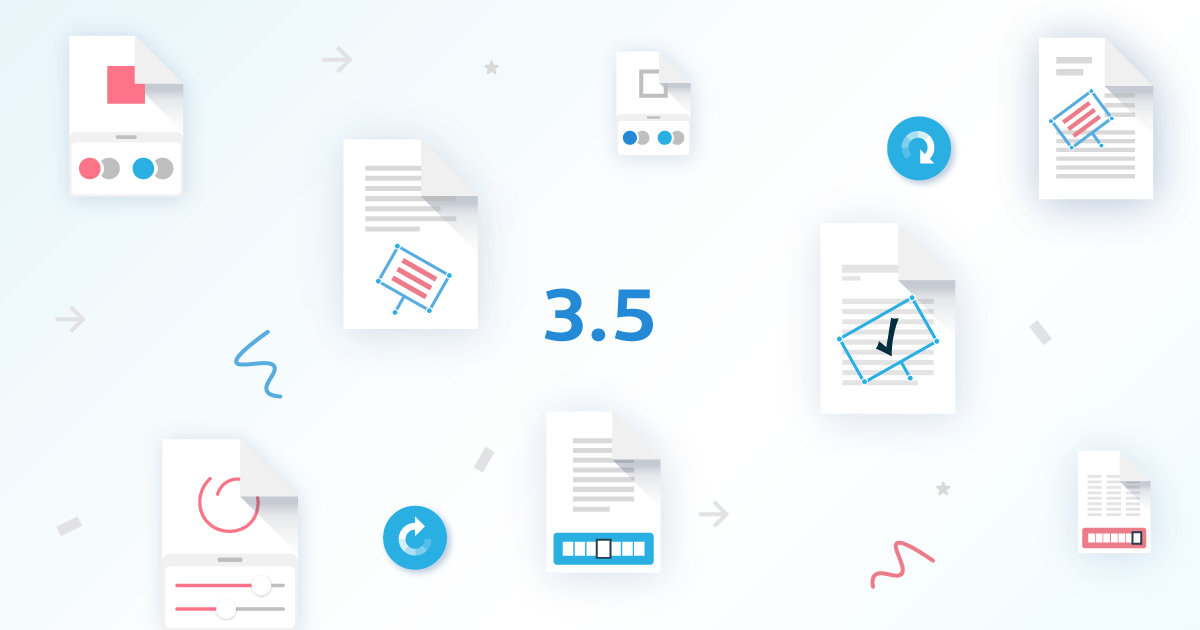 PDF Viewer 3.5 for iOS is out now. This release features a new floating page scrubber bar, a refreshed look for the annotation inspector, rotation for text annotations, and eraser thickness adjustment. For Pro subscribers, we've enhanced secure and irrecoverable document redaction with a new option to save redacted PDFs as new files.
Floating Scrubber Bar
Modern iOS devices, from iPhone X to all iPads with iOS 12, use the bottom edge of the screen to return to the home screen or switch to previously used apps. However, we noticed there is sometimes some confusion between this interaction and touches intended for our scrubber bar at the bottom of the screen, which is used for quickly moving between pages in a document. This could result in the page being changed unintentionally.
We fixed this, and we took the opportunity to update the appearance of the scrubber bar as well. We did this by trimming down the borders, resulting in a more refined floating bar.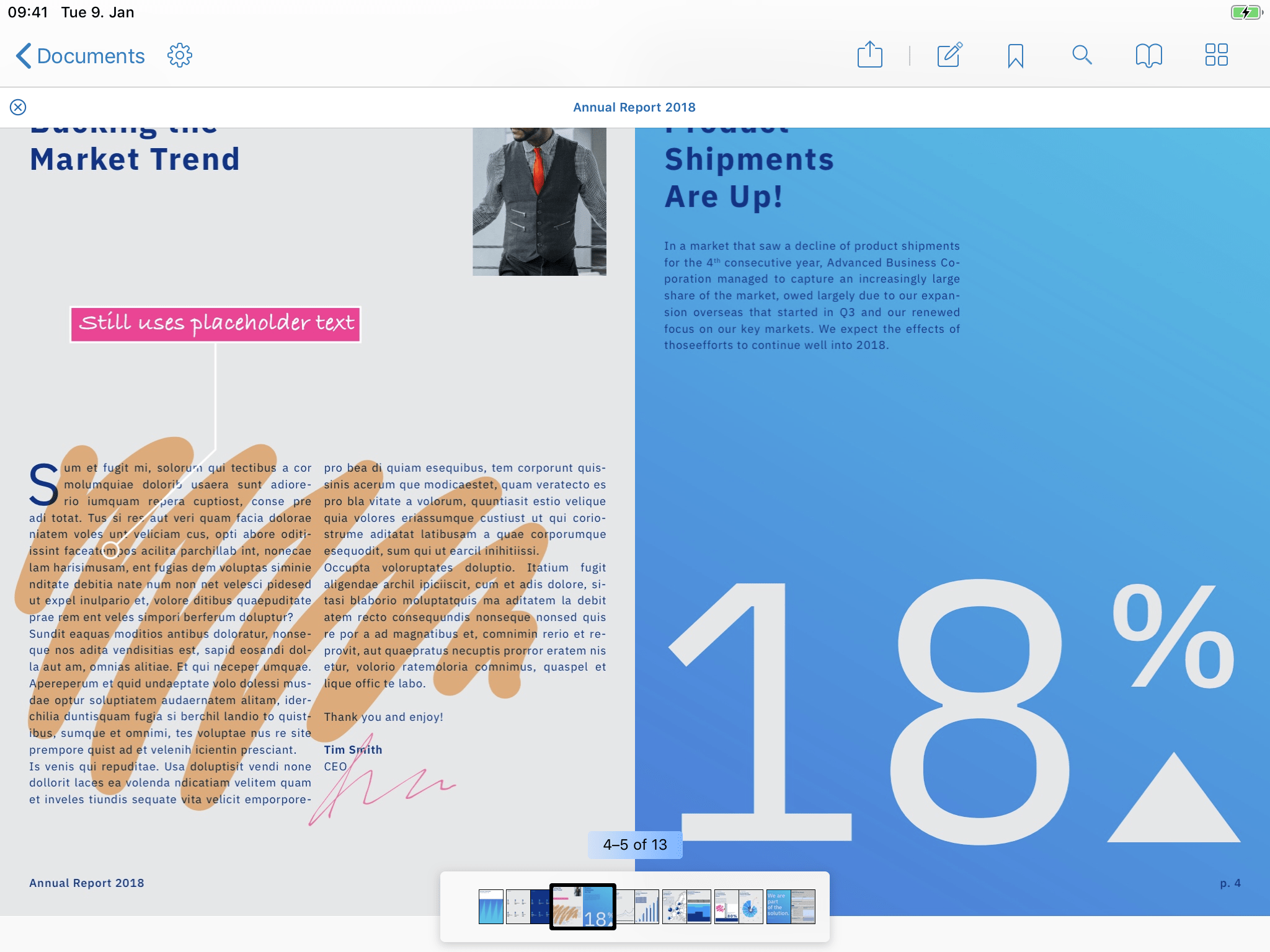 The floating scrubber bar looks especially nice on iPhone X-class devices and the latest iPad Pros. Because we removed the plain toolbar background that was previously filling the space below the home indicator and to the sides of the page thumbnails, the PDF content can now extend directly to the bottom edge of the screen, resulting in a more immersive user experience.
Refreshed Annotation Inspector
In PDF Viewer 3.3 for iOS, we made scrolling with the annotation inspector much smoother and more natural on iPhone. Today we've followed up on that by refreshing the inspector's appearance. It fits in with sliding panels in other apps, which are very common on iOS these days. The elements in the panel are shown clearly as cards.
Text Annotation Rotation
PDF Viewer 3.4 for iOS added the ability to rotate stamp annotations using the rotation handle shown below the annotations when they are selected. Now we've expanded rotation support to include text annotations. Text rotation has been possible in PDF Viewer for Android for a while, so we're pleased to offer feature parity. Annotation rotation is compatible with Adobe Acrobat.
Eraser Thickness
For a long time, the ink eraser tool has had a nearly fixed size that varied slightly based on how you touched the screen. This can be imprecise or too coarse depending on the situation, and so to improve this, we've added a new thickness slider to set the eraser size. It's accessible from the inspector in the annotation toolbar.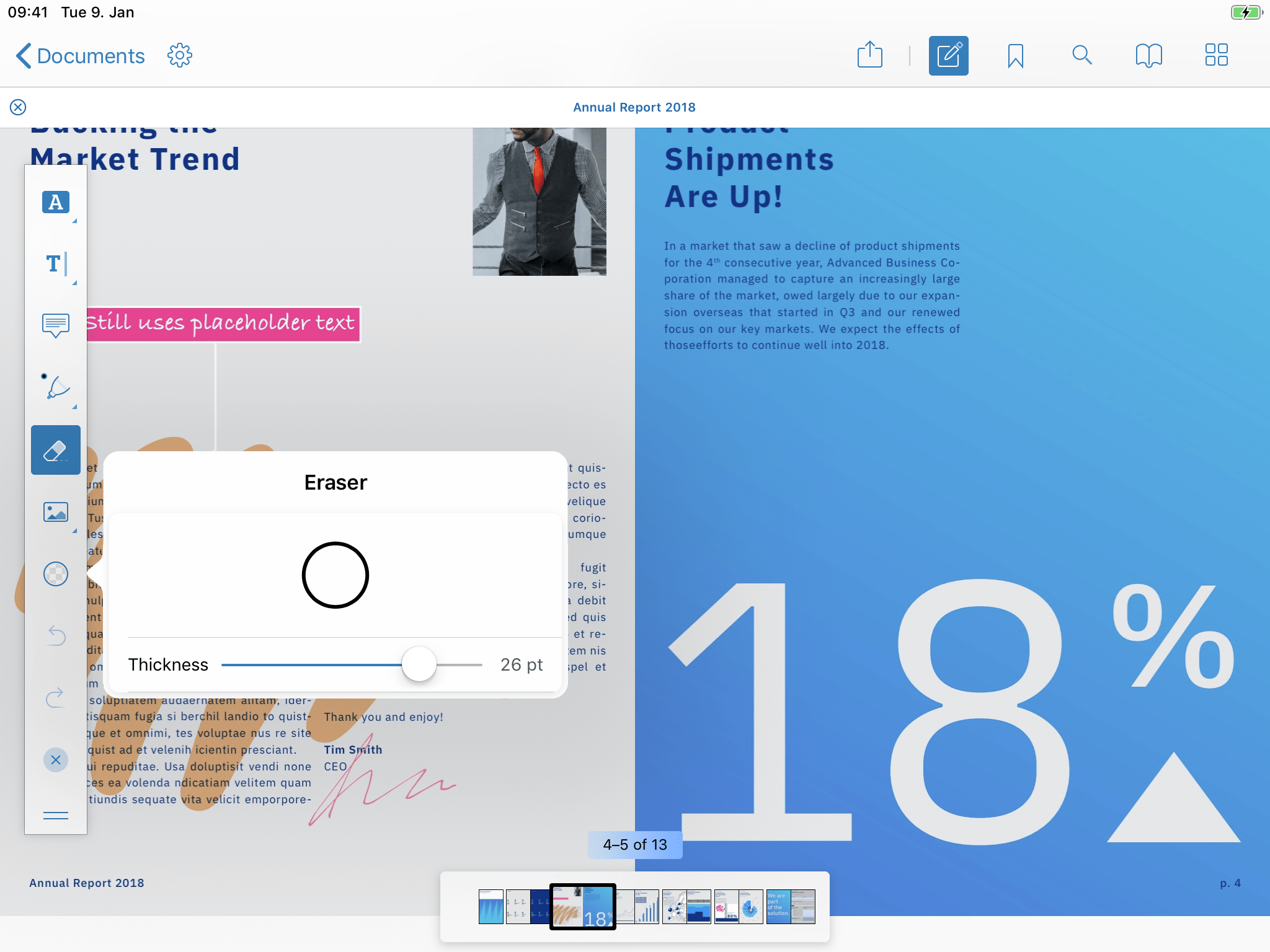 Save Redacted Document As…
Pro
For subscribers, PDF Viewer Pro offers the Redaction tool to irrecoverably remove sensitive content from PDF documents. Previously, when choosing to apply redactions to a document, the document with these changes replaced the original file. Now you have the choice to either redact the currently open document or save the redacted document as a new file.
PDF Viewer can be downloaded for free from the App Store.