Posted in iOS Updated on .
Written by Peter Steinberger
Explains how to best report a bug for PDF Viewer for iOS and how to send crash reports.
See also: How to create a stackshot (/faq/ios-how-to-create-a-stackshot)
The easiest way to contact us to report a bug or an issue is through the in-app Feedback section in the settings.

If the bug is UI or layout specific, send us a screenshot of how it looks and explain what you expect it to look like.
If the app crashes you can send us a crash report, and there are several ways how to do it. You can choose one of the following methods, preferably the most convenient for you.
How send a crash report:
Copying from device:
Open the Settings app

Navigate to Privacy > Analytics & Improvements > Analytics Data

Locate the log for the crashed app. The logs will be named in the format: <AppName>-<DateTime>-<DeviceName>

Select the desired log. Then, using the text selection UI select the entire text of the log. Once the text is selected, tap "Copy"

Paste the copied text into our in-app Feedback section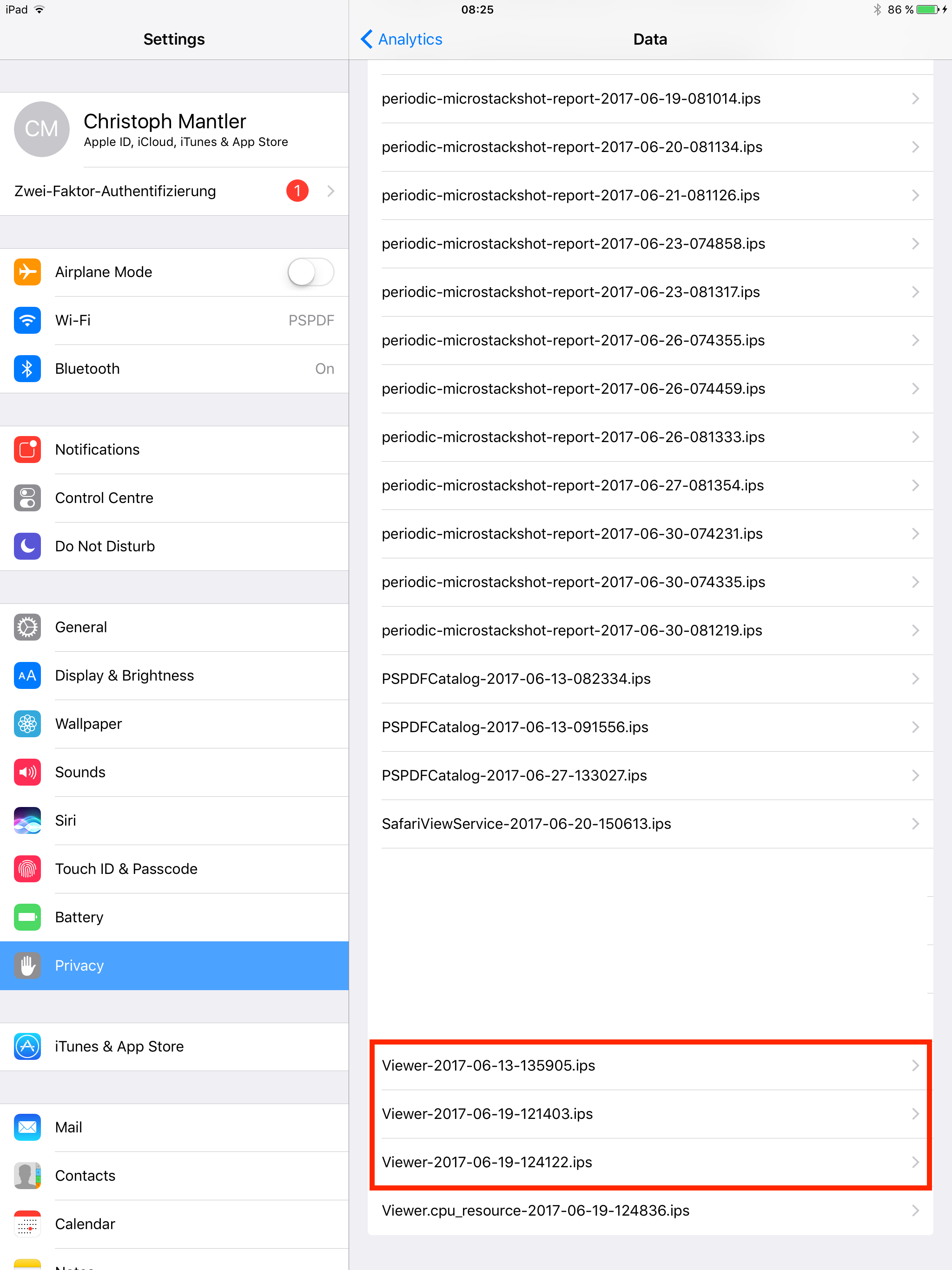 Syncing with iTunes:
Sync your device with iTunes on your desktop

After syncing, look for crash logs in the correct directory. See below for a list of directories for each operating system.

In this directory, look for files starting with "Viewer".
Path for each operating system:
macOS: ~/Library/Logs/CrashReporter/MobileDevice/<DEVICENAME> (Please note that the "Library" folder is hidden by default, so you have to make it visible first)

Windows  XP: C:\Documents and Settings&lt;USERNAME>\Application Data\Apple Computer\Logs\CrashReporter\MobileDevice&lt;DEVICENAME>

Windows Vista and later: C:\Users&lt;USERNAME>\AppData\Roaming\Apple Computer\Logs\CrashReporter\MobileDevice&lt;DEVICE_NAME>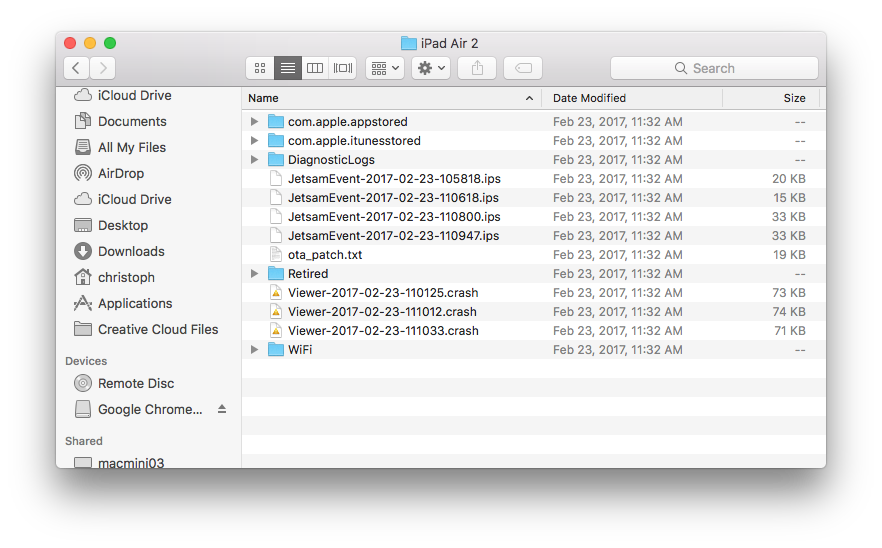 Using the Xcode Organizer:
Go to Window > Devices ("Devices and Simulators" as of Xcode 9)

Select your device from the list on the left

Tap on "View Device Logs"

Search for the process name "Viewer"