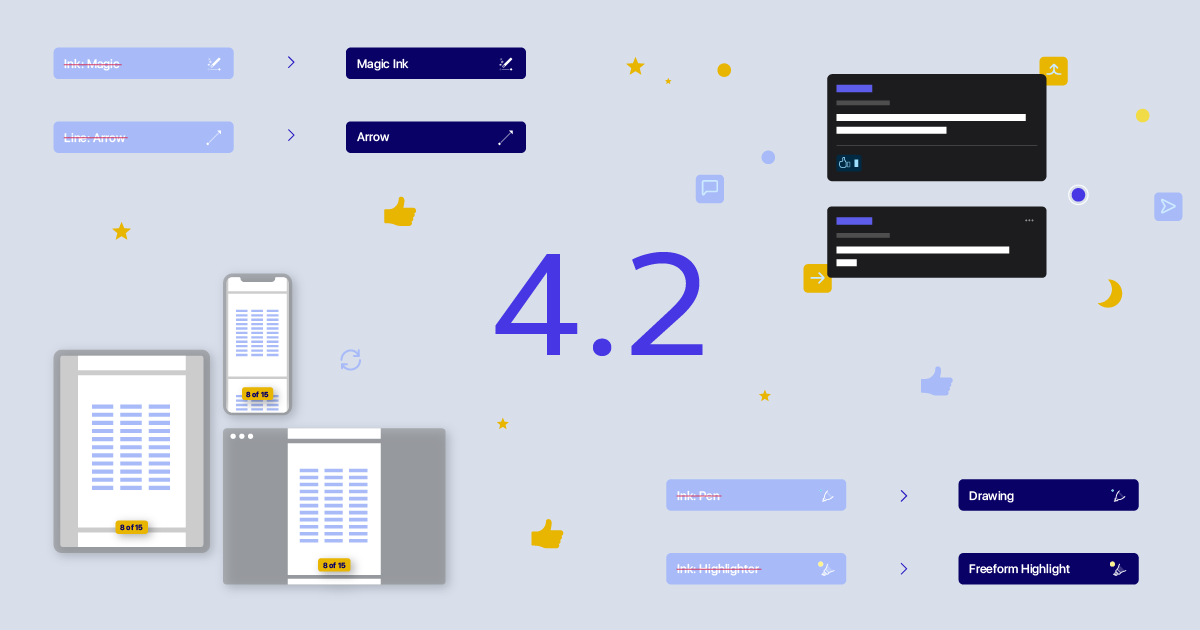 PDF Viewer 4.2 for iPad, iPhone, and Mac is out now. It continues moving toward our goal of providing the same feature set across iOS and macOS, while also embracing the unique characteristics of each platform where it makes sense. Our focus has largely remained on polish and smaller enhancements.
Saving the Reading Position on Mac
PDF Viewer has long supported saving your reading position in each document on iPad and iPhone. Now that same feature is available in PDF Viewer on a Mac. What's more, this syncs with PDF Viewer on iPhone and iPad using iCloud so you can start reading on one device and continue reading where you left off when you switch to another device.
Refined Dark Mode
The comments popup is now easy on the eyes in Dark Mode. This popup is dynamically tinted based on the annotation color, and because those colors often appear a bit too bright in dark environments, PDF Viewer will now automatically switch to an alternative color palette for comments in Dark Mode.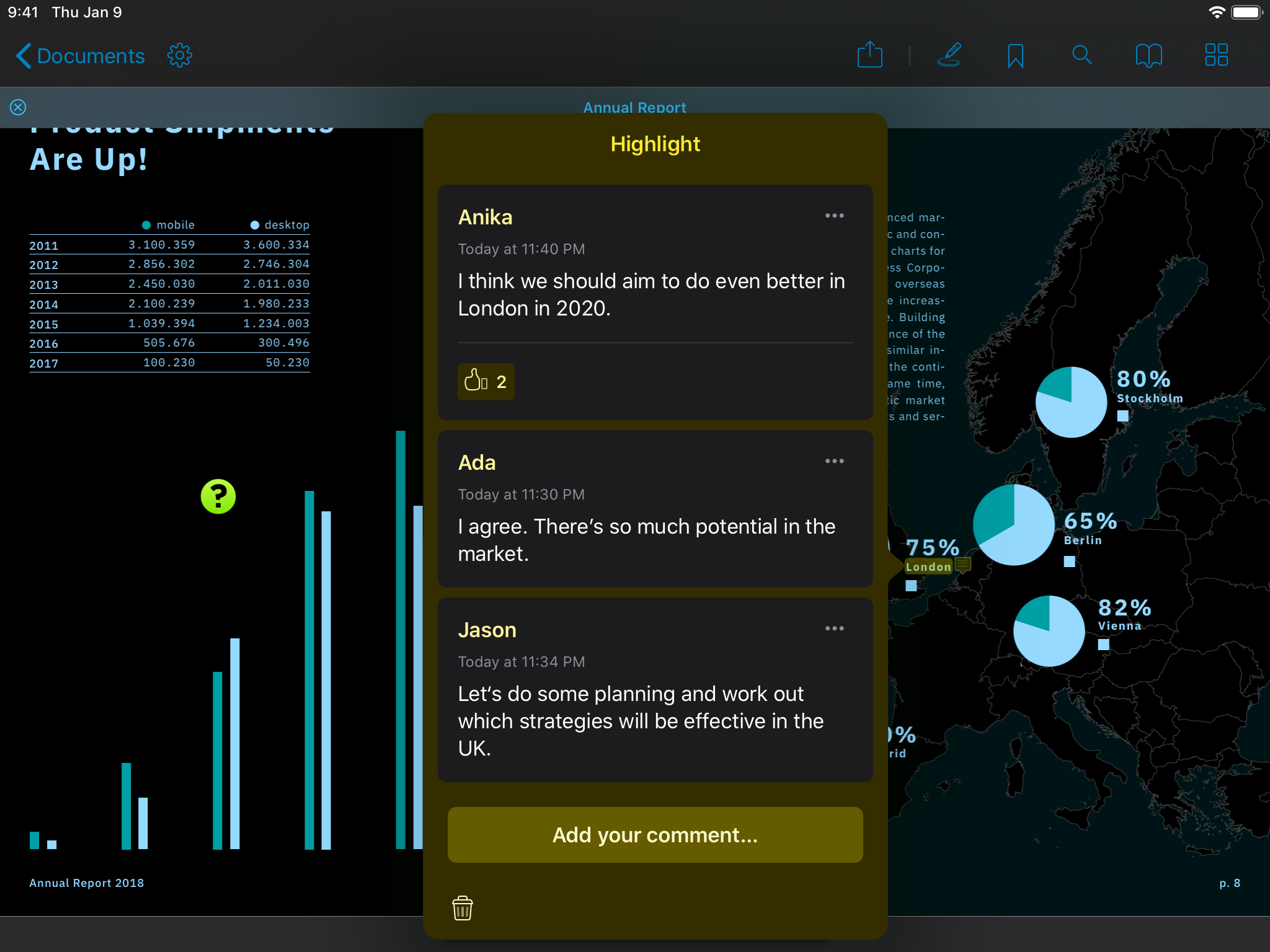 We've also improved the legibility of dynamically tinted content. Text in the document outline and icons in the annotation list are tinted based on colors from the PDF. Before, those colors often made the content difficult to distinguish when a dark background was used. In PDF Viewer 4.2, they will now always show with high contrast against the background, whether it's light or dark.
| Previous Outline | New Outline |
| --- | --- |
| | |
Clearer Annotation Tool Labeling
PDF Viewer 4 introduced a brand-new design for the tool-switching menu in the annotation toolbar. In addition to showing icons, the new design also shows labels for the individual annotation creation tools, making it much easier to find the annotation type you would like to work with. For version 4.2, we audited and copy edited these annotation tool labels, along with the text in some other places throughout the app, and came up with a clearer and more consistent naming scheme. These updated annotation names also show up in the annotation list.
| Previous Menu | New Menu |
| --- | --- |
| | |
And More
For Pro subscribers, we added new advanced settings to disable JavaScript, screen Auto-Lock, and Presenter Mode. (Presenter Mode is a neat Pro feature that lets you run a slide deck from PDF Viewer without showing toolbars and other elements on the external display.)
When adding images to a document, you're now presented with options to add them at a smaller size, so as to avoid making your PDFs take up too much storage space. Meanwhile, our hardware keyboard support continues to improve: This time, we added support for changing the page using the Page Up and Page Down keys. We also identified and fixed several issues with annotation appearance, particularly when using Apple Pencil and with callout annotations with the dark page appearance.
PDF Viewer can be downloaded for free from the App Store.