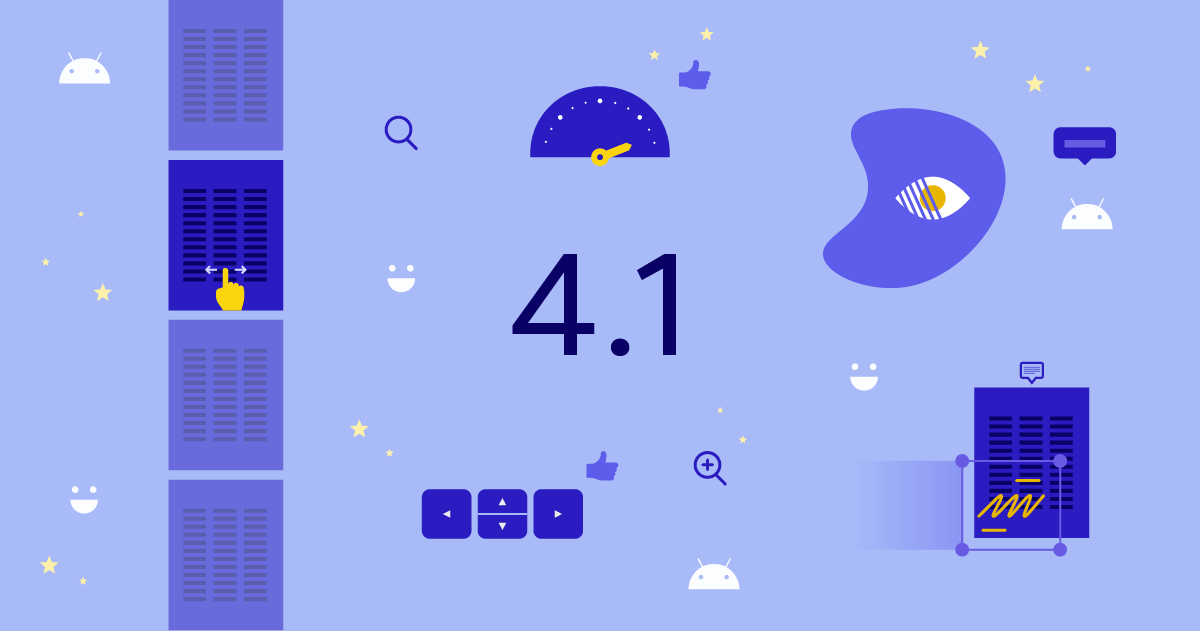 We're pleased to announce PDF Viewer 4.1 for Android is out now. It comes with performance improvements, improved accessibility, and countless small bug fixes and polished details.
Faster and Smoother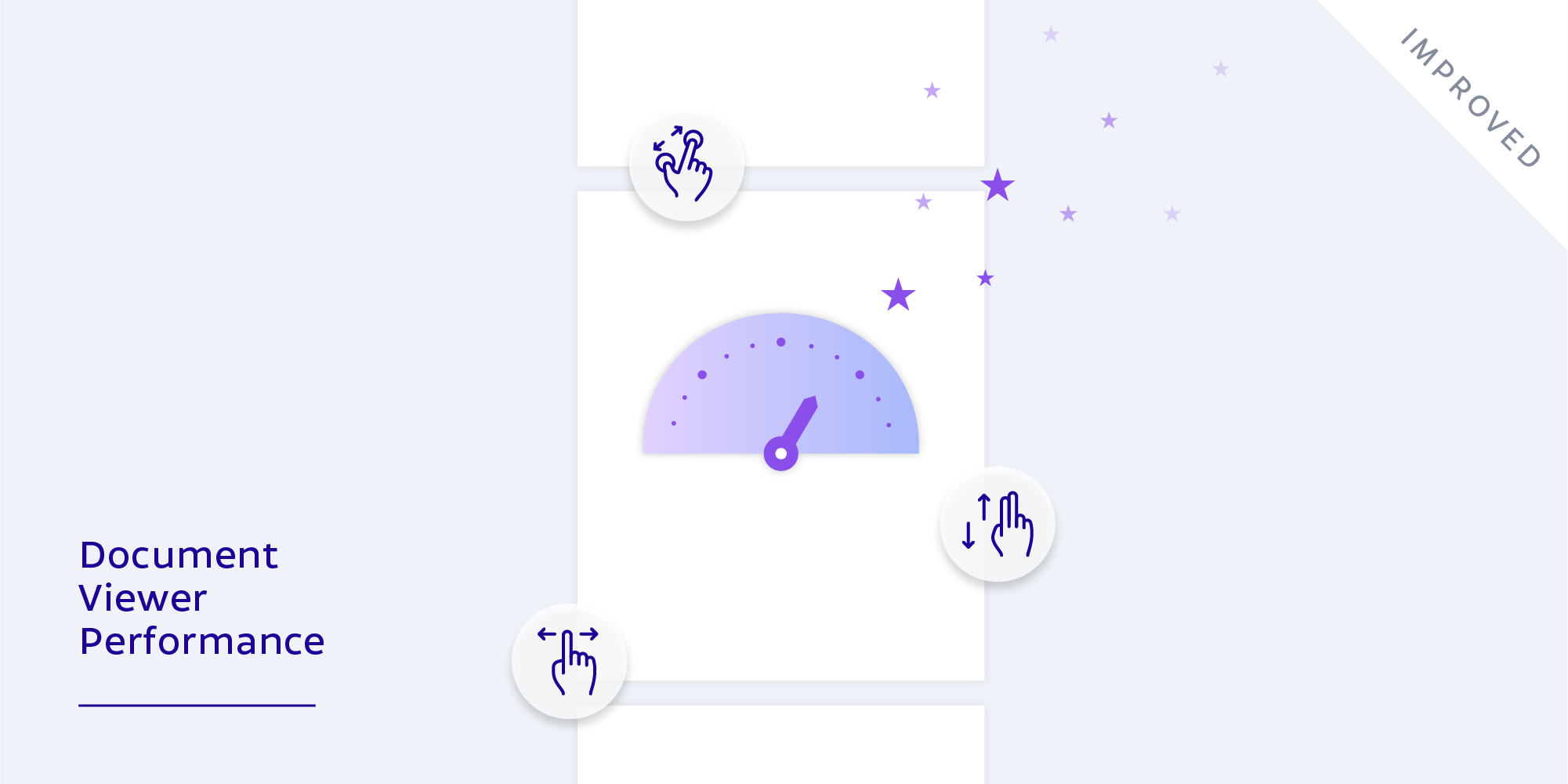 We continued our performance optimization work with this release by tweaking things in multiple areas. In particular:
PDF Viewer has been fine-tuned to make sure the page you're currently looking at is rendered as fast as possible. Additionally, annotation overlay initialization time has been optimized, which results in faster page display when browsing documents.
We reworked how shape annotations are displayed, which results in much smoother, jank-free zooming on pages that contain these annotations.
We've improved search performance so you see results faster when finding text on pages you've already viewed.
Improved TalkBack Support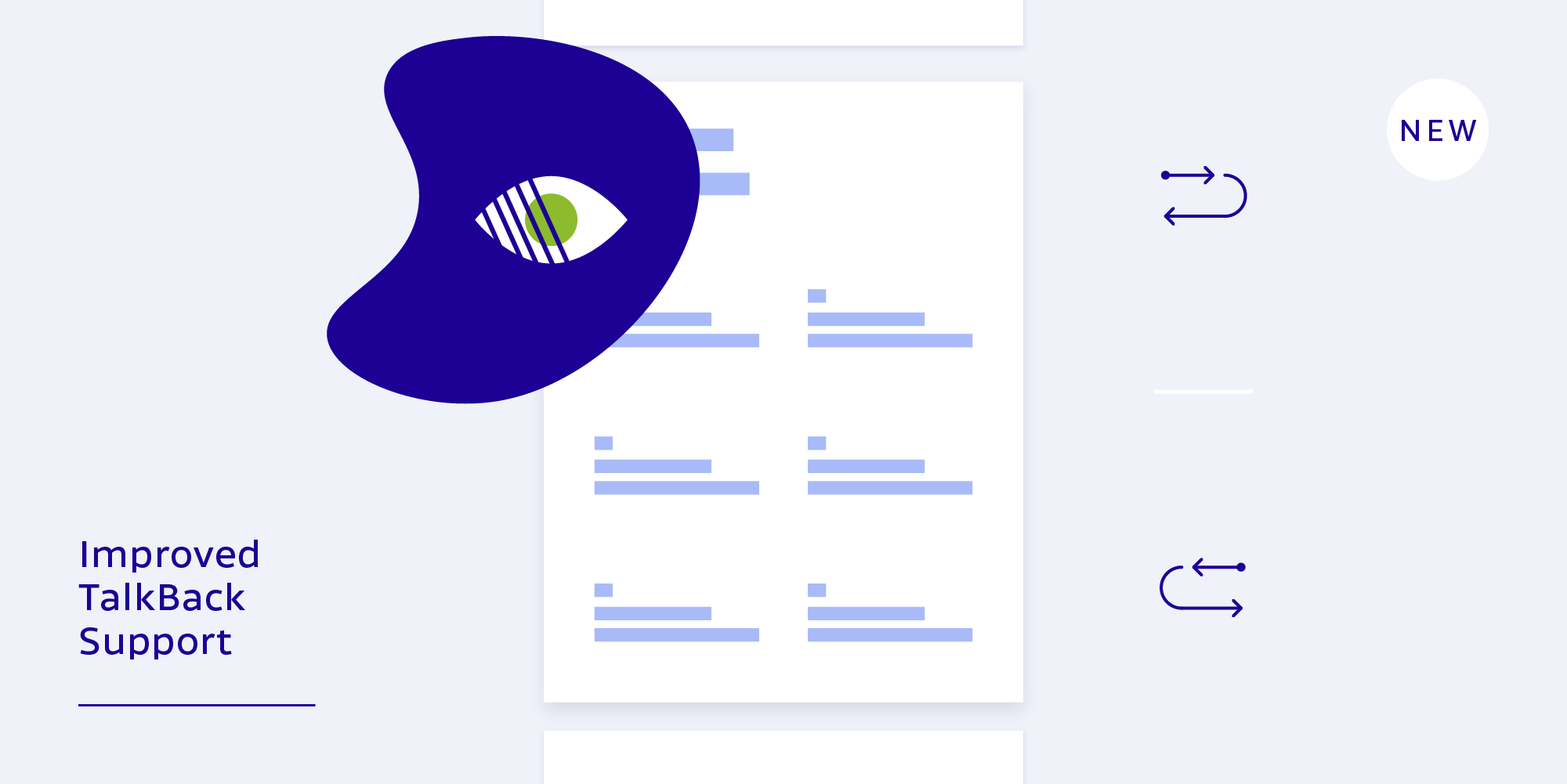 With PDF Viewer 4 for Android, we improved accessibility in all parts of the app. We ensured that navigating our UI using a keyboard is easy and intuitive, and we focused on enhanced interoperability between our framework and accessibility services like Google TalkBack.
With today's release, we're deepening our integration into accessibility services even more by adding support for TalkBack page navigation gestures. By using the new two-directional swipe, a gesture which is familiar to all TalkBack users, it's now possible to go to the next page (swipe right, then swipe left) or to the previous page (swipe left, then swipe right) in a document. This works independent of the currently focused view, giving you the highest possible amount of flexibility in navigating the UI and document.
User Interface Improvements
We improved a lot of small UI details which contribute to the better overall user experience. Here's some of what we did:
Improved annotation inspector design. We also simplified its behavior to make it more predictable. These changes make for smoother animations and are consistent with bottom sheets used by the Android system and most modern Android apps.
Improved animations when scrolling to search results in inline search.
Updated the icon for creating note annotations.
Improved tooltips and accessibility labels in the annotation creation toolbar.
Improved multimedia UI by adding the black background to videos and by not allowing overlapping control bars.
Improved quality of fallback font rendering.
Focus on Quality Over Features
In this release, we focused on refinements that improve the quality of the application rather than adding new big features. This release contains many adjustments for various UI components, keyboard and gesture interactions, annotation editing, forms, rendering, and more.
Stay tuned for future updates! If you're not yet using PDF Viewer, head over to the Google Play Store and download it for free. We'd also love to hear your feedback, so feel free to contact us at any time.