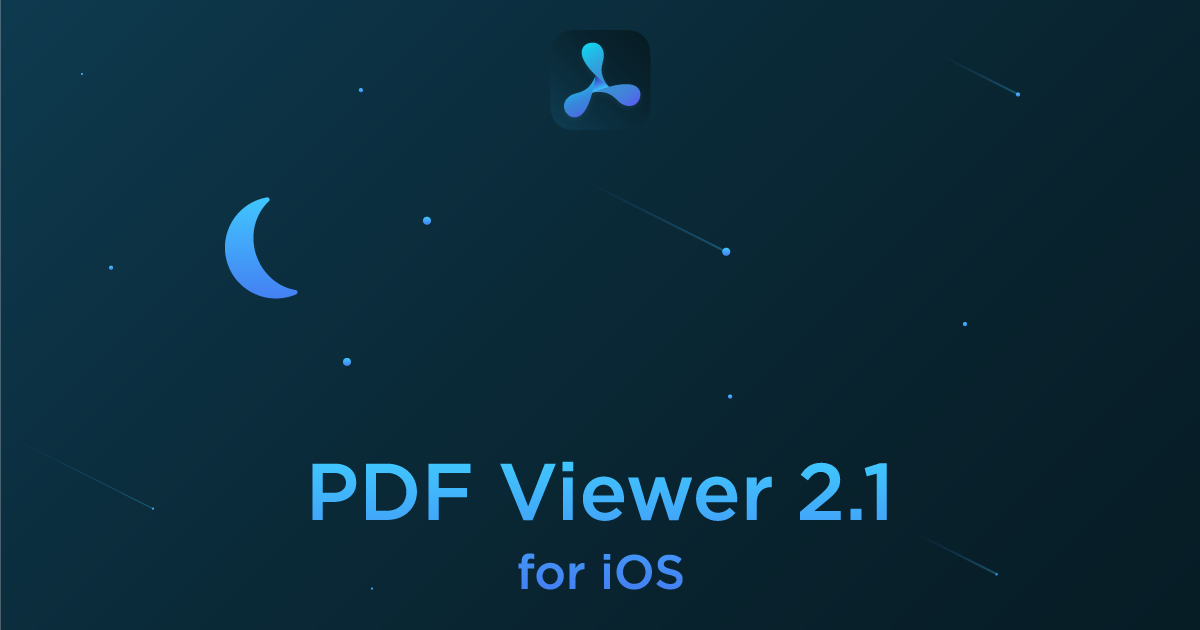 With PDF Viewer 2.1 for iOS, we're going all in on Apple's new document browsing UI. If you already run iOS 11, you'll notice the whole file browsing part has been replaced with Apple's familiar new interface. Adopting this UI is the most convenient way to offer access to all files on your iPad and iPhone.
New Document Browser
The Files app is one of the biggest new features introduced with iOS 11. It allows you to see a unified picture of all your files, no matter where they are located. With the PDF Viewer 2.1 update, you now get the same experience directly inside PDF Viewer. We believe this is the future of file browsing on iOS and are excited to be one of the first PDF applications adopting it.
Everyone who is not yet running iOS 11 will still see the familiar file picker from previous PDF Viewer releases. There will be no new features added to that custom file picker, so we highly recommend updating to iOS 11 to get all the latest and greatest file browsing features.
Note that this change does not replace your existing local and iCloud files from previous PDF Viewer versions. The files have simply moved to a new location. Local files can be found under "On My iPhone → PDF Viewer" and iCloud files are under "iCloud Drive → PDF Viewer." There are still a few issues with the new document browser, but we're confident Apple will quickly iterate on it.
Theming
While PDF Viewer always supported a dedicated night mode for reading in the dark, PDF Viewer 2.1 brings this feature to a whole new level. Themes now allow for more precise customization options and let you switch to a different style globally, including on the new file browser.
More Details
In addition to the aforementioned highlight features, this version also packs a host of other smaller features and improvements. PDF Viewer now intelligently splits up ink annotations into separate shapes, giving you the ability to control each of them individually. At the same time, we managed to drastically improve the drawing responsiveness to guarantee an even smoother annotation experience. We also improved the page labels in continuous scrolling mode; they now reflect the visible pages much more accurately. Finally, this update comes with plenty of additional tweaks to improve compatibility with iPhone X. If you are curious about the specifics, be sure to check out the App Store app update notes for a detailed list of what changed in this version.
Feedback and News
Can't wait for new features? Join the beta here and be the first to try them out!
If you enjoy the app, please write a review and help spread the word. And if you don't yet have it, you can go to the App Store and download it for free right now!