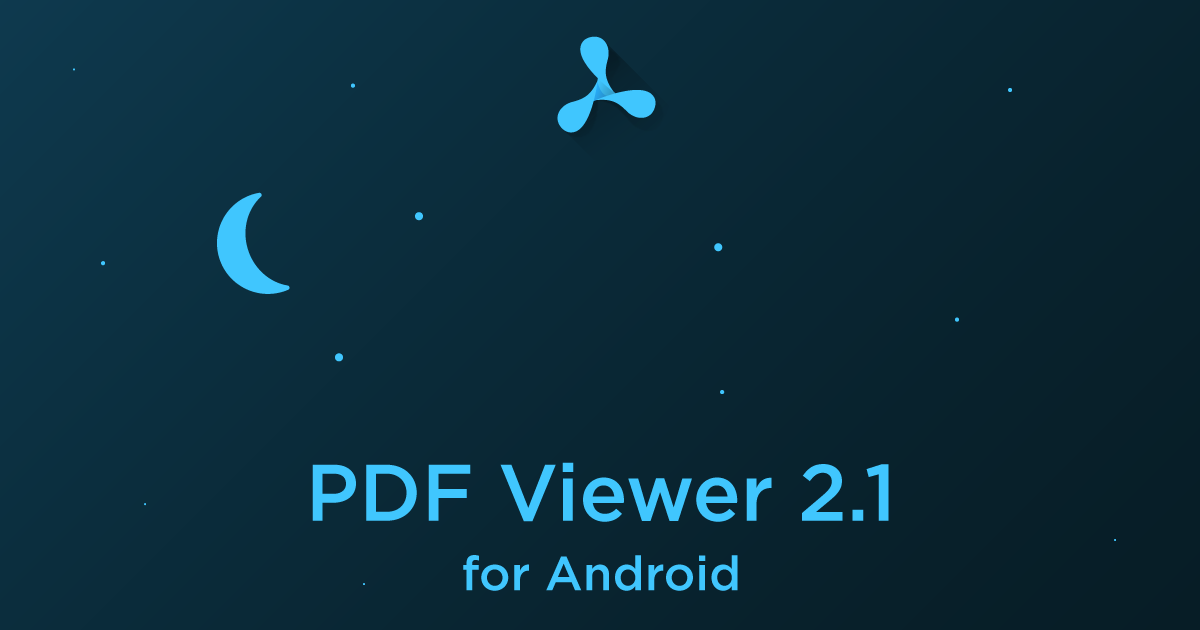 Only a few more days until Christmas, but we can't wait any longer to give you a present. So here it is: PDF Viewer 2.1 for Android, featuring a beautiful Dark Theme.
Dark Theme
While PDF Viewer has already supported Night Mode (i.e. the inversion of page colors) for quite some time, many of you asked for more. With this release of PDF Viewer for Android, we're adding an app-wide Dark Theme which can be selected within the settings screen.
The handcrafted Dark Theme is perfectly suited for low-light reading environments — for example, at night — or if you simply prefer a dark user interface.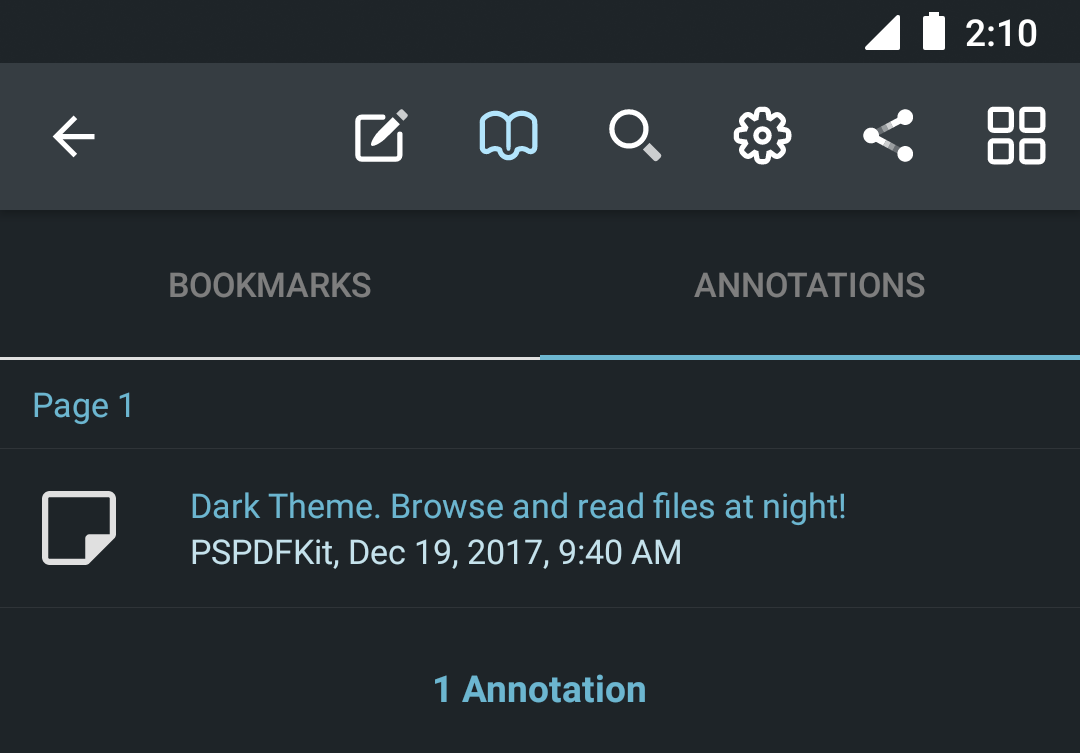 Check out our Dark Theme and Night Mode guide, which explains how to use these features.
More Improvements
We polished many parts of our file browser, which means you can expect much smoother animations while browsing files.
Checkpointing (which was introduced with PDF Viewer 2.0 for Android) works more reliably to keep your file changes safe at any time.
We really hope you enjoy this update! Please let us know your thoughts and wishes for features in future versions. Thanks!
Can't wait to try it? Head over to the Google Play Store and download PDF Viewer for free!