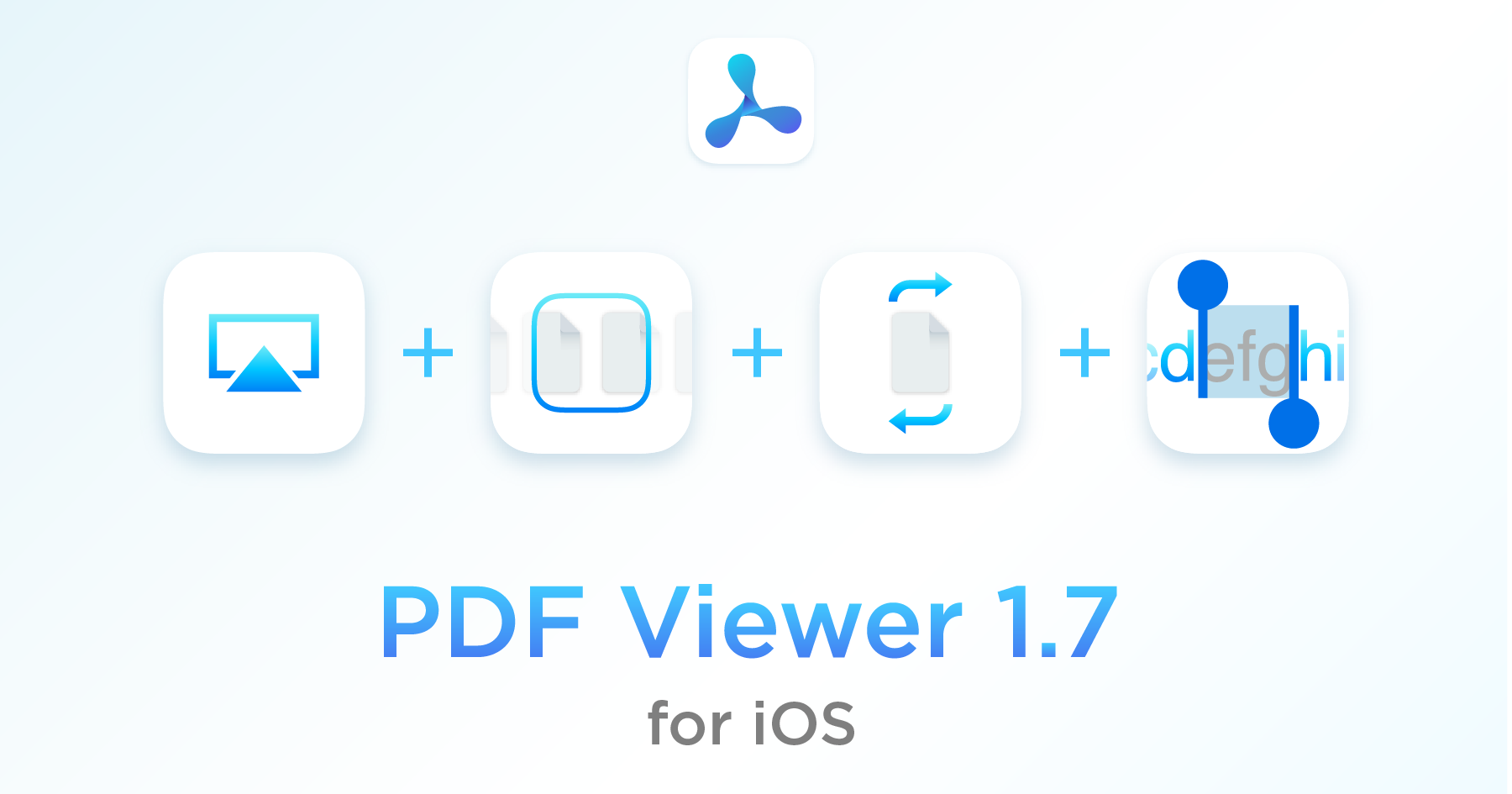 We're happy to announce that PDF Viewer 1.7 for iOS is here! With the new release we've packed in a bunch of new stuff: A new Presenter Mode that lets you share a document on an external screen seamlessly; 3D Touch Preview Skimming so you can quickly browse through documents and folders; watermark filtering when selecting text; as well as an option to highlight links and more.
Presenter Mode
It's now possible to mirror a document that is shown on your device to an external screen, rendering the document in native resolution and syncing the current position, appearance mode, and video playback state. This works for all external monitors that are connected via AirPlay or cable to the iOS device. This feature was first introduced in PSPDFKit 6.8 for iOS.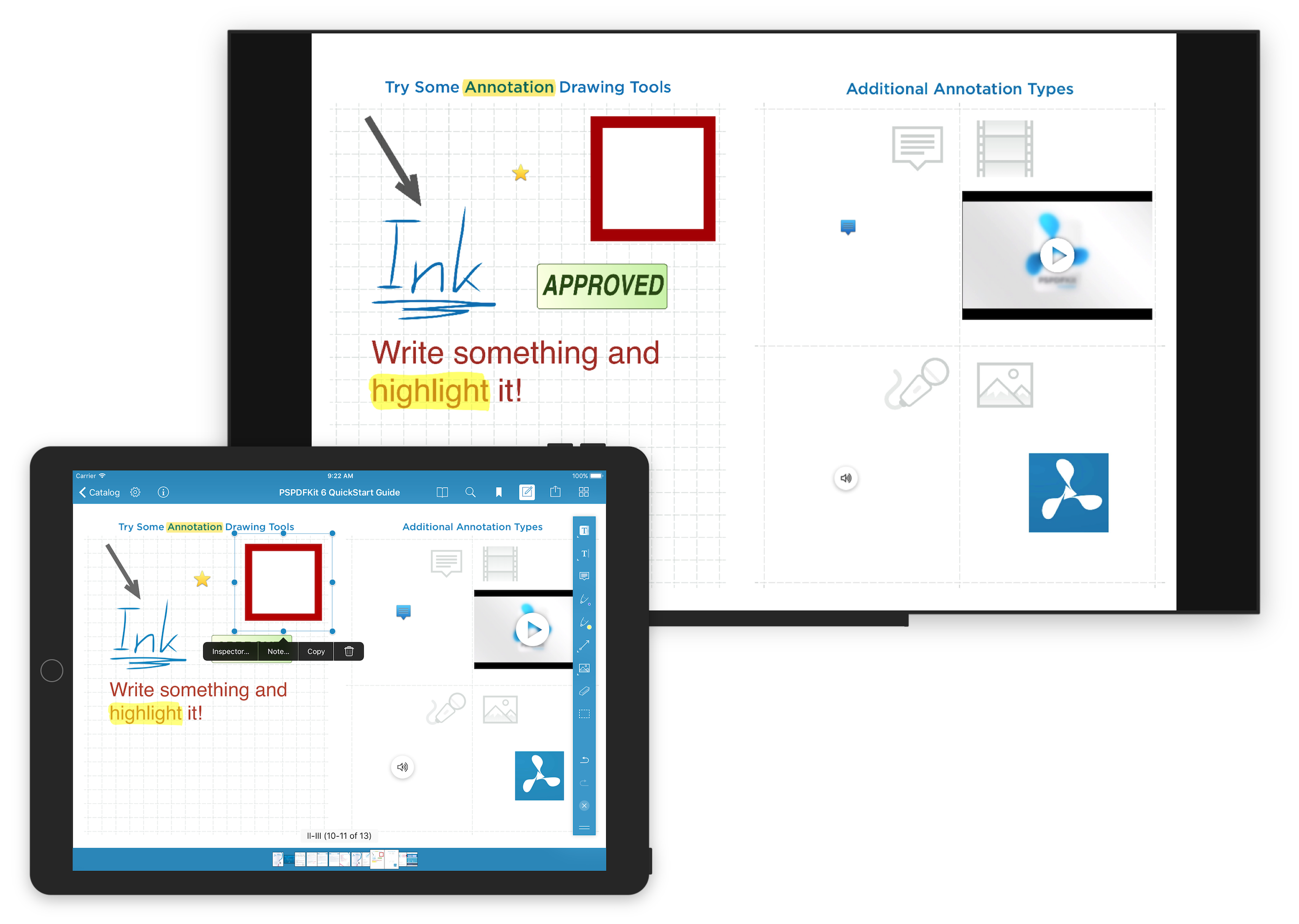 3D Touch Preview Skimming
We added 3D Touch Peek and Pop support to the file browser to preview documents and folders back in PDF Viewer 1.5 for iOS. With this release, we are pushing Peek and Pop support to the next level by adding Preview Skimming support. Now you can quickly browse through pages of a document or all contents of a folder, by swiping right or left while pressing on a file.
Highlights From Previous Releases
Watermark Filtering
Many of our users asked about how to detect watermarks and filter them from text selection. We are thrilled to announce that you no longer have to worry about that. Watermarks are now detected and filtered from text selection by default. This feature was shipped originally in PSPDFKit 6.7.1 for iOS.
iCloud Drive Alias File Support
A somewhat hidden feature of iCloud Drive is alias files. These are files that are not stored directly in the PDF Viewer folder, but somewhere else on your iCloud Drive, while still allowing PDF Viewer to access and edit these files.
Highlight Links
It's now possible to highlight link annotations, make them more prominent and discoverable. This toggle is available from within the Advanced settings.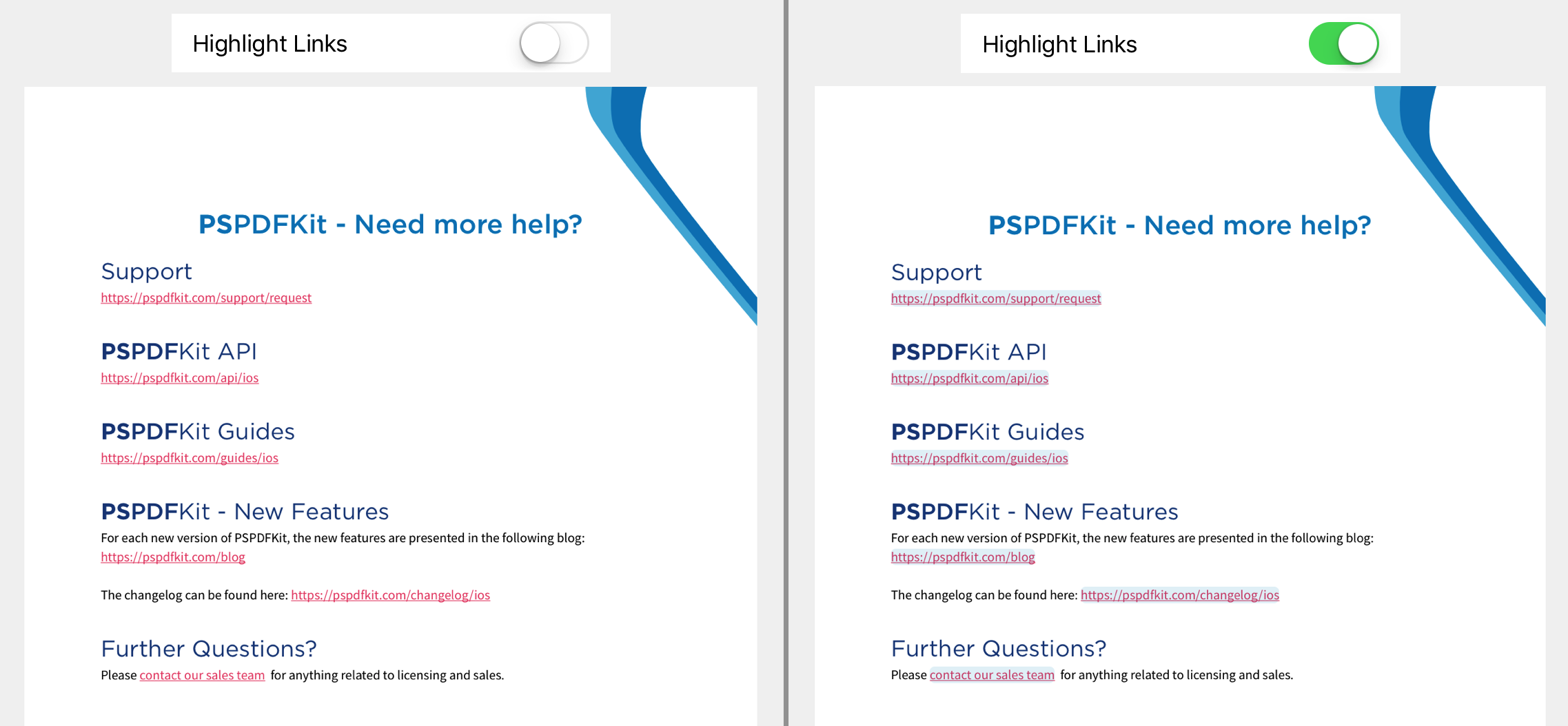 More Details
Added progress indicator to the file operations
Added a close button to all document tabs if there is space available
Added support for flattening signature annotations
The bookmark list now automatically scrolls to the inserted bookmark
Improved RTL language support in forms
Improved automatic layout during callout annotation knob dragging
Improved interaction while drawing annotations
Fixed an issue with moving or copying a document into a folder
Fixed an issue where directory items state was not properly restored
Fixed an issue occurring after searching in the outline list
Feedback & News
Can't wait? Join the beta here and be the first to try new features!
If you enjoy the app, please write us a review and help spread the word! Or go to the App Store and download it for free right now, if you don't have the app yet!