Posted in iOS Updated on .
Written by Akshat Patel
Find out how to use your keyboard to speed up common actions
PDF Viewer supports the using the keyboard to navigate and interact with various interfaces throughout the app.
To get a list a of all the shortcuts available at any given time, press and hold the Command (⌘) key on your keyboard.
The following screen displaying the available shortcuts will pop up: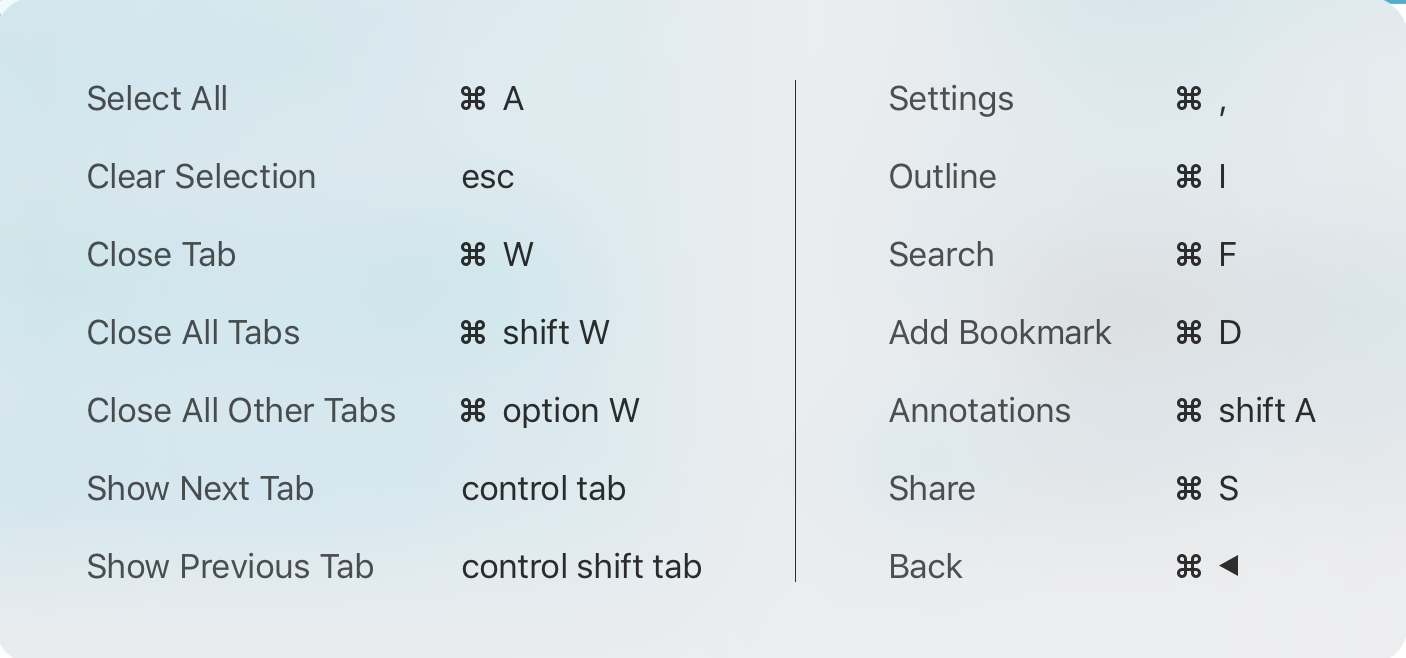 Using Escape on the Apple Smart Keyboard
The Apple Smart Keyboard does not have a physical Escape key. On these keyboards, you can input escape using ⌘ . (Command - Period).