Posted in iOS Updated on .
Written by Christoph Mantler
This article describes how to redeem a promotion code in the App Store to get PDF Viewer 3 months for free!
You can redeem codes for PDF Viewer Pro subscriptions using the App Store app. Redeeming is only possible if you don't already have an active PDF Viewer Pro subscription.
Subscriptions activated via a promo code do not auto-renew - they simply end after the period listed. You can subscribe to a regular subscription to support us, after the promotion has ended - but that's completely optional and does not happen automatically.
If you're on our TestFlight version, please first install the App Store version to allow the subscription to work. Force-close the PDF Viewer app, redeem the code, then restart PDF Viewer. Once the subscription is displayed, you can upgrade again to the TestFlight version while keeping your Pro subscription status.

To get started you need to open your account settings by clicking on the icon on the top right in the App Store app on your device: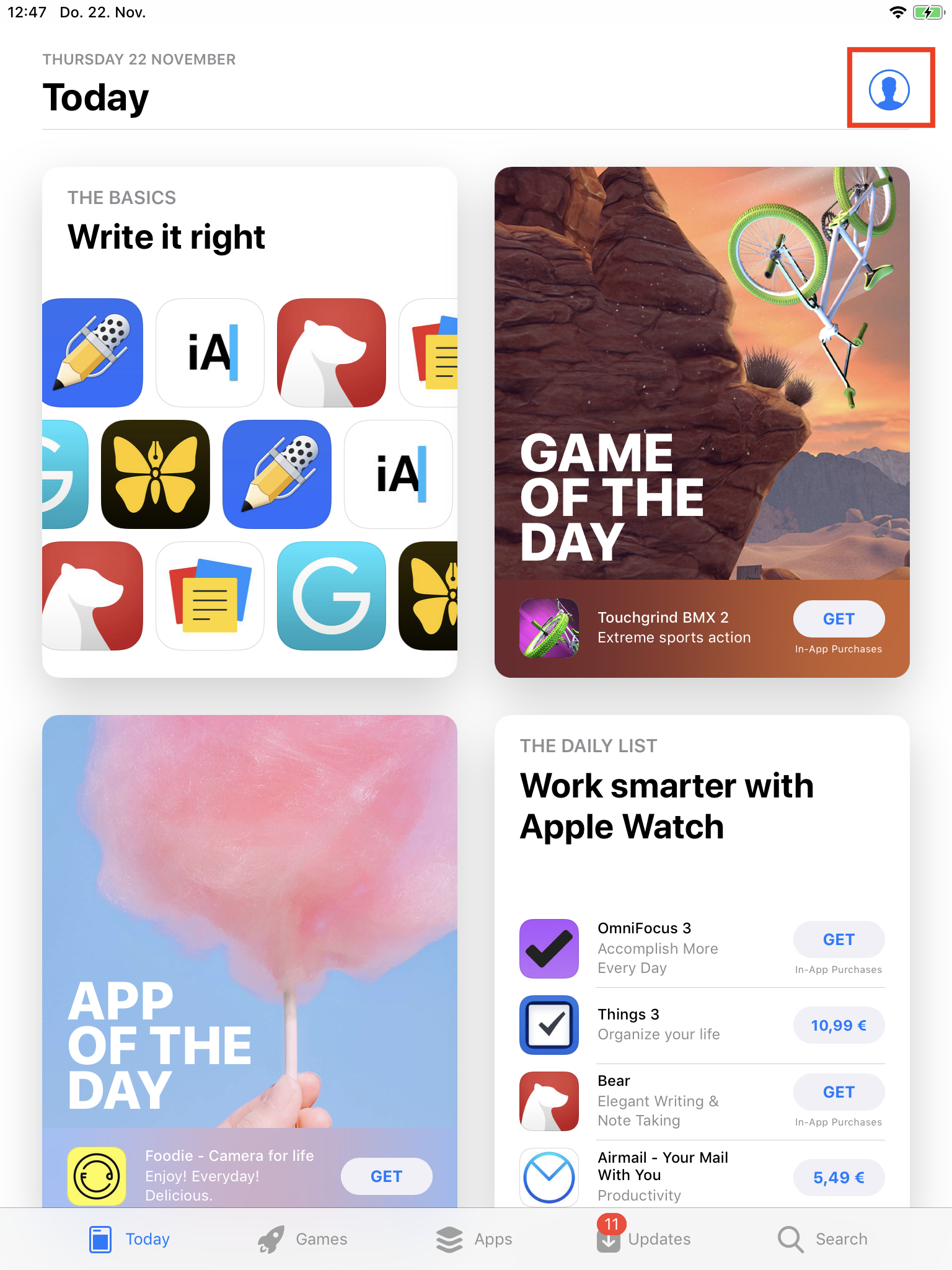 In the account settings tap on "Redeem Gift Card or Code":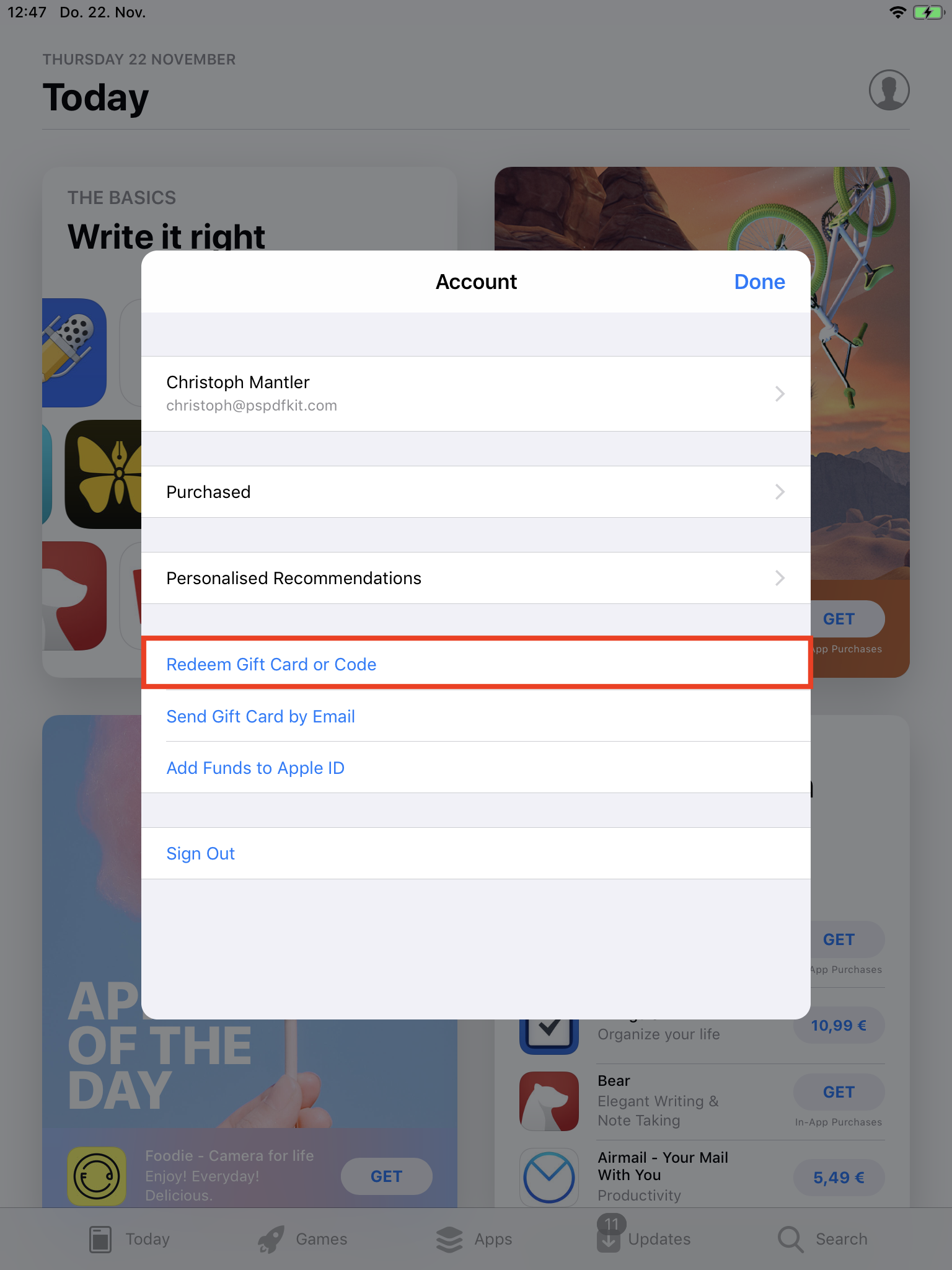 Now you need to enter your code manually into the field shown below:
Afterwards tap on the "Redeem" button on the top right and enjoy your free PDF Viewer Pro subscription!