Posted in iOS Updated on .
Written by Christoph Mantler
This article describes how to print a PDF in PDF Viewer for iOS via Airprint.
First of all, the printer you want to print the document on needs to support AirPrint.

1. Open the document in PDF Viewer and tap on the "Activity"-Button.

2. If you want to include annotations in the printed PDF, then please select "Embed Annotations", if not then select "Ignore Annotations". Then tap "Share".
3. Tap on the "Print"-Activity.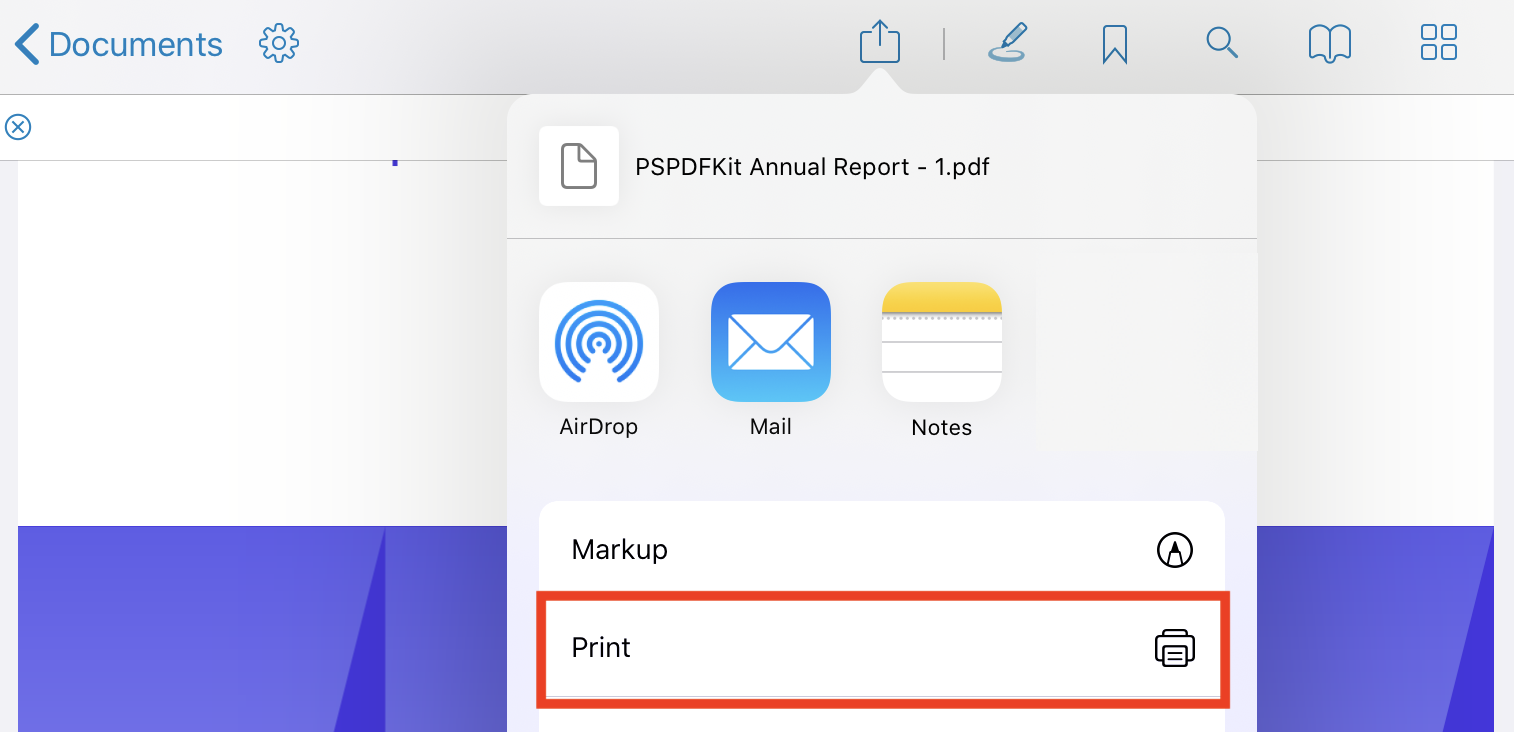 4. Select your printer and tap on "Print".