Posted in iOS Updated on .
Written by Christoph Mantler
This article helps how to enable storage apps like Dropbox, Google Drive, etc in the locations in PDF Viewer.
PDF Viewer uses Apple's Files Interface, which was introduced in iOS 11. Apps like Dropbox or Box off Files integration and will show up in then "Locations" section:

Tap on the "Edit" button besides the "PDF Viewer" name.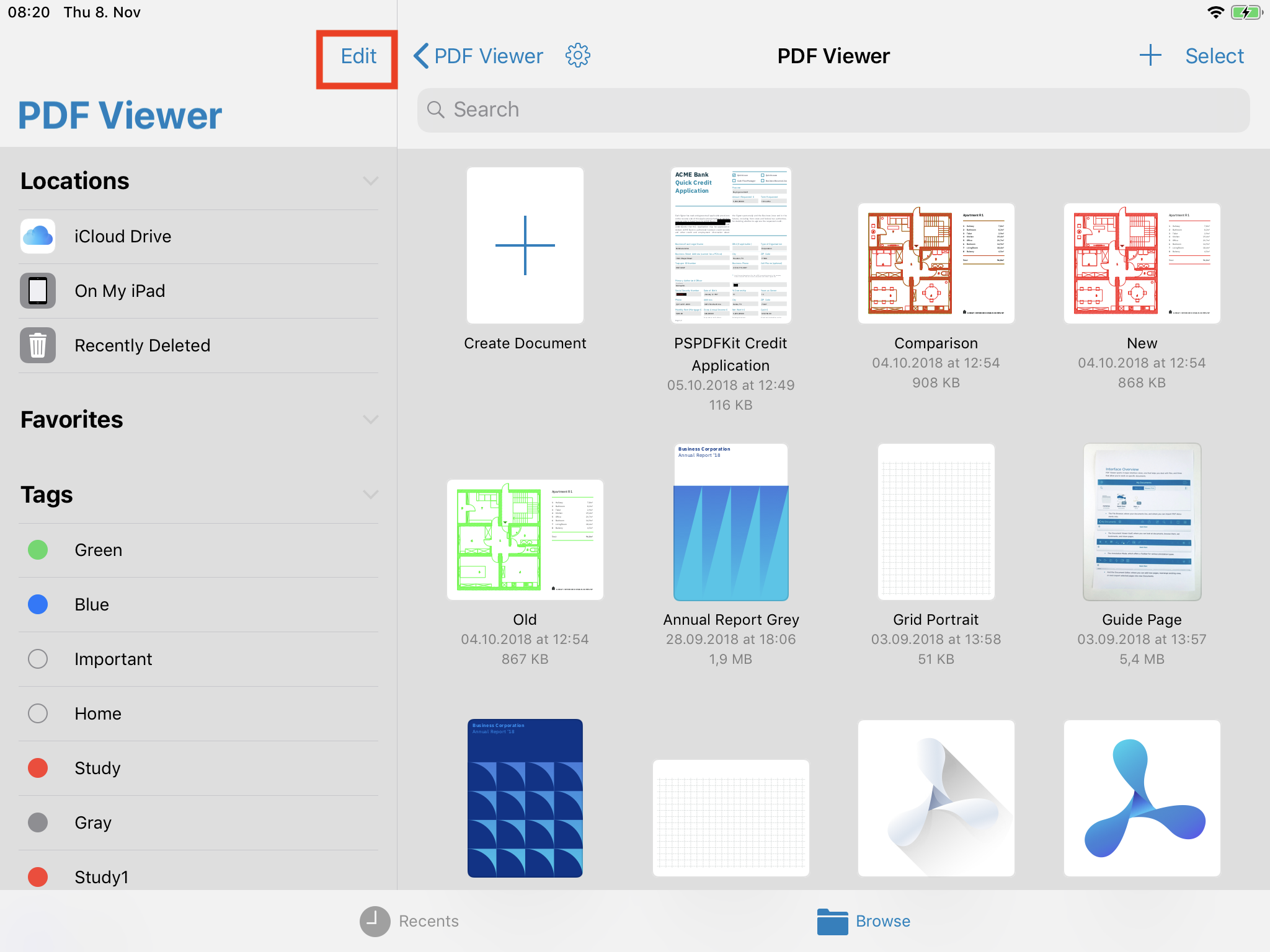 Now you can enable the apps you wish to have in the locations in PDF Viewer. Afterwards tap on the "Done" button to finish the action.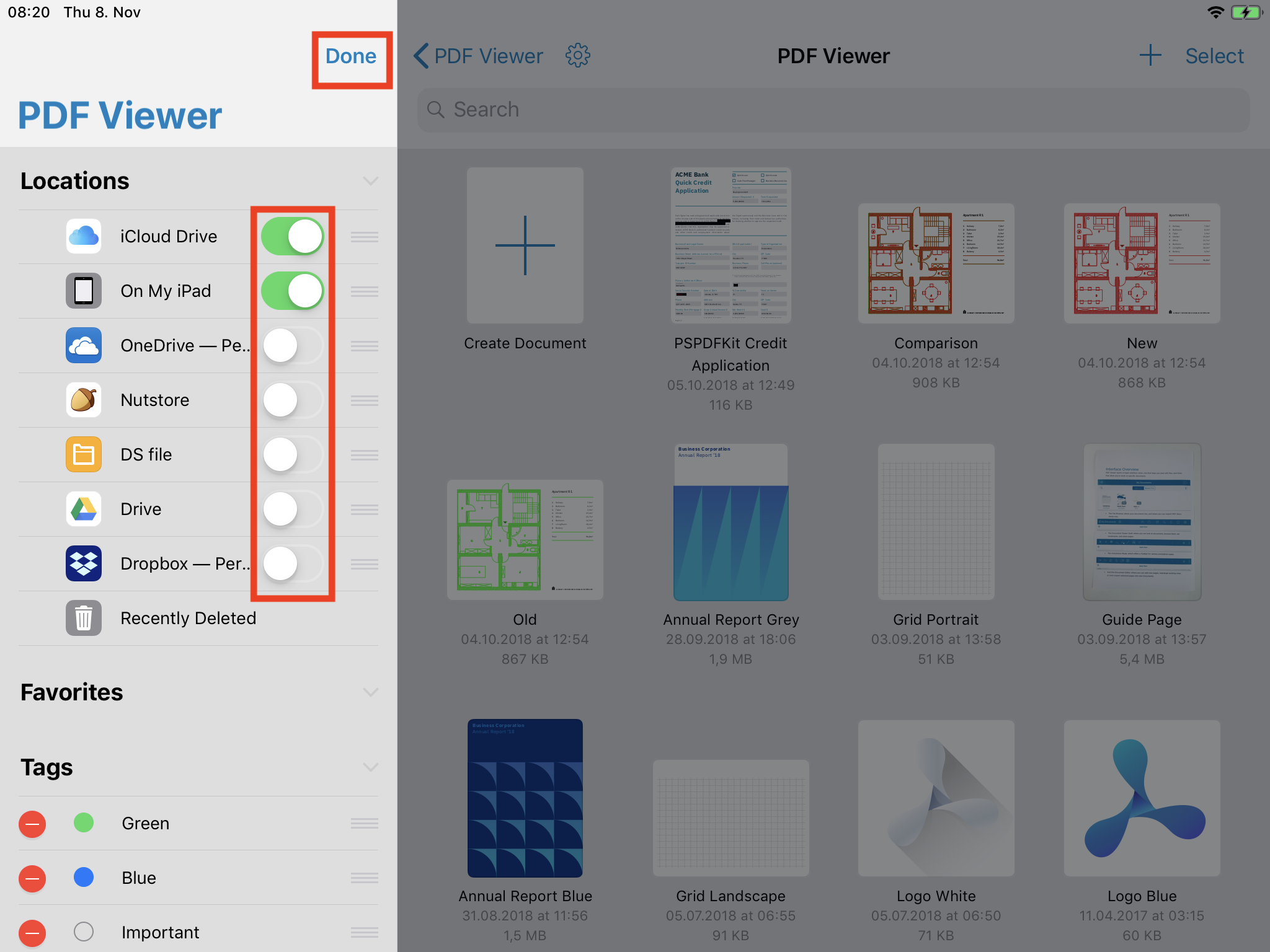 If you're missing a particular location, make sure that your cloud storage app is installed and updated to the latest version. Popular apps are:

Apple iCloud is offer by iOS directly and does not require a separate app.