Posted in iOS Updated on .
Written by Akshat Patel
Add or edit PDF metadata using the Document Info View in PDF Viewer.
The Document Info View is your go-to place for viewing and editing all important document metadata. You can find and change metadata such as the document title, subject, and keywords, in addition to view information about the document creation, its size, and other characteristics. 
The Document Info View in PDF Viewer Pro for iOS, also allows you to securely encrypt your document with a password and set and change the document permission flags.
Note that this functionality requires a PDF Viewer Pro subscribtion.
Editing Document Metadata
You can see the document metadata by tapping on the Outline Button. This will open the following view: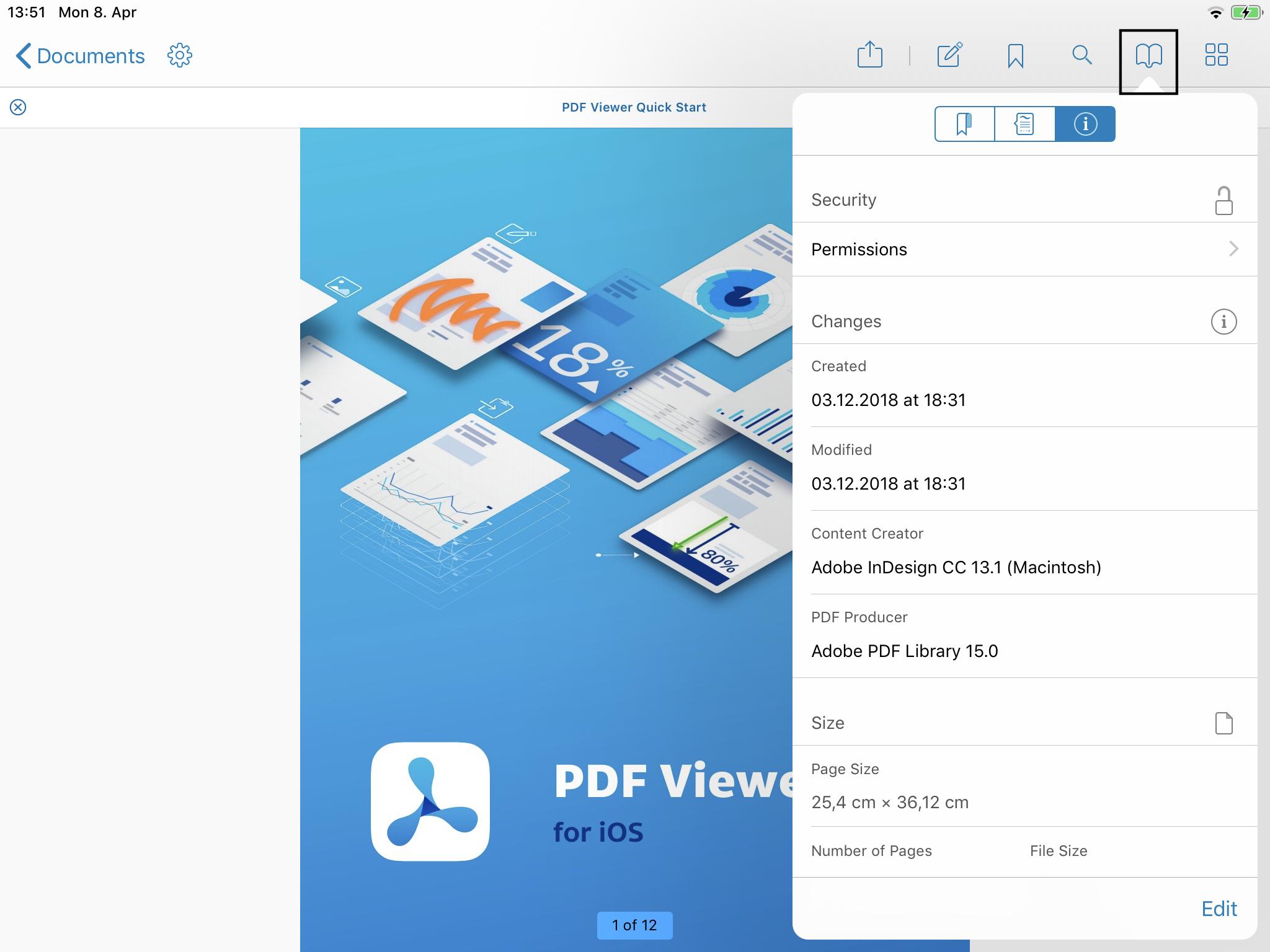 To edit the document metadata you have to tap the "Edit" button at the bottom. Then you can edit the metadata like this: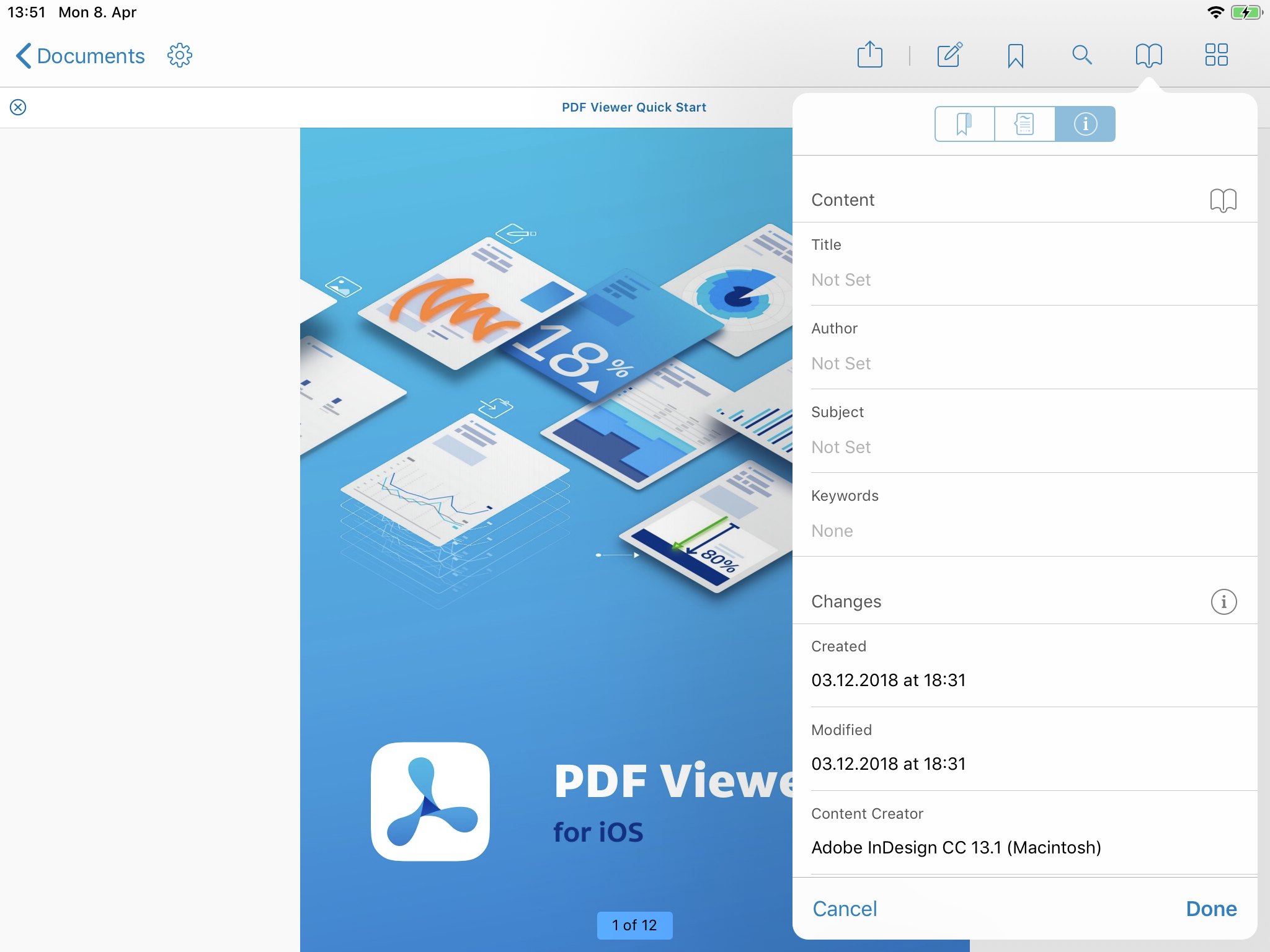 Editing Document Permissions

To edit the passwords of a document you have to tap on "Permissions". Afterwards you have to tap on "Edit" to be able to edit those passwords and other permission options. Note that permissions restrictions are not enforced by all PDF readers, including PDF Viewer. To read more see our Permissions Restrictions article.