Posted in iOS Updated on .
Written by Akshat Patel
Overview of the Advanced Pro Settings in PDF Viewer Pro for iOS
The Advanced Pro Settings can be found in Settings > Advanced. Some settings require a valid PDF Viewer Pro subscription.
Natural Drawing
Fountain pen feel for ink annotations.

Highlight Forms
Show a blue background in form fields.
Highlight Links
Show a light blue border around links.
Always Show Navigation UI
By default, the navigation UI can be toggled by tapping on the page. Enable this setting to always show the navigation UI.
Use Filename in Tabbed Bar
By default, the PDF title metadata is used as the document title. Enable this setting to always use the filename as the tab title.
Sync Reading Position
Enable this setting to sync the reading position across all devices that use the same iCloud account.
App Icon
Changes the app icon.
Thumbnail Bar
This setting allows you to choose the appearance of bottom thumbnail bar.
Disable Cover Page
By default when in Double Page Mode, the first page is a Cover Page. Enable this setting to view the first two pages in side-by-side.
Fast Text Selection
By default, the system text selection is used. Enable this setting to select text using a single swipe.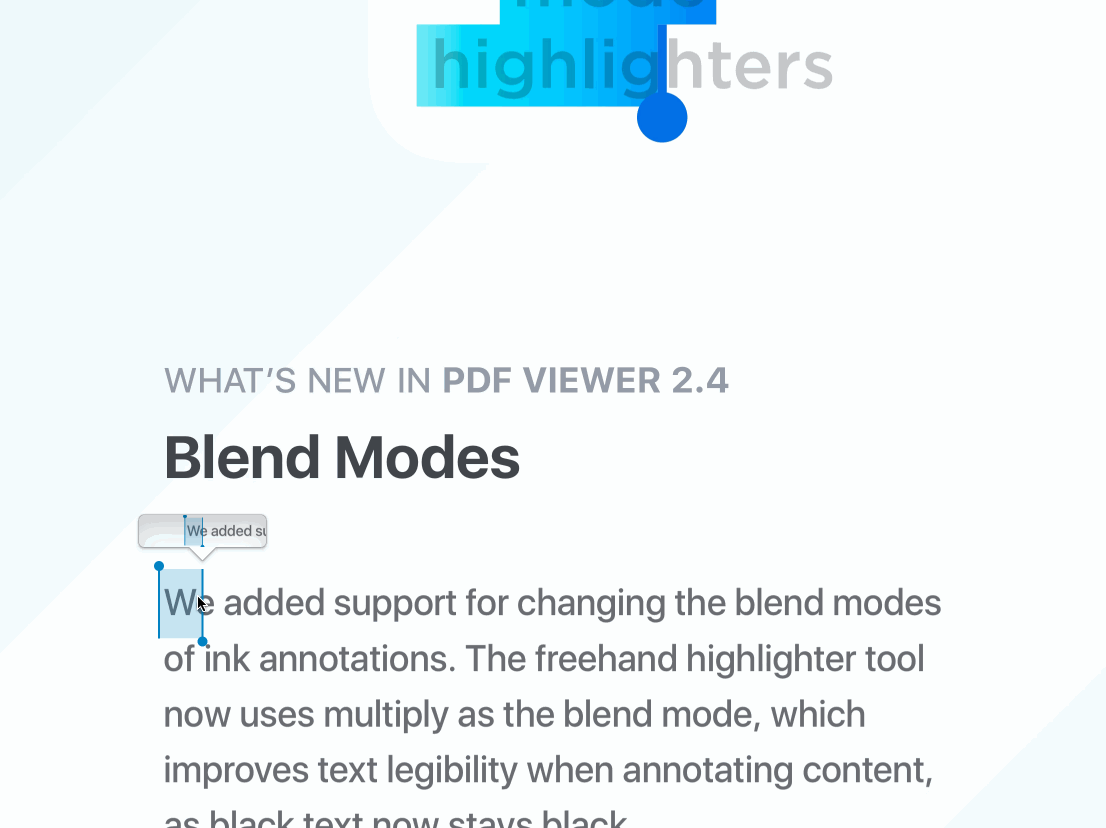 Create Separate Annotations for Ink Strokes
By default, ink strokes are grouped. Enable this setting to create separate annotations for each ink stroke.
Inline Search
By default search results are displayed in a list. Enable this setting to highlight search results on the page.
Extended Zoom Out
When enabled, the zoom out level is increased allowing you to zoom out to up to 50% of the page size.
Clear Cache
Clears all the cache.