Posted in Android Updated on .
Written by Christoph Mantler
Add or edit PDF metadata using the Document Info View in PDF Viewer.
The Document Info View is your go-to place for viewing and editing all important document metadata. You can find and change metadata such as the document title, subject, and keywords, in addition to view information about the document creation, its size, and other characteristics.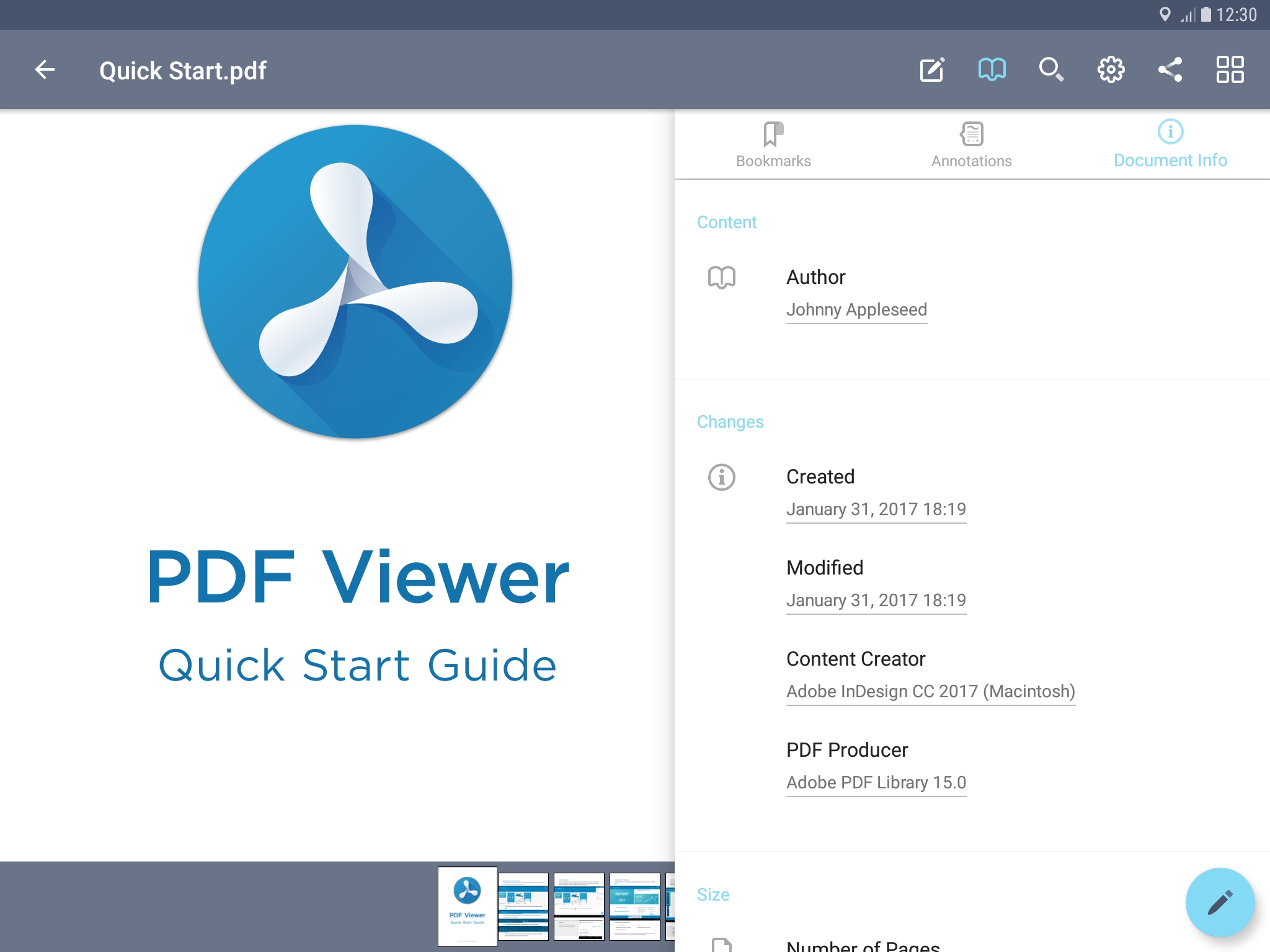 Editing metadata inside the Document Info View requires PDF Viewer Pro.