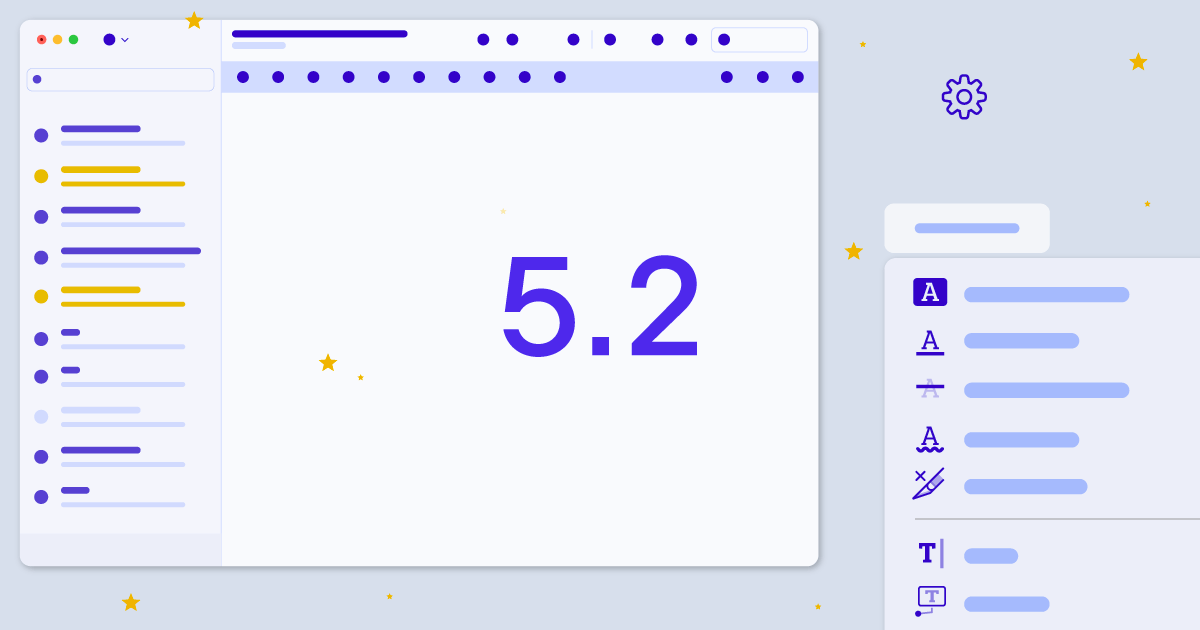 PDF Viewer 5.2 for iPad, iPhone, and Mac is now available. We added support for Big Sur in the 5.1 release, and 5.2 further pushes the boundaries of what's possible on the Mac. But don't worry, we haven't forgotten about iOS — many of the improvements here also make the iOS app better, and we have big plans there as well!
Feels Right at Home on the Mac
The new release renders faster; has crisper text; and uses native buttons, checkboxes, and other UI elements that you're used to from working with macOS. We also gave many of the icons a facelift to better fit into Big Sur.
The new unified toolbar shows the current page directly under the file name, and the new sidebar button makes it easy to switch between content.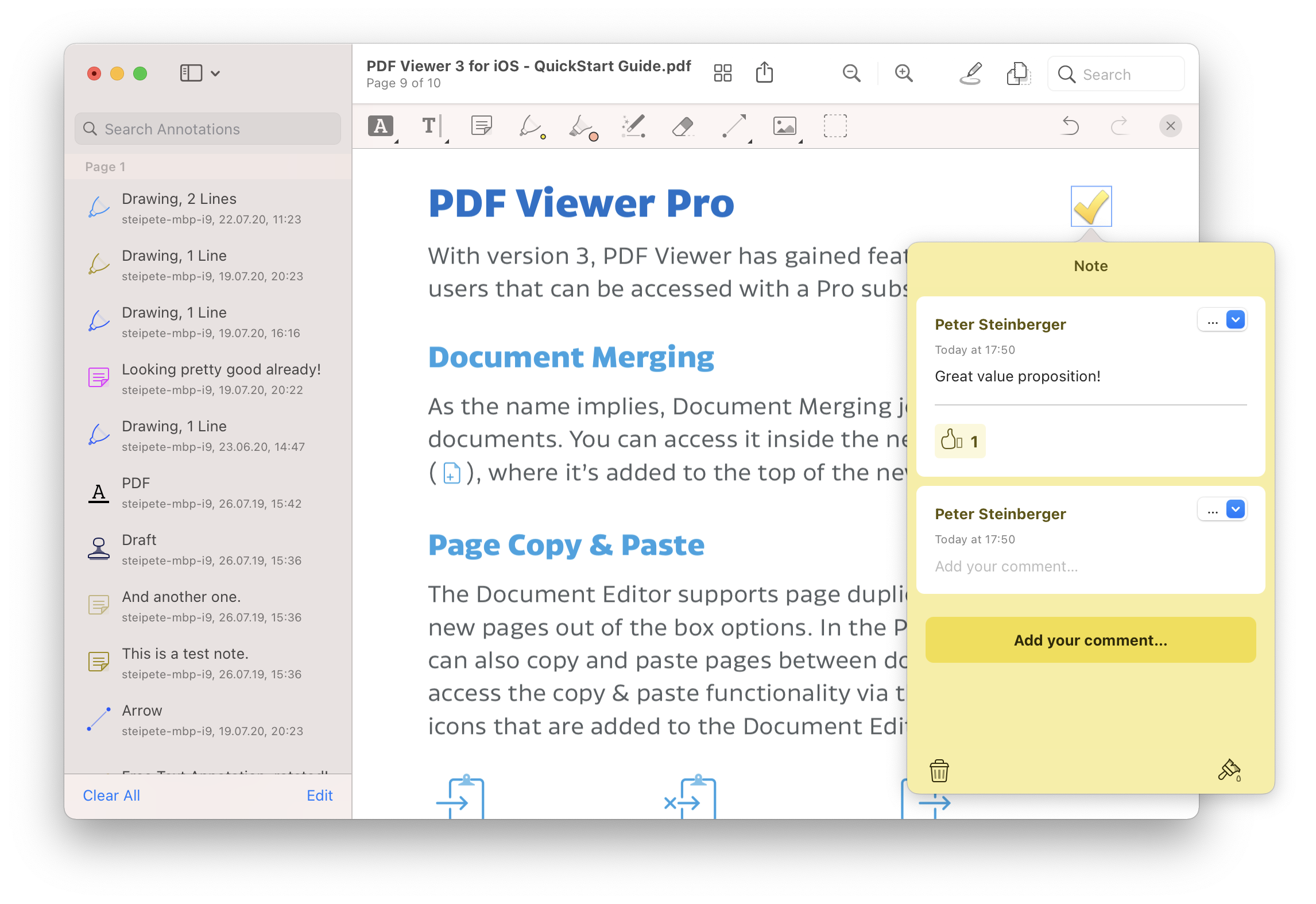 Supercharged Menu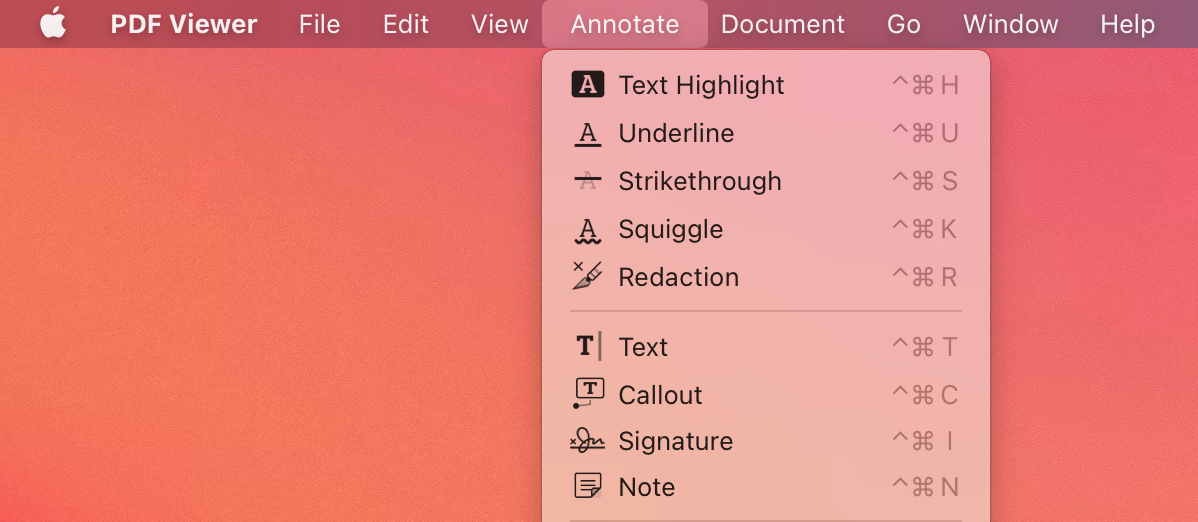 Almost every feature of PDF Viewer is now accessible via the menu! We also added icons for important options, so you'll find what you're looking for faster. The new Document menu makes it easy to add pages to a document, and the Go menu simplifies navigation and even comes with a back/forward history. Of course, the new keyboard shortcuts also work with the iOS version.
New Preferences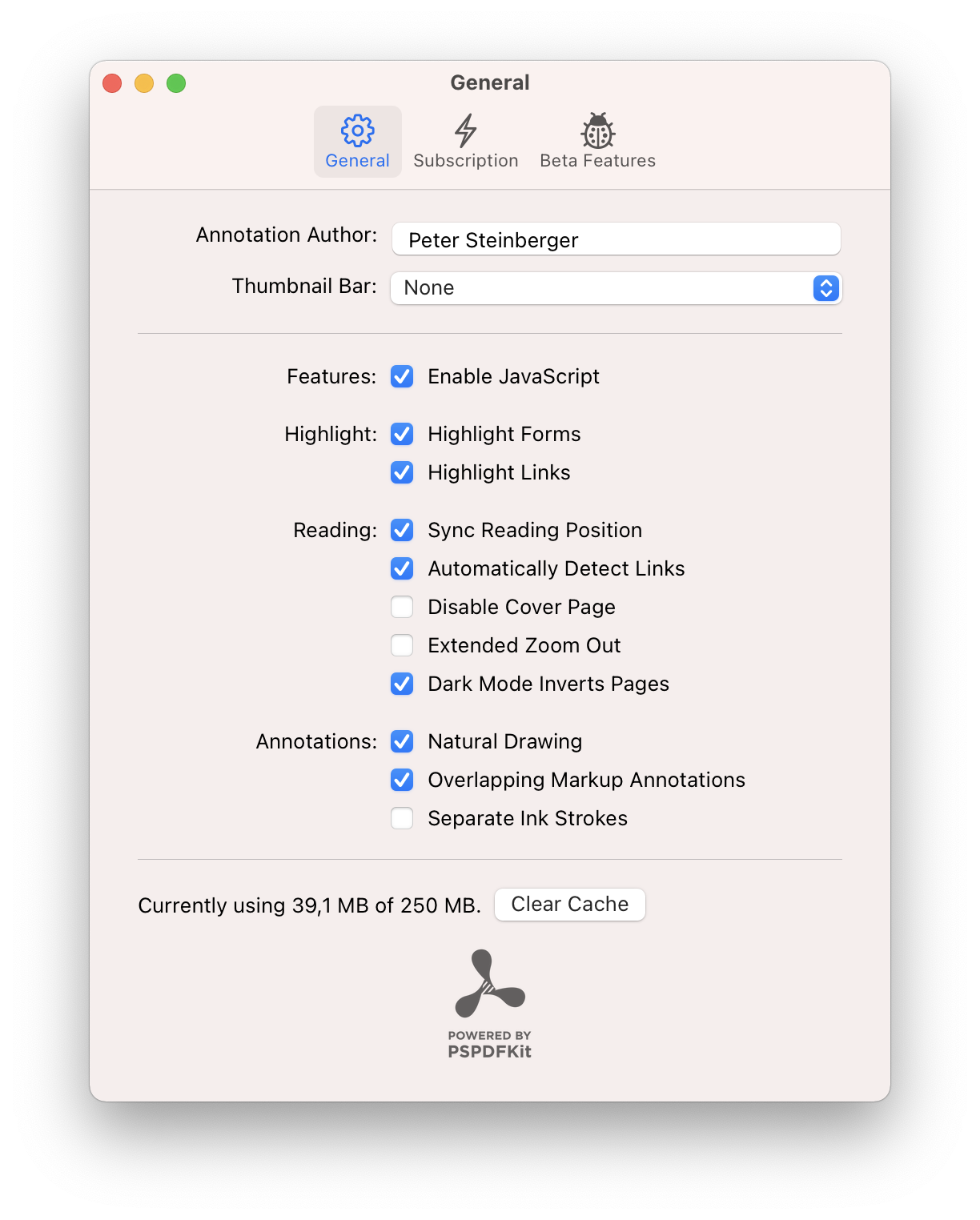 The new Preferences window looks at home on the Mac and builds a foundation for even more customization options in the future. We integrated the subscription screen right into it, so you can upgrade to PDF Viewer Pro whenever you're ready.
We also added a new option to automatically detect links and phone numbers in documents — and since it's so useful, it's enabled by default.
Native Color Picker
We integrated the system native color pickers on both macOS and iOS where appropriate. The picker for highlight annotations is now much more intuitive and looks just like what you'd expect on the Mac. iOS also comes with a brand-new picker on iOS 14.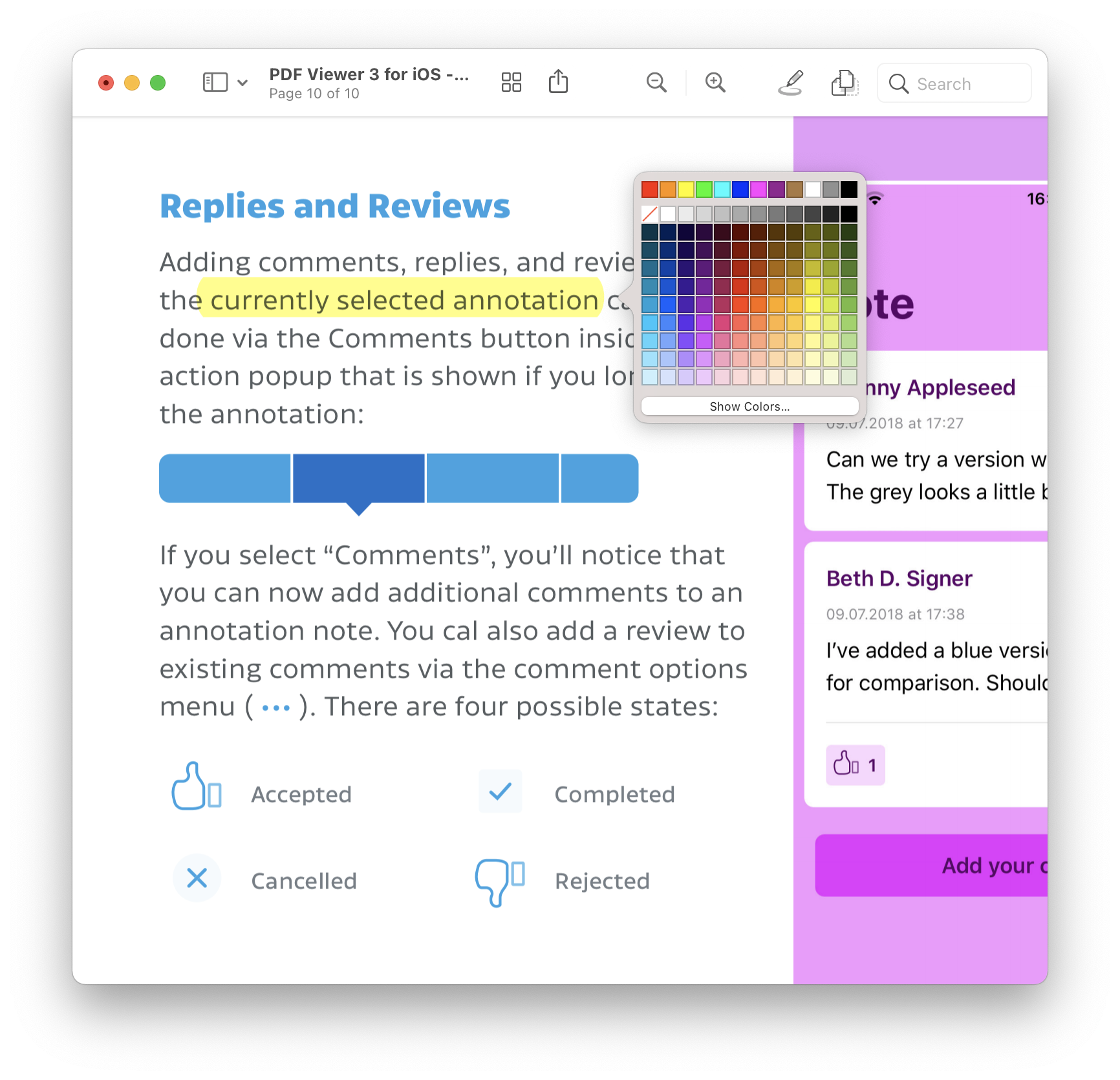 Better Signing Experience
With the recent worldwide shift toward remote working, signing PDFs has become an especially important part of many people's routines. We're happy to announce that with Electronic Signatures, we're taking that experience to the next level by bringing more features to the table and making the process accessible to more people than before: Alongside hand-drawn ink signatures, we now support generating signatures from text and scanned images.
Jump to Any Page or Label
One of the most requested features from your review notes was a jump-to-page feature. You can now hit ⌘-G anytime to jump to a specific page or even page label — on both iOS and macOS.
State Restoration
Some of you complained that PDF Viewer forgets what documents it had open when you reboot your Mac. No more — we added state restoration, so your documents are just like they were, even when you have to reboot.
Details, Details, Details
We've been taking our time to tend to details and made improvements across the whole app. For example: We fixed an issue that sometimes prevented documents from opening. Saving redactions is now far more convenient. Note annotations no longer ask before being deleted — we have undo, after all. Toolbars now have better contrast. And window resizing is far snappier.