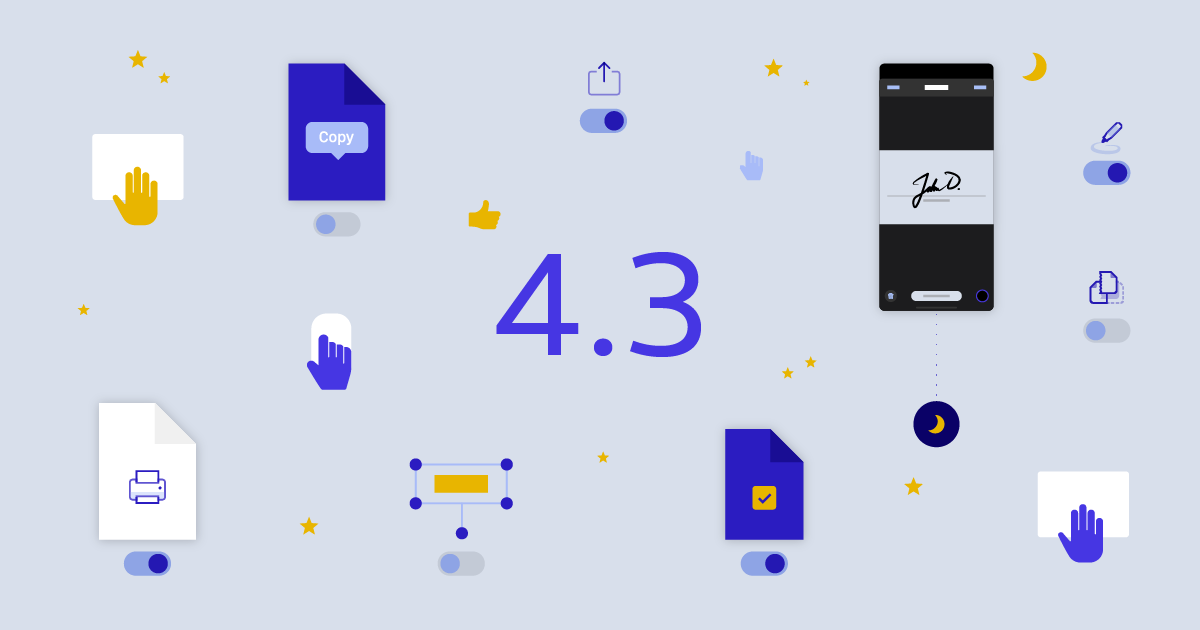 PDF Viewer 4.3 for iPad, iPhone, and Mac is now available. It features initial support for trackpads on iPad with the just-released iPadOS 13.4 and stricter adherence to the PDF specification for document permissions. It also finishes bringing Dark Mode to all screens in the app.
Trackpad Support
In the brand-new iPadOS 13.4, it's now possible to use an iPad with a trackpad or mouse in addition to the touchscreen. This will be even better with the iPad Magic Keyboard, due out in May. In version 4.3, we already made great progress adding enhanced support for pointing devices in PDF Viewer, and as a result, it feels just right as you mouse around. This is only the first step — we'll be making this even better in future updates.
A further improvement, which you can see in the video above, is that we added the ability to place the annotation toolbar below the documents tab bar so both the annotation toolbar and the main toolbar are visible at the top of the screen at the same time.
Document Permissions
PDF supports a set of permissions that allow authors to disable certain actions such as editing, annotating, or printing documents. To prevent accidental changes and respect authors' wishes, PDF Viewer now comprehensively respects these restrictions. For documents you have authored, you can add an owner password and set these permissions directly in PDF Viewer before distributing your document.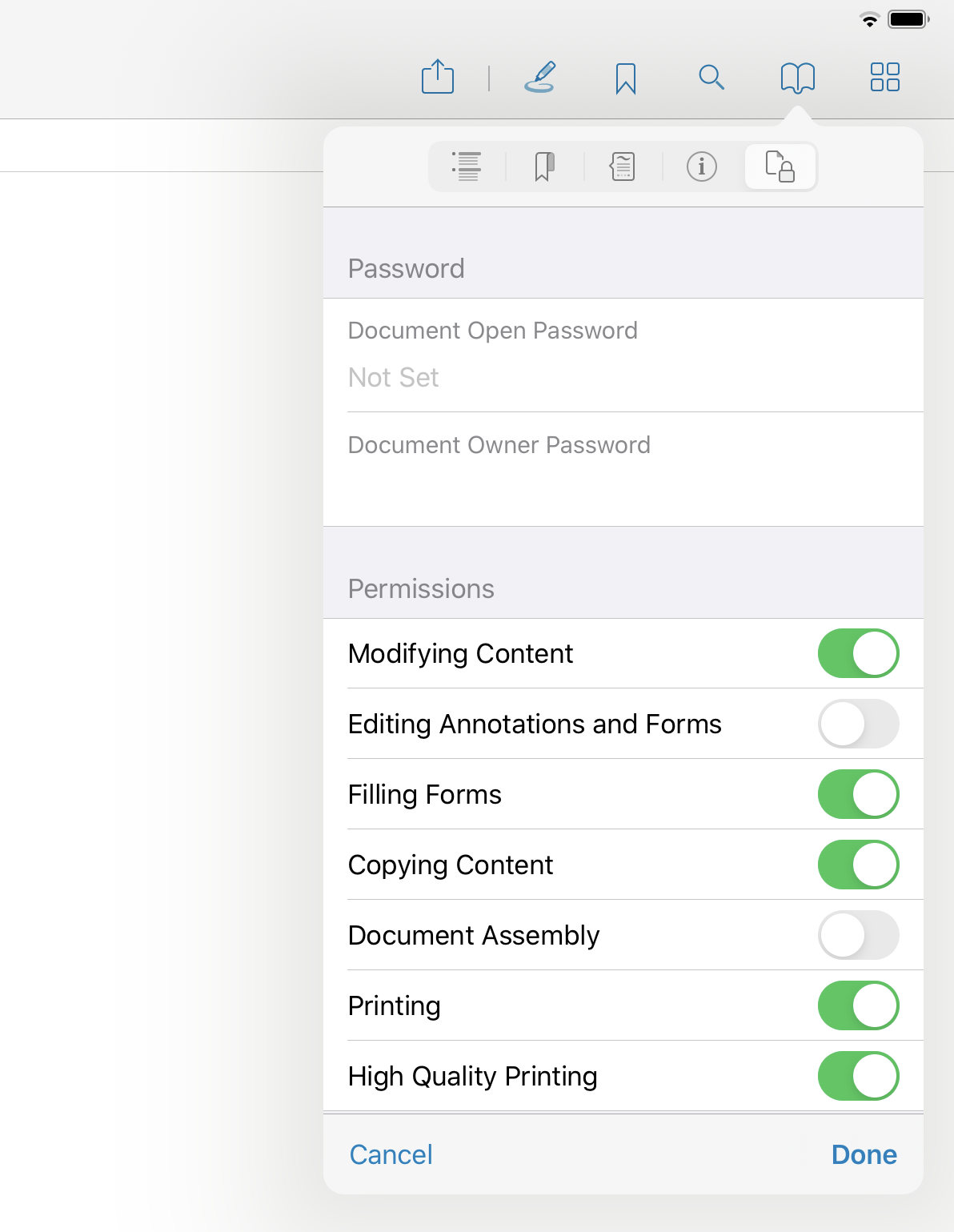 Dark Mode Signing Popup
PDF Viewer now supports Dark Mode on every screen. We've been rolling this out to less common screens since iOS 13 came out. This time, the focus was on the popup for signing documents.
| Previous | New |
| --- | --- |
| | |
And More
Another area that received some attention is accessibility. We enhanced support for large text sizes and for the large content viewer that is shown when holding down on toolbar buttons when large text sizes are being used. Additionally, the item names shown in Voice Control have been shortened for convenience.
Here are a few other highlights from the many other enhancements and fixes in this release:
Text annotations will resize themselves more smartly when you're editing the text or font size.
PDF Viewer will behave more predictably as the onscreen keyboard appears and disappears.
The app is now translated into British English.
PDF Viewer can be downloaded for free from the App Store.