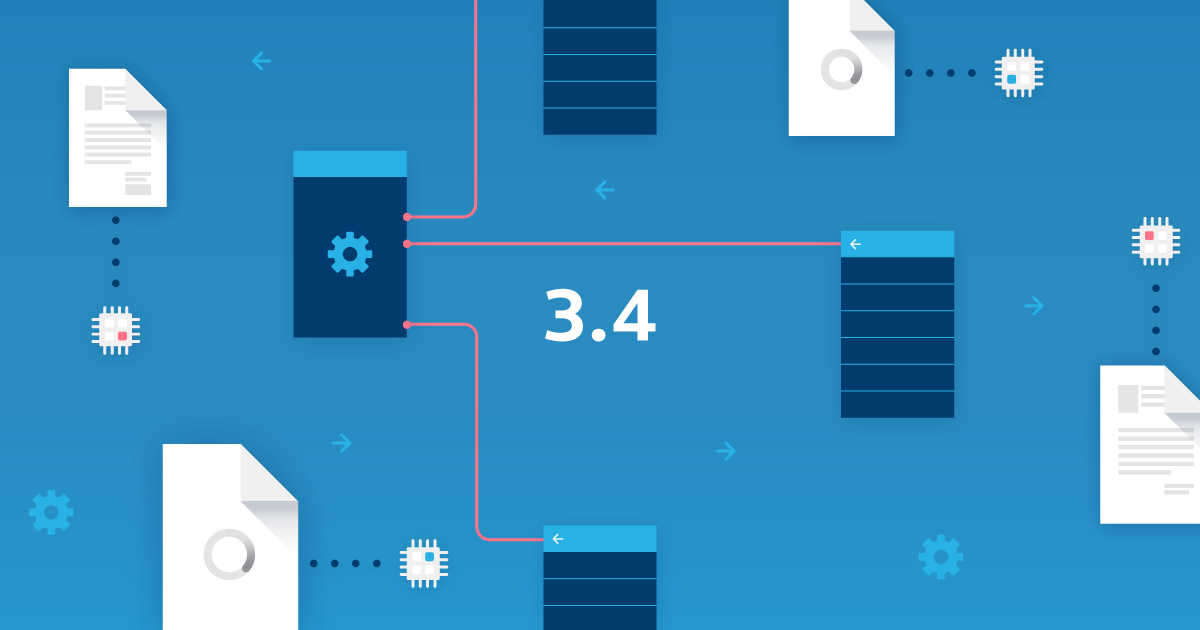 PDF Viewer 3.4 for Android is out! In this release, we've completely redesigned the PDF Viewer settings screen and improved page rendering speed for long documents.
Brand New Settings Screen
We restructured our settings screen by introducing submenus to make all customization options, help options, and informational topics better organized and easier to find. The About screen was merged with the Settings screen, and now it features Material design, which provides the same useful information as before (e.g. version numbers of PDF Viewer and PSPDFKit, the privacy policy, attributions, and more) and adds a convenient shortcut to follow PDF Viewer on Twitter.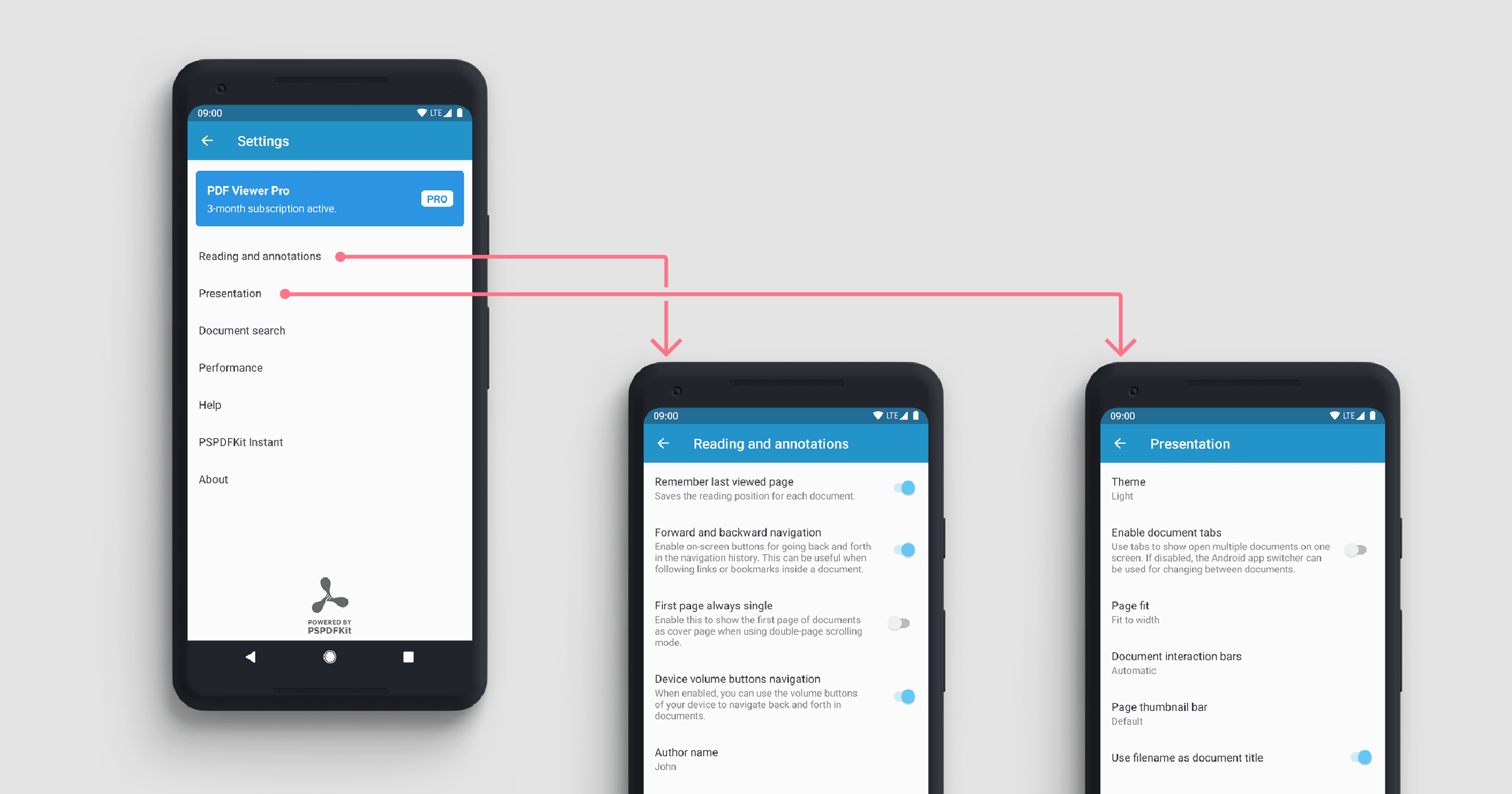 Faster Rendering
Rendering performance has always been an important factor for us, so our team introduced a new system of how we distribute the overall load of rendering documents across multiple CPU cores.
While it was always possible to render pages of a document in the background, our updated renderer now utilizes the CPU cores of a mobile device much more efficiently, which allows for simultaneous page rendering. This results in faster rendering times when scrolling and zooming in documents with a lot of pages.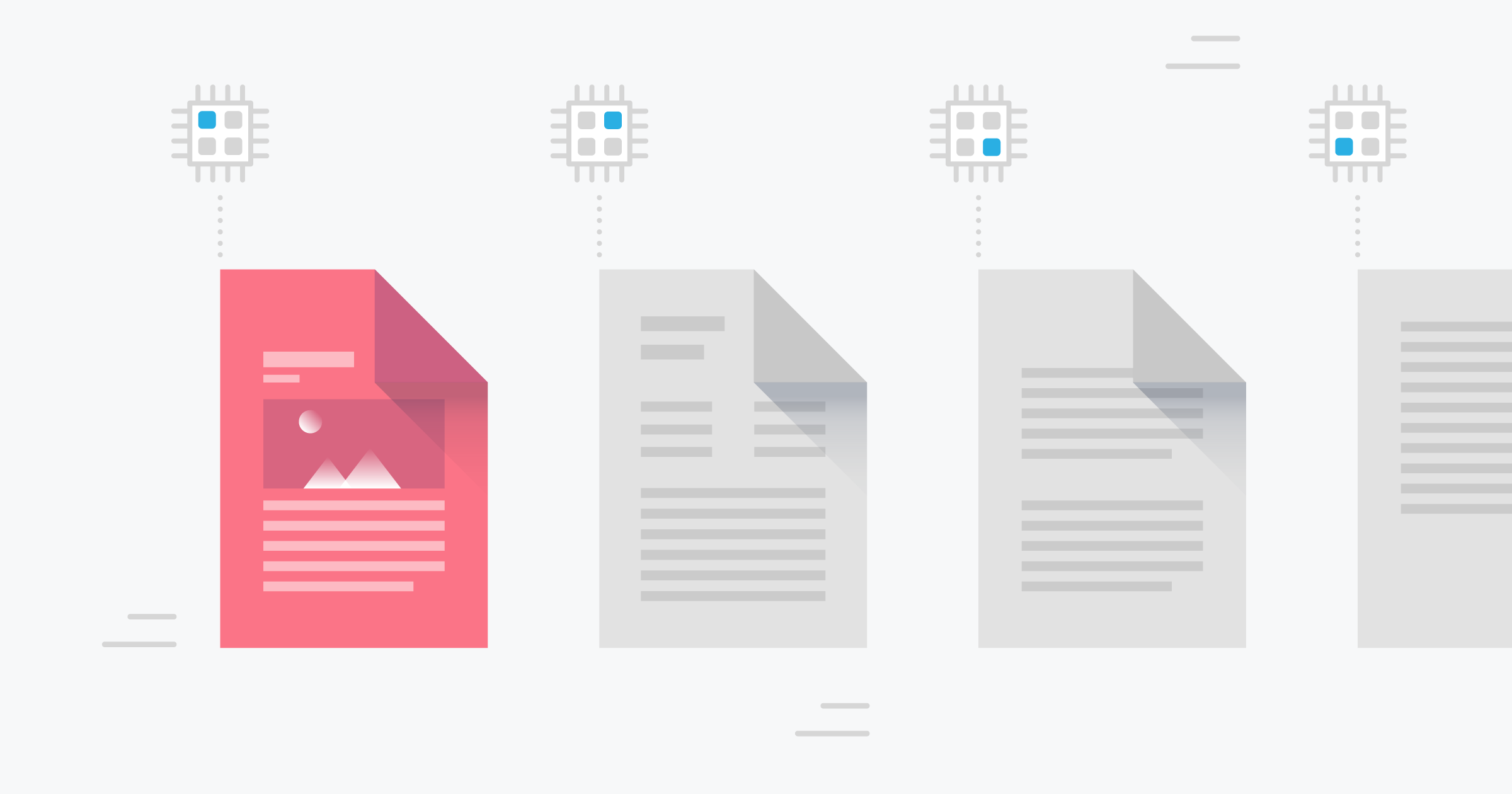 Stay tuned for future updates! If you're not yet using PDF Viewer, head over to the Google Play Store and download it for free. We'd also love to hear your feedback, so feel free to contact us at any time.