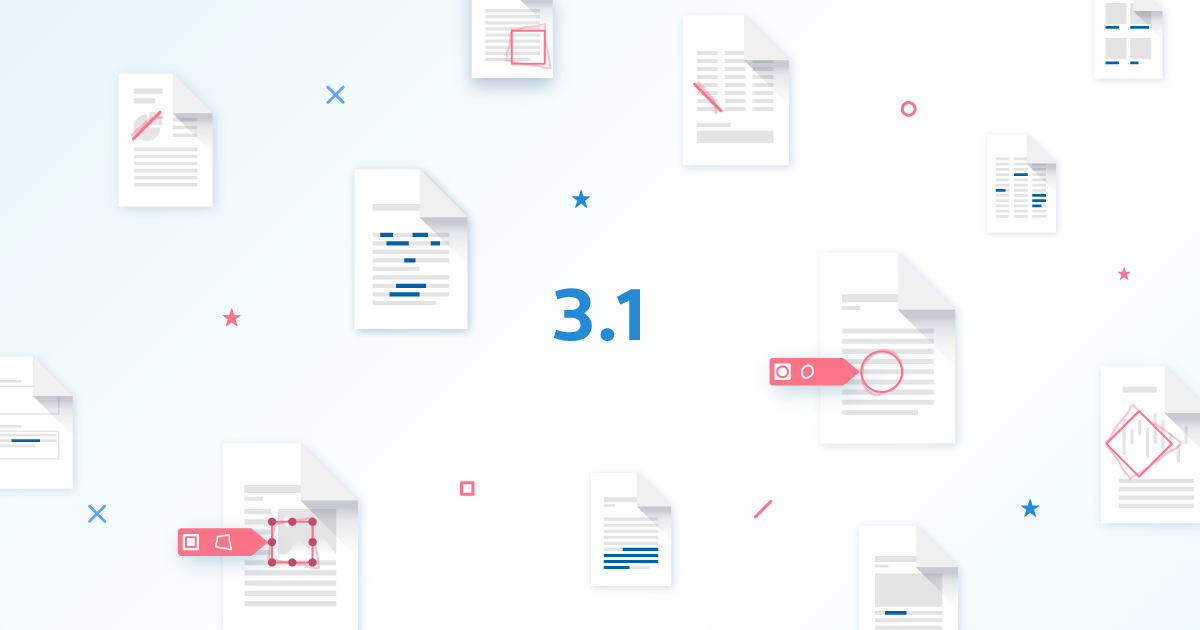 PDF Viewer 3.1 for iOS is out, and it adds a powerful redaction tool for Pro subscribers, a convenient Magic Ink tool, and more consistent sharing and export options. It's both compatible with iOS 10, 11, and 12, and ready for iPhone XS, iPhone XS Max, and iPhone XR.
Redaction
We're expanding the power of PDF Viewer Pro with a new PDF text redaction tool for subscribers. With Redaction, you can securely and irrecoverably remove sensitive text from your documents. Redaction is a two-step process that involves first marking up the content you want to remove with redaction annotations, and then confirming those redactions, which edits the PDF to permanently remove the marked text.
Magic Ink
With the new Magic Ink tool, you can make freehand drawings just like with the regular ink tool, but it also recognizes and cleans up common shapes like arrows and circles. We're really excited about how this tool makes annotating documents more convenient, because you don't need to switch tools as often. It's a great complement to our existing first-class support for Apple Pencil.
Sharing and Exporting
The flow for sharing documents using other apps has been unified and simplified. You can now choose the page range and whether or not annotations are included for all destinations. Previously, this only worked for certain apps, like Mail.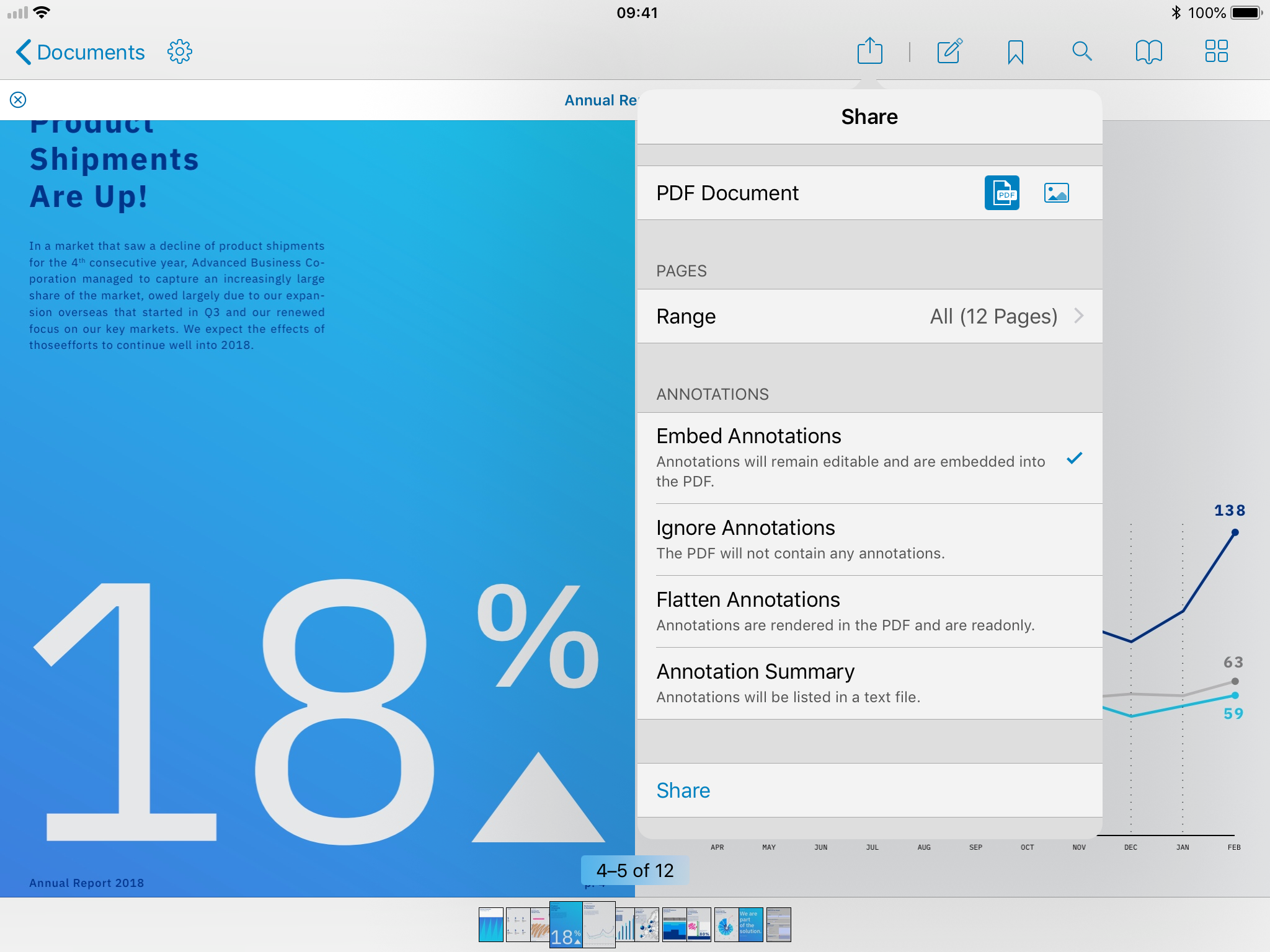 Instant
It's now easier to try out real-time collaboration with PSPDFKit Instant thanks to support for joining a group by scanning a QR code displayed on the demo page.
Additionally, Instant now supports synchronizing image annotations.
PDF Viewer can be downloaded for free from the App Store.