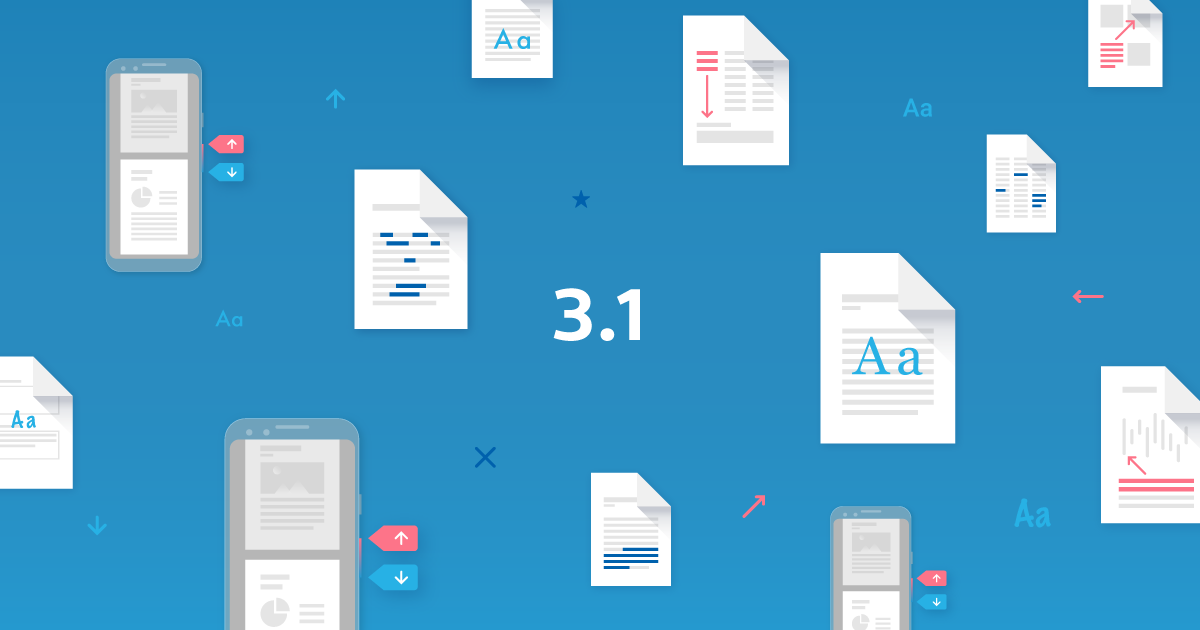 PDF Viewer 3.1 for Android is out now! This release adds many new features, like a powerful redaction tool for Pro subscribers, volume rocker navigation, custom typefaces for free text annotations, callouts, document tabs, and much more. It's optimized for Android 9 Pie and runs on all devices going back to Android 4.4 KitKat.
Text Redaction
Pro
Redacting is the process of permanently removing sensitive content of a PDF document in a way that is both irreversible and non-reconstructible using any kind of tools. With PDF Viewer 3.1 for Android, we're launching our first wave of redaction tools for all Pro users. These tools allow for text redactions, along with the possibility of reviewing and commenting on redactions.
Redacting text is as simple as marking up the content that should be removed. Once all content is marked up, you can apply all pending redactions with just one click.
Text redaction is just the beginning, as we plan to deliver free-form page redaction to all Pro users soon — so stay tuned.
Custom Fonts
With PDF Viewer 3.1, we're rolling out a brand-new font picker for customizing the font face of any free text annotation. You can now pick your favorite font from the list of available system fonts. Just head over to the annotation inspector when creating or editing a text annotation and click on the font name to get started.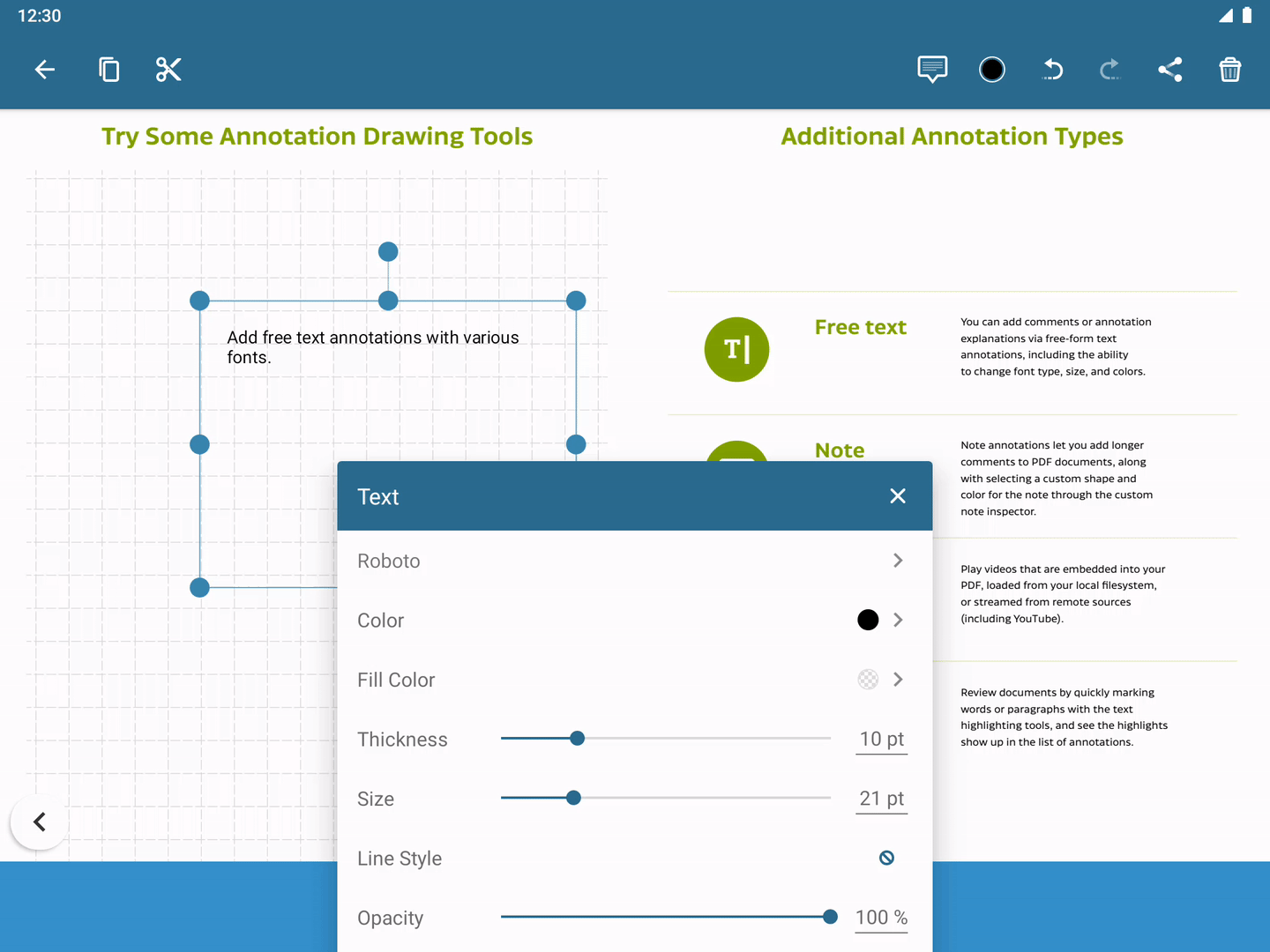 Callout Annotations
We also added a completely new text annotation type: free text callouts. These auto-sized text annotations have a line that you can point to the annotated part of a page. This makes reading and annotating complex documents much easier. You can find the callout tool in the annotation toolbar next to the existing free text tool.
Document Tabs
With tabs, we're bringing another high-demand feature to all PDF Viewer users. It is now possible to open multiple documents inside a single activity. Doing so results in the appearance of a material design tab strip for switching between as many documents as you would like. The tab strip shows each document's name, and it allows you to dismiss and reorder documents.
Tabs are an optional feature and are disabled by default. If you prefer using tabs over using the default Android task switcher, you can enable tabs inside the PDF Viewer settings now.
And More
There's even more to PDF Viewer 3.1:
Pro We implemented volume rocker navigation — another highly requested feature — which turns your Android phone or tablet into a fully blown e-book reader. Starting now, all Pro users can enable volume rocker navigation inside the PDF Viewer settings. When this setting is enabled, you can use your device's volume buttons to navigate backward and forward between pages.

We reworked our text selection to make it simpler and more intuitive to use. A new text selection toolbar now makes marking up text, redacting, and even copying and pasting much more convenient. Give it a try and feel free to let us know if you like it.

PDF Viewer 3.1 works seamlessly on all devices running any Android version, including the latest Android 9. We even made sure that documents look great on devices with "notches," like the new Pixel 3 XL.
We're already working on our next version of PDF Viewer, so stay tuned. If you're not yet using PDF Viewer, head over to the Google Play Store and download it for free. We'd also love to hear your feedback, so feel free to contact us at any time.