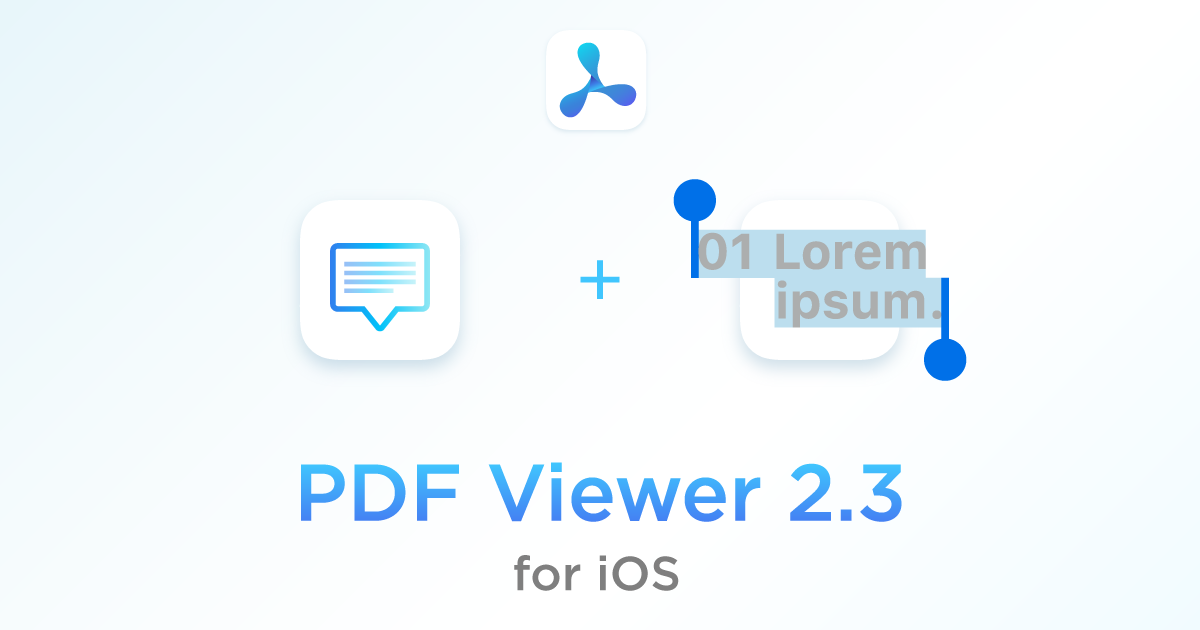 PDF Viewer 2.3 for iOS features an updated design for the note editor, making it look more modern; better text selection, especially related to speed, accuracy, and vertical text behavior; and a lot of smaller enhancements and bug fixes that improve the overall user experience.
Redesigned Note Editor
For this release, we improved the user experience of the note editor and updated it with a more modern style, so that editing a note annotation will now look better than ever. The contents of a note annotation are now displayed in a new card-like interface that also shows related details about the annotation, such as the author and the modification date. This allows you to keep track of changes at a glance. Additionally, the note style editor, which allows the color or the symbol of the note annotation to be changed, also received an overhaul, bringing it more into line with the new note editor interface.
Improved Text Selection
We are continuing our push toward a better text selection experience by making our text selection engine quicker and more accurate. We also added improved vertical text selection support. PDF Viewer 2.2 for iOS already included various improvements to text selection, which made interactions more natural, so in this version, we focused on accuracy and block detection. More specifically, the text selection UI will now better represent the selected text range and work much more reliably in cases where there are multiple page columns on the same page. These are changes you will definitely notice and appreciate. At the same time, we also improved the behavior of vertical and arbitrarily rotated text.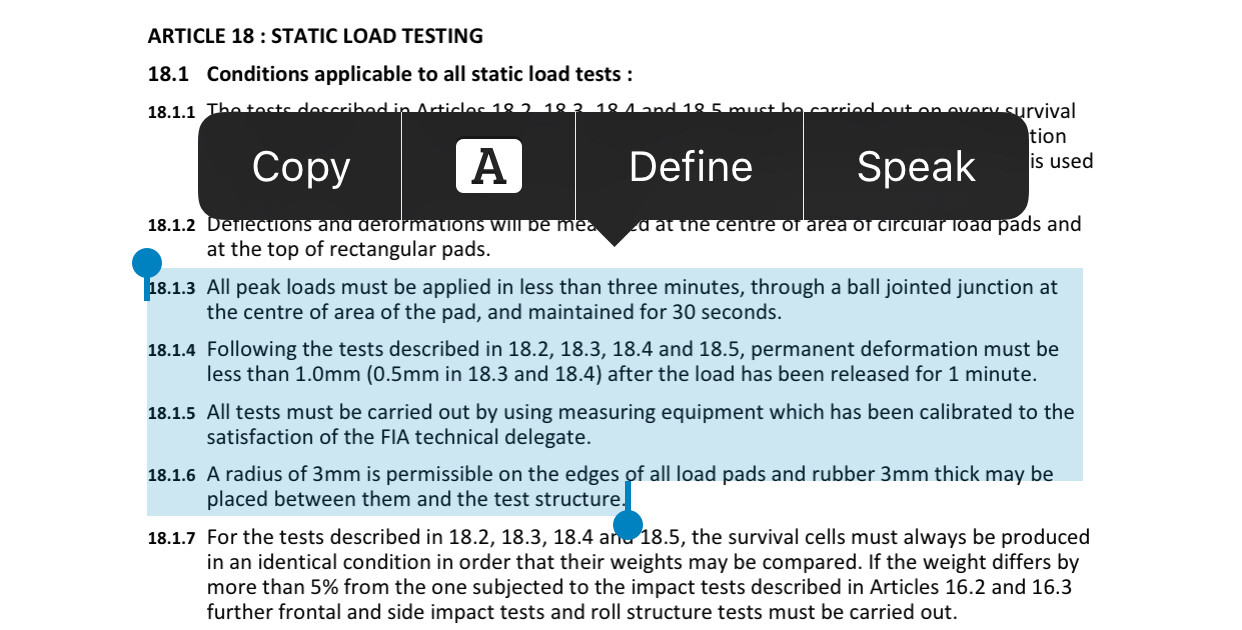 Previously, text selection only roughly matched the selected content.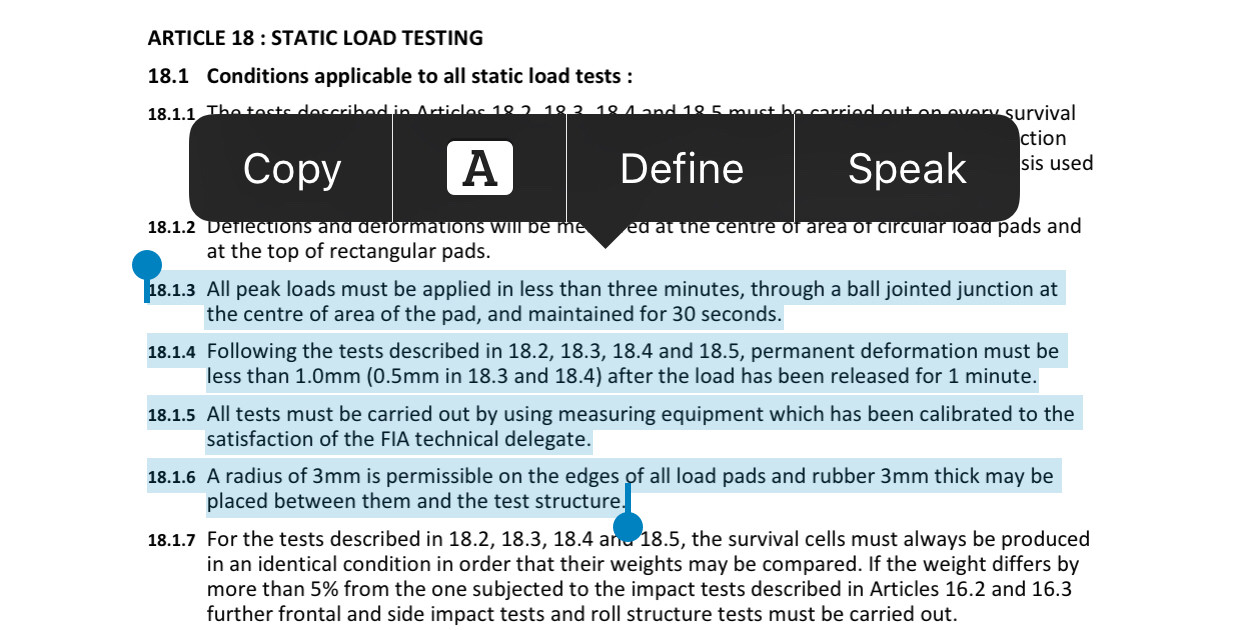 Now, text selection is much more accurate.
More Enhancements and Fixes
In addition to the highlight features mentioned above, we are always working toward improving the overall experience of PDF Viewer with smaller under-the-hood and UI enhancements and bug fixes. This time around, we improved both document flattening and the performance when editing free text annotations. We also fixed the sometimes-incorrect alignment of pages in page curl mode, a few UI glitches related to the document editor, and an issue where a wrong page might be displayed on rare occasions. Additionally, selecting annotations in multi-select mode works again. But that's not all! Head over to the latest changelog on the App Store for all the details.
Feedback and News
Can't wait for new features? Join the beta here and be the first to try them out!
If you enjoy the app, please write a review and help spread the word. And if you don't yet have it, you can go to the App Store and download PDF Viewer for free right now!