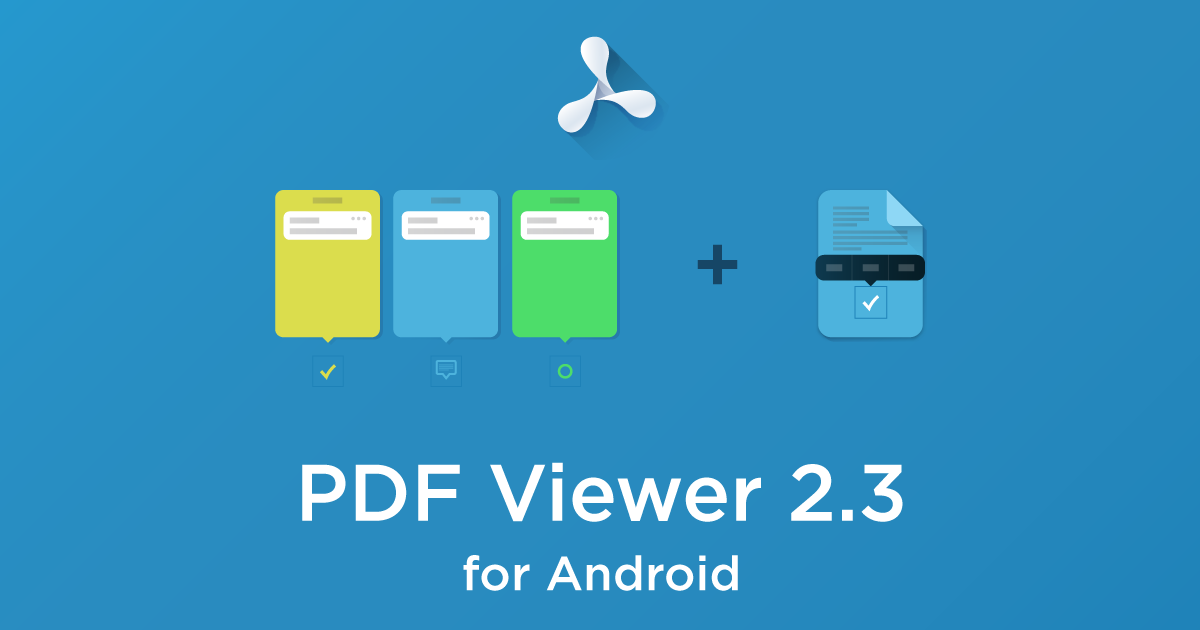 Things have been busy the past few weeks, and today we're launching our next big update: PDF Viewer 2.3 for Android. This version features a redesigned note editor and improved performance while reading and editing.
New Note Editor
We took the time to redesign our annotation editor from the ground up, and it now features a beautifully crafted material cards design. Additionally, the new author name and modification date labels give you all the information you need to stay on top of note changes.
Improved Editing Performance
PDF Viewer 2.3 introduces an annotation rendering approach, which greatly reduces the time it takes to select annotations — on mid-range to high-end devices, selection is now practically instantaneous.
This improves the user experience in many parts of the app, including annotation selection, color changing, removing and adding of annotations, copy and paste speeds, and undo/redo performance.
More Improvements
But that's not all!
We improved the render speeds when quickly scanning through a document or when jumping between pages.
We improved the display of forms and texts — we now support even more PDF forms for you to fill out.
We improved memory usage, which should help run the app on devices with little memory.
We really hope you enjoy this update! Please let us know your thoughts and wishes for features in future versions. Thanks!
Can't wait to try it? Head over to the Google Play Store and download PDF Viewer for free!