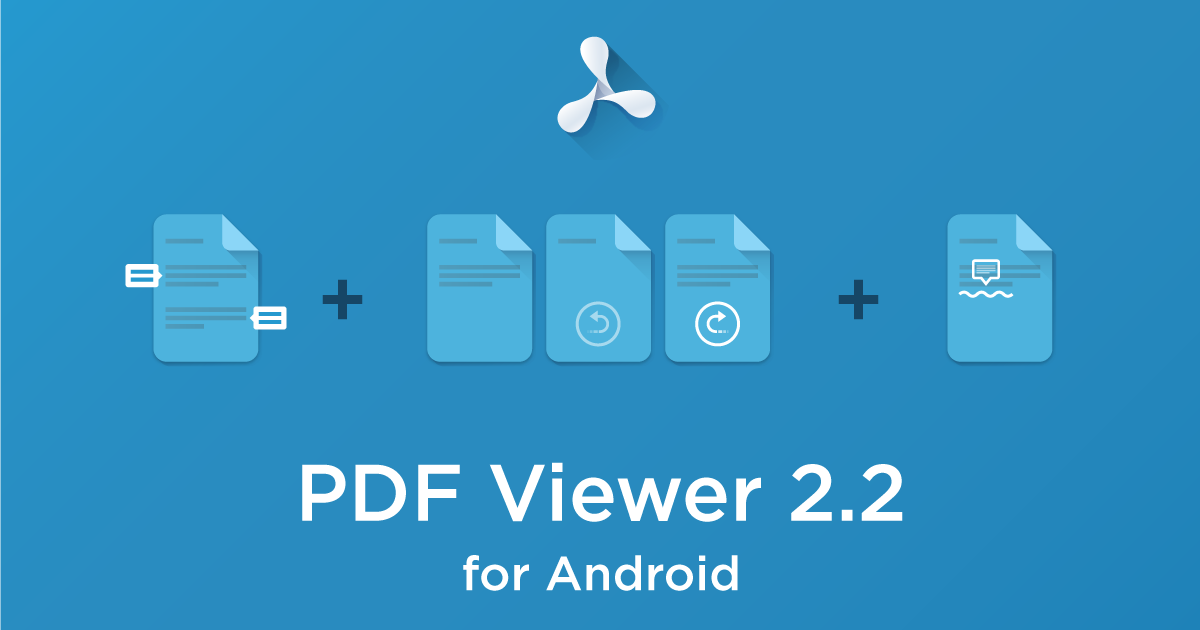 We're starting off 2018 with a big release: Say hello to PDF Viewer 2.2 for Android, featuring undo and redo of edits, copy and paste of annotations, annotation note icons, an improved Ink Eraser, and much more.
Undo and Redo
We have been heavily invested in building our next big feature for PDF Viewer, and today we're releasing full undo and redo support for annotations. Undo and redo works for all supported annotation types and allows you to navigate back and forth in your editing history with ease.
Annotation Copy and Paste
With annotation copy and paste, you can simply copy, clone, or move annotations between pages of a document. This even works with standard keyboard shortcuts (Ctrl+C, Ctrl+X, Ctrl+V), which is especially useful on Chromebooks. This is just the beginning of copy and paste, as we have more useful features planned — so stay tuned!
Annotation Note Hints
While it was already possible to quickly add notes to any annotation with as little as two taps, PDF Viewer 2.2 will now help you discover existing notes by showing a small note icon next to annotations carrying notes.
Improved Eraser
The existing Ink Eraser was improved and can now erase across multiple ink annotations with a single stroke. We optimized performance of the eraser to make the experience as natural as possible. The eraser works hand in hand with our new undo and redo, giving you all the tools required for professional editing.
More Improvements
But that's not all!
We improved our render quality on newer devices while maintaining the best possible performance on all devices.
We simplified the process of creating free-text annotations.
We improved the look and feel of many annotation types.
We really hope you enjoy this update! Please let us know your thoughts and wishes for features in future versions. Thanks!
Can't wait to try it? Head over to the Google Play Store and download PDF Viewer for free!