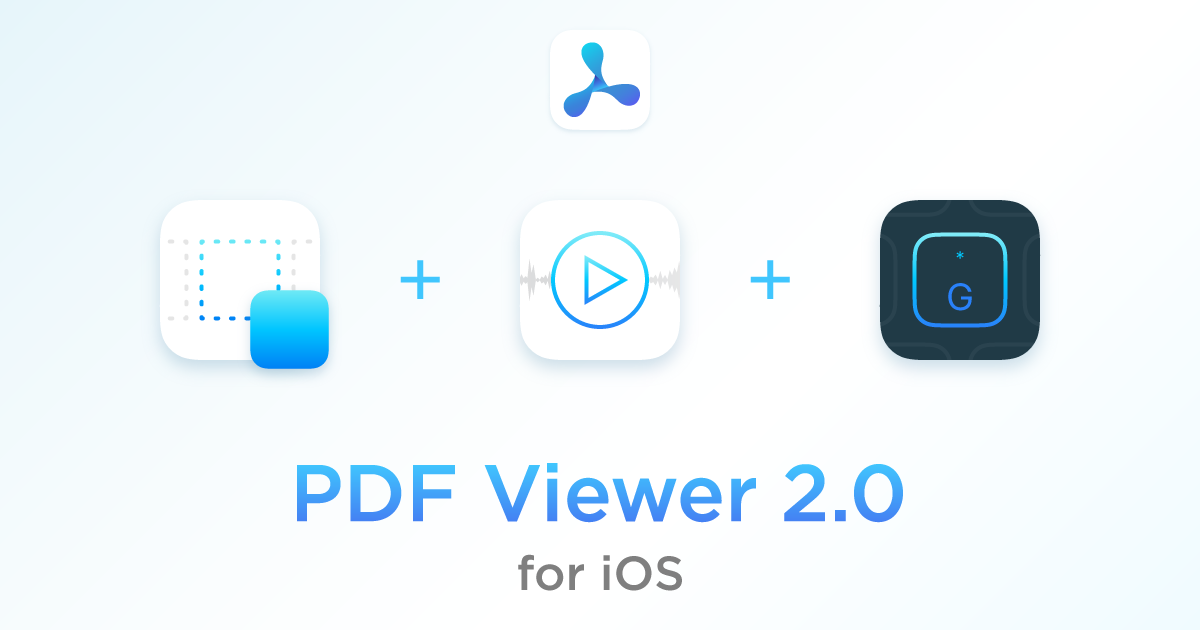 We're excited to announce PDF Viewer 2.0 for iOS! This release includes Drag and Drop support for files in the document browser and for text and images in a document. PDF Viewer 2.0 also sports a new design and a fresh look, alongside a redesigned sound annotation player and a dark keyboard in night mode. And a lot of improvements under the hood. Read on for all the details.
Drag and Drop
The main new feature of PDF Viewer 2.0 is Drag and Drop. You are now able to drag and drop files from the document browser out of the app and into the app by using the new Drag and Drop feature available on iOS 11. With this features reordering and organizing document became a lot easier.
Drag and drop not only works in the document browser, but also inside documents, allowing you to drag out text or images from a document. Pages also support dropping for text, images and even other PDFs. Dropped items are converted into the most appropriate annotation types, either free text or stamp.
Sound Annotation Player
We redesigned the sound annotation player to be more focused and visible throughout page changes, by positioning it on the bottom of the screen, right above the thumbnail bar.

Dark Keyboard
Now when you are in dark mode and a keyboard is shown, it will appear in a dark style, along with the bar on top of the keyboard. This way the keyboard is more in-line with the apps' style and doesn't blind you in dark environments.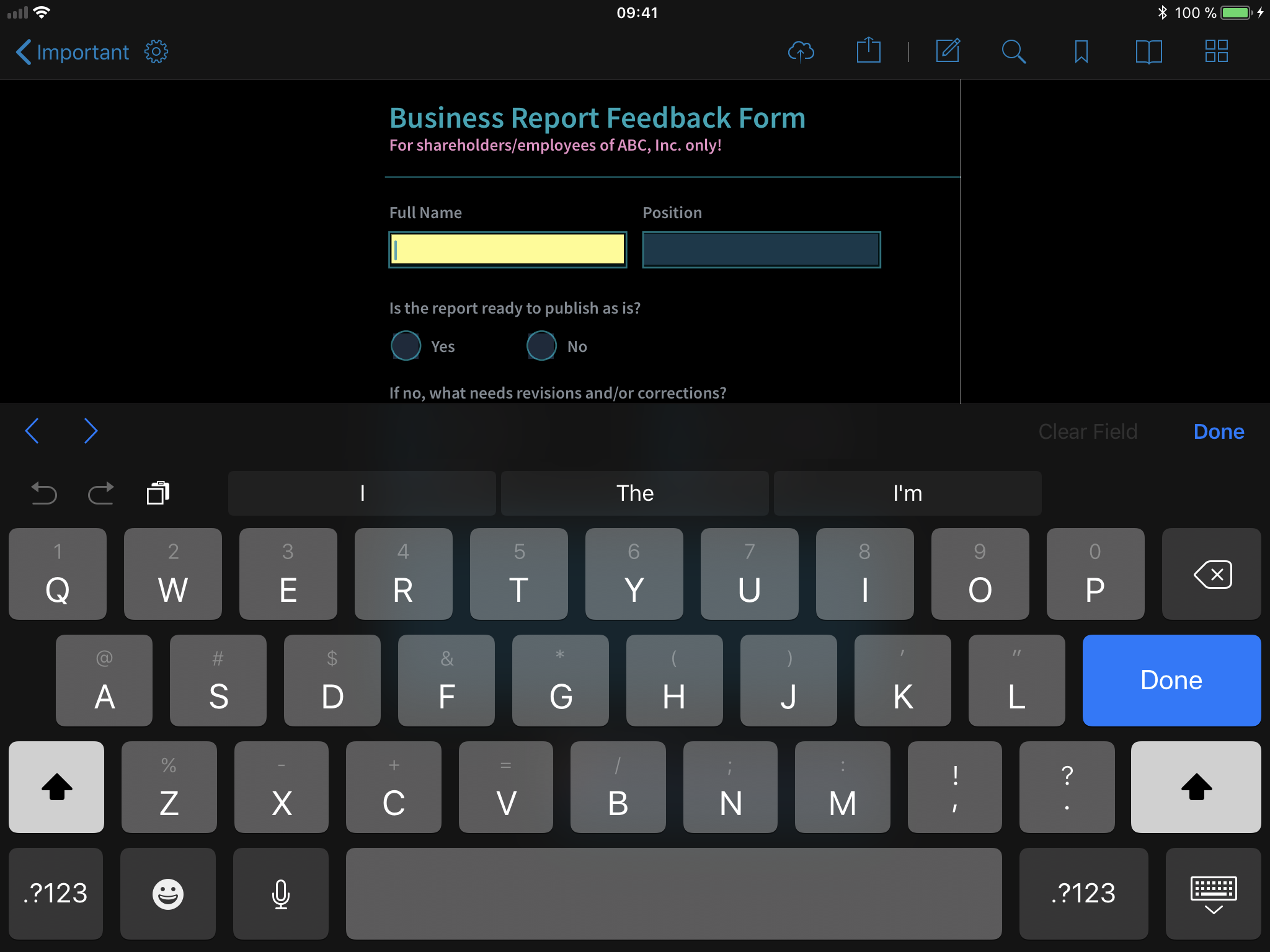 More Details
Improves performance of interacting with annotations and form fields.
Improves haptic feedback when moving the annotation and document editor toolbar.
Improves the signature experience for iPhone Plus.
Improves handling of PDF Forms that include Javascript.
Fixes font selection issue with documents using the Courier font.
Fixes a stamp annotation problem with pixelated images after moving them.
Fixes extra space after non-latin characters in form fields.
Fixes the long press to reset color preset feature on the annotation style inspector.
Fixes an issue where the keyboard was dismissed when typing a custom form value on iPad.
Feedback & News
Can't wait? Join the beta here and be the first to try new features!
If you enjoy the app, please write us a review and help spread the word! Or go to the App Store and download it for free right now, if you don't have the app yet!