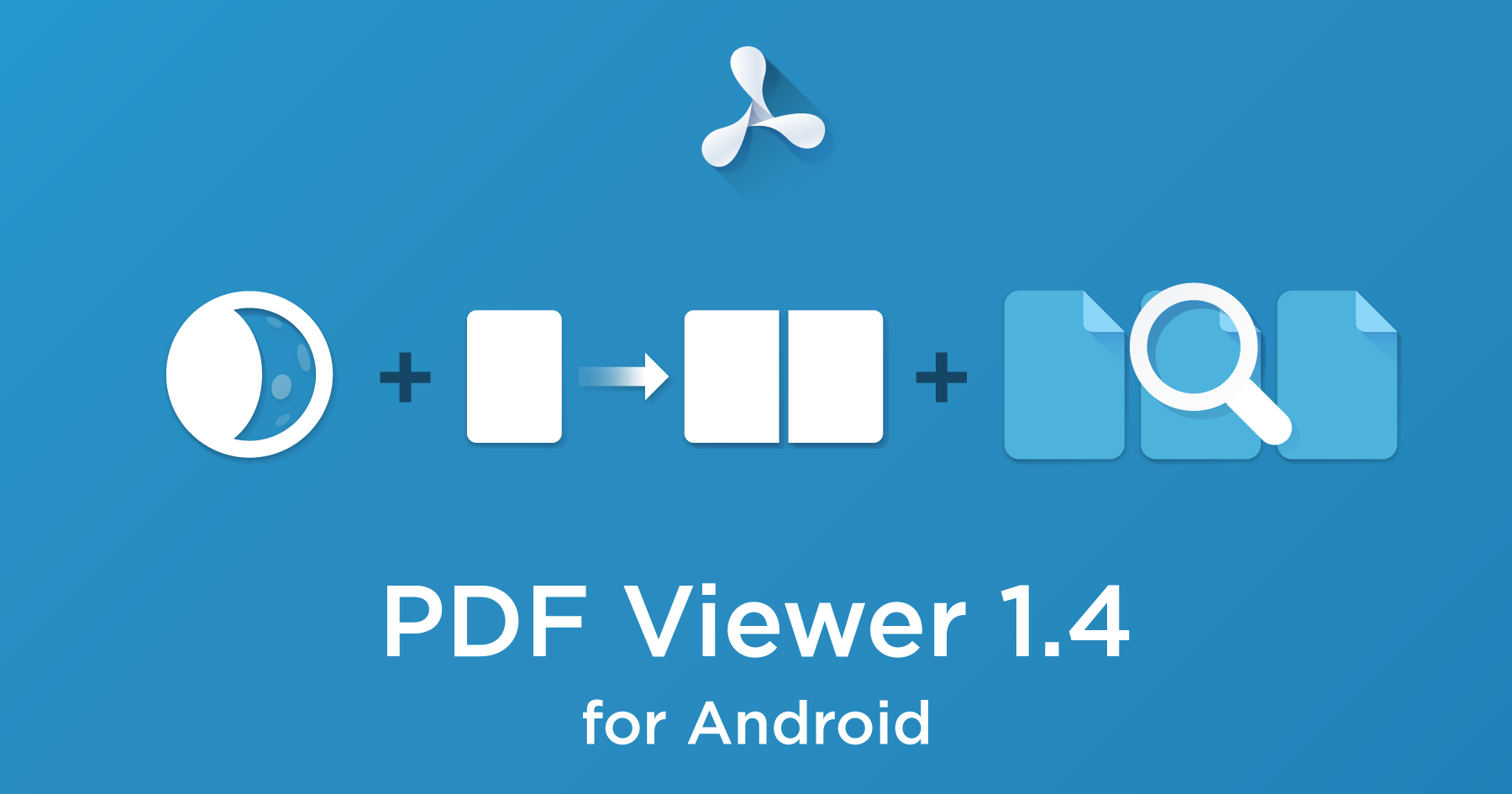 Today, we are launching PDF Viewer 1.4 for Android – packed with several new features: Convenient view options, night mode, screen keep-awake, global PDF search, and more. Interested? Then keep on reading!
View Options
View options can now be changed directly inside the PDF reader! Simply tap the new options icon in the reader's action bar and choose the desired view mode. Here's the list of available options:
Reading direction
Scroll mode (Jump / Continuous)
Page mode (Single-page / Dual-page / Automatic)
Night mode and keep-awake
Viewing options are persisted and will be remembered across sessions. Adding view options to the reader also allowed us to get rid of the old view options inside the app's settings screen 🔥
Night Mode and Keep-Awake
The newly added view options host two new features that allow you to keep on reading, no matter the time:
Night mode with a beautifully crafted dark theme and automated color inversion of all PDF pages.
Keep-Awake will allow you to keep the screen activated while reading large portions of text without touching the screen.
Global Search
PDF Viewer 1.4 allows you to search all your PDF files, locally, and inside your connected Dropbox. The search sits in the action bar (the magnifier icon) and defaults to all locations (SD cards, USB drives, local files, Dropbox, etc.). If you just want to search files within a specific folder, toggle the search location switch and enable "Search only in current folder".
We really hope that you enjoy this update! Please let us know about your thoughts and your wishes features in future versions. Thanks!
Can't wait to try it? Head over to the Google Play Store and download PDF Viewer for free!