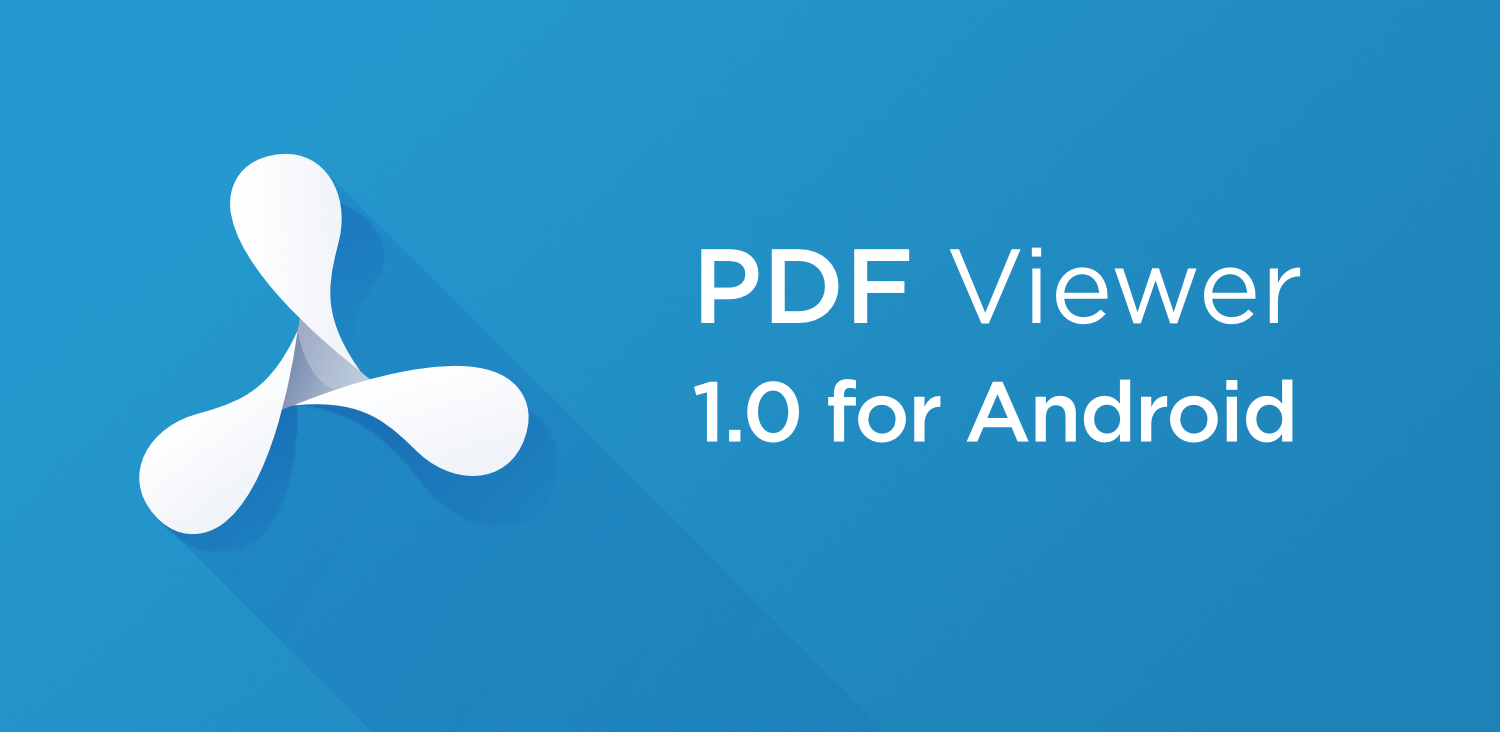 We're proud to announce the immediate availability of PDF Viewer 1.0 for Android – our free PDF reader and editor for your Android device and Chromebook! While you're waiting to download the app, check out all that we packed into our initial release on Google Play.
First of all: Thank you!
We want to thank all of our early adopters and supporters that actively used our beta version until now. We also want to thank Google for letting us participate in their Google Play Early Access program, which enabled us to get the app in the hands of thousands of users and gain valuable feedback before the official launch.
Fast and simple reader
PDF Viewer is fast, simple to use, and can handle just about any PDF document you throw at it. Backed by our powerful PSPDFKit framework, it can open PDFs stored on your device, download new PDFs from the internet, or open PDFs that are shared by other apps. PDF Viewer is available on all devices running Android 4.1 Jelly Bean or newer, as well as on Chrome OS. Here's a brief list of features you can expect:
Search documents using a fast full-text-search.
Browse pages within the thumbnail grid or the table of contents.
Add bookmarks for your most important or most frequently used pages.
Multi-window mode for reading and editing multiple documents side-by-side.
Android Nougat app shortcuts for accessing your recently viewed documents.
Quickly switch between different documents using the Android task switcher.
A Quick Start guide explaining all the features.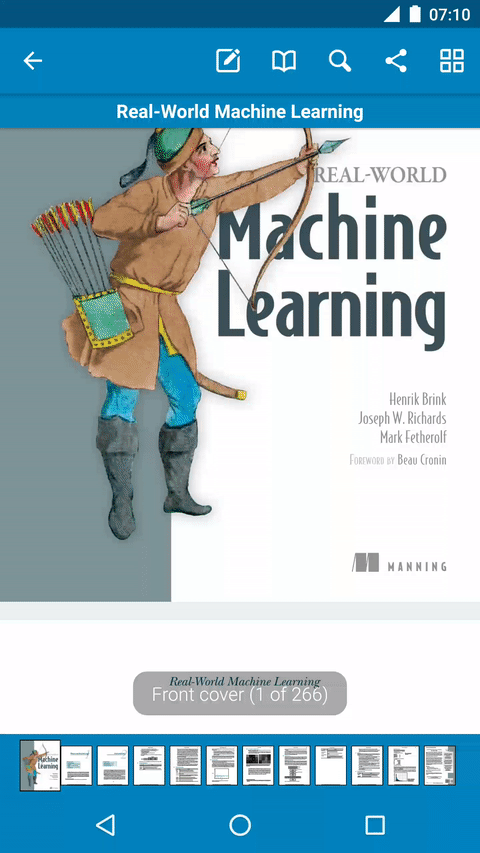 Powerful and versatile editor
You can use PDF Viewer to annotate and edit PDF documents on the go. Whether you use it for note taking, during a business meeting, or in your free time with a myriad of different annotation tools you can review, correct, and improve documents. Moreover, the Document Editor allows you to add new pages, delete existing ones, or completely restructure the edited document.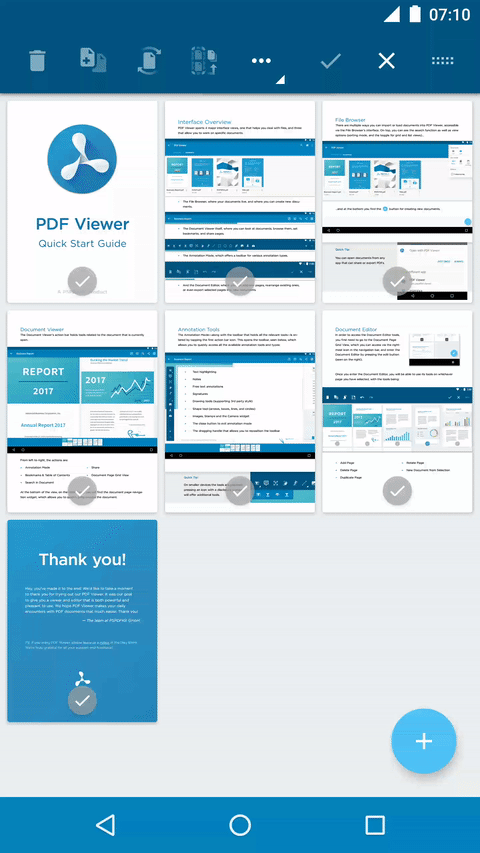 File browsing
PDF Viewer comes with a powerful file browser that gives direct access to all files stored on your device. After granting the required storage permission, you can start browsing your local file system. You can navigate folders, sort files by name, size, and date, and even switch between list and grid modes. Thanks to the builtin file operations (rename and delete files and folders) you don't have to leave the app when performing housekeeping on your documents.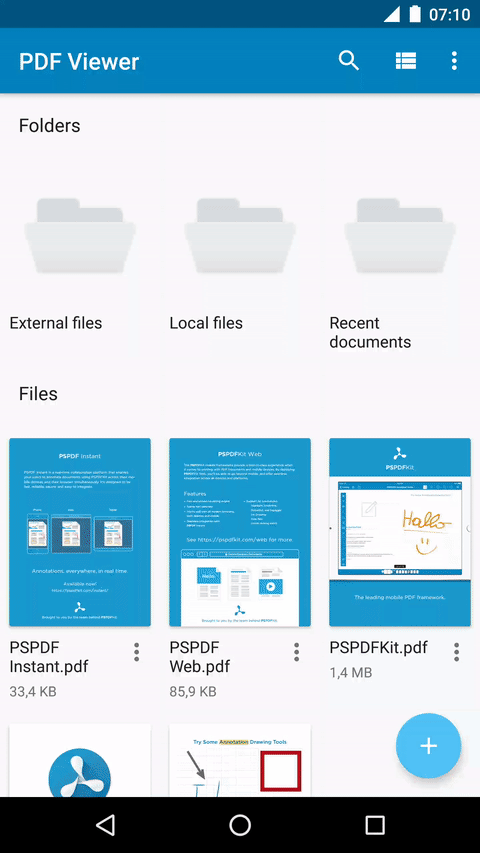 Document creation
Whether you want to create PDF documents for taking notes or to convert existing images to PDFs, PDF Viewer has you covered. PDF Viewer allows you to create new documents from scratch or by converting your gallery images or photos. PDF Viewer can also convert images that are shared by other applications.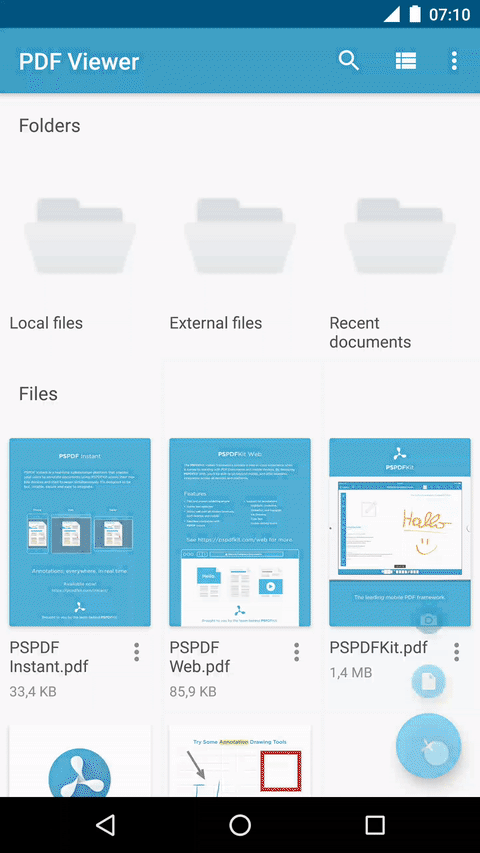 Integrates into your workflow
PDF Viewer adapts to your needs. You can upload PDF documents to your preferred cloud storage provider, print them with a printer on your network, or simply send them to co-workers using your favorite mail app.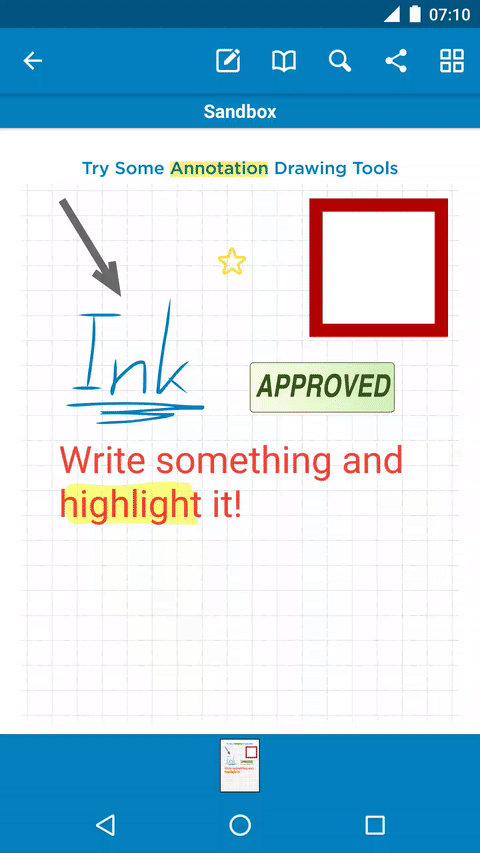 What's coming next?
PDF Viewer 1.0 is just the beginning, and the team is already working hard on new features and improvements. Here's a list of things that you can expect:
Improved file browsing (SD-Card support, Cloud provider integration).
A personalized PDF library (add your PDF files from anywhere for even faster access).
Multi-file selection and more file operations.
And more!
We'd love to hear your feedback! If you have ideas or feature requests for future versions of the app, please let us know. You can always contact us using the "Feedback" button in the app's about screen.
If you already love the app, please give us a review and help spread the word! If you don't have the app yet, head over to Google Play and download it for free.