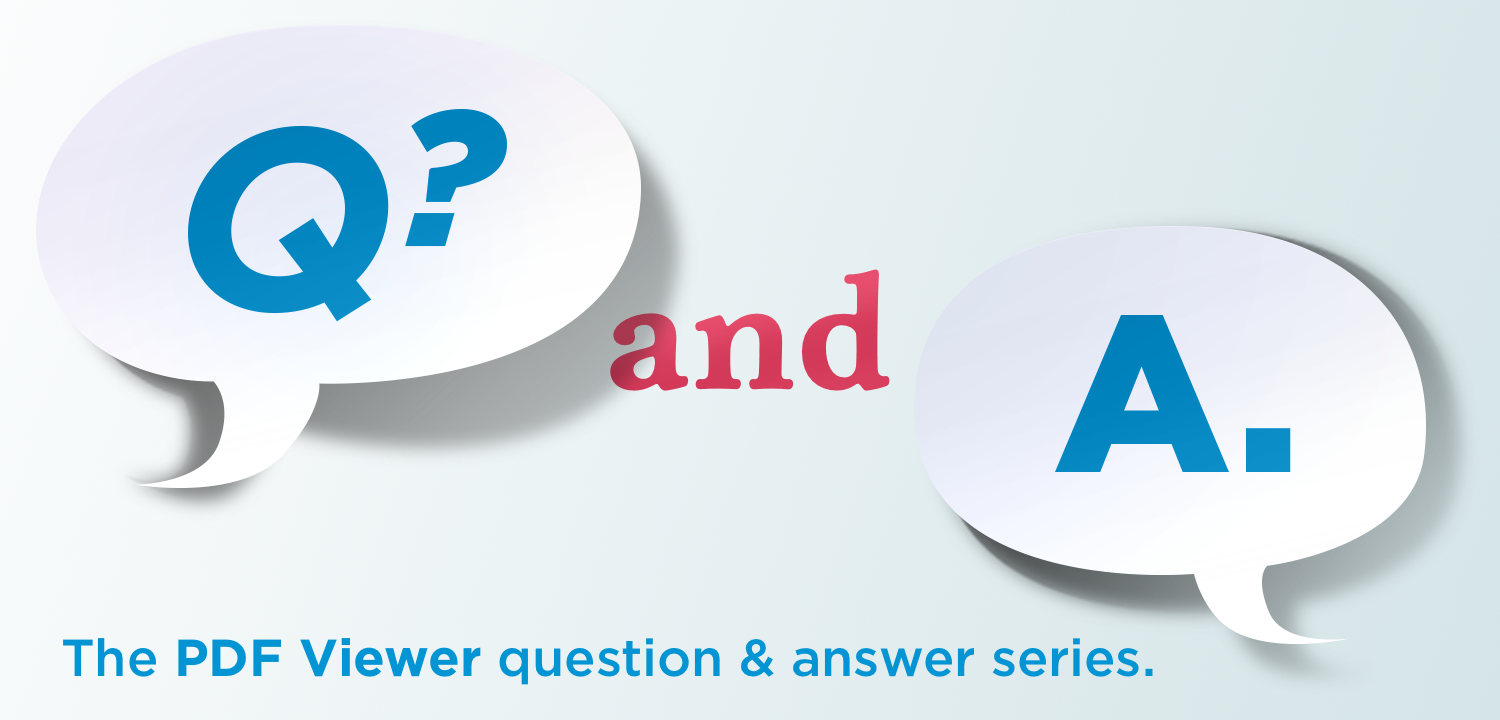 Not too long ago, Robert Petersen reached out to us to tell us how much he loves using PDF Viewer for school.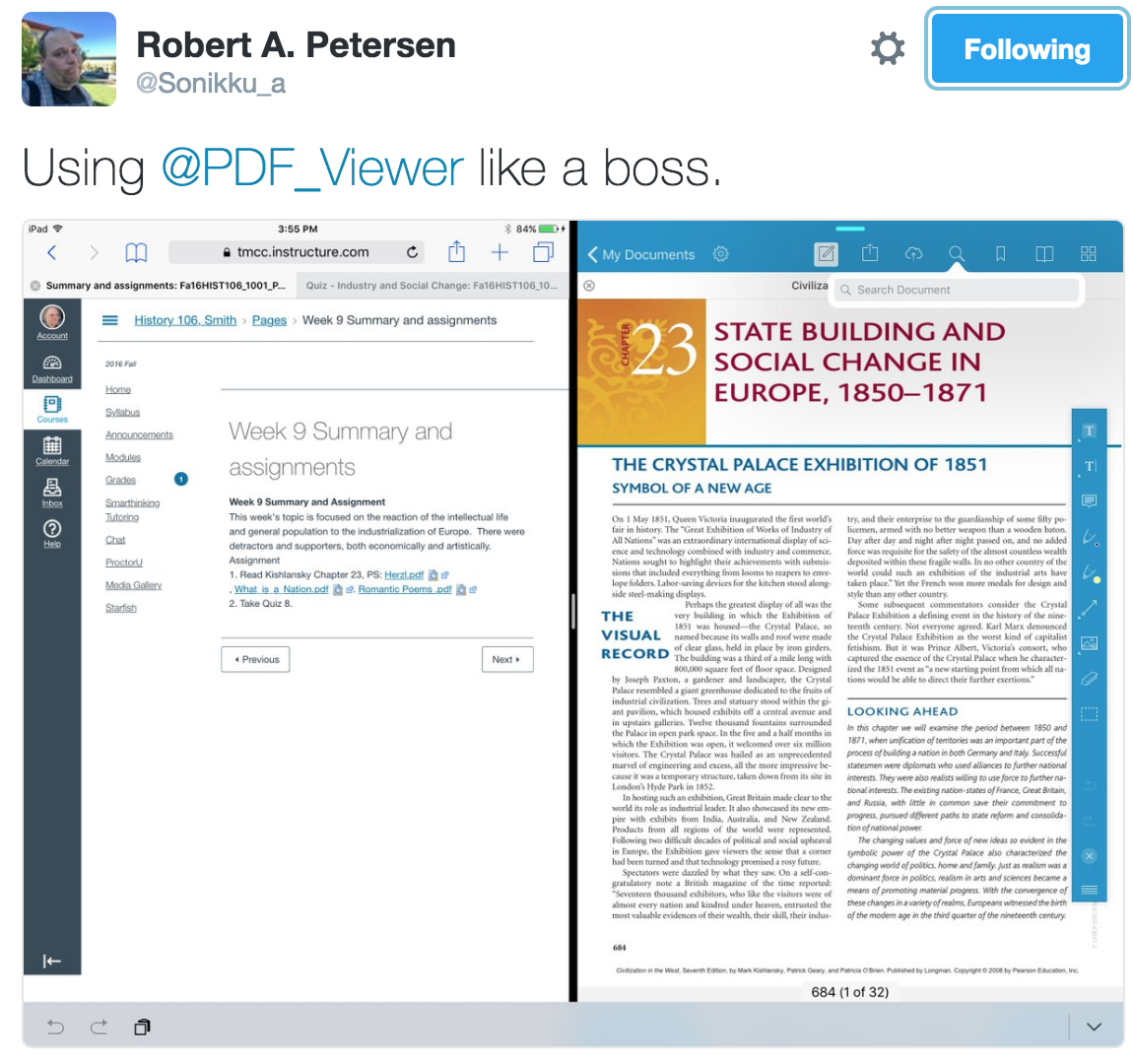 Turns out, Robert is a student at Truckee Meadows Community College in Reno, Nevada. He's studying history, which means lots of reading - both in e-textbooks and PDF handouts.
We wanted to understand how (and why) Robert was using the app, so we asked him a few questions.
How are you using PDF Viewer as a student?
I am using it for reading PDFs of school textbooks and reading PDFs of primary source handouts. In both cases I make use of highlighting, searching, and the wonderful Apple Pencil support for annotating using handwritten notes.
What's been the most helpful feature(s) for use?
If I had to pick one, it would be the ability to take notes directly in my PDFs using the Apple Pencil. I used to write all over my physical books in the margins, but it's much nicer to use PDF Viewer so that my physical copies remain in pristine condition, and I still have my annotated copies electronically.
What were you using before PDF Viewer?
Before PDF Viewer I tried other App Store offerings, including Adobe's own Reader, but I found none that offered as complete an all-in-one solution as PDF Viewer. Some had decent annotations, others better reading options, some supported the Apple Pencil or iPad Pro native resolution, but none of the ones I tried had all of those features, and PDF Viewer does. Simply put, PDF Viewer is the real deal.
If you could change one thing about PDF Viewer what would it be?
Great question, but difficult to answer since it's already so great! Perhaps an option for even larger thumbnails on the initial screen to make it easier to see at a glance which PDF I'm looking for, or (and this would likely be difficult) some type of handwriting recognition for searching handwritten annotations when searching through a PDF?
Why would you tell other students they need PDF Viewer?
Simple, and a partial reiteration of what I said above. There may be other options out there, but none that match PDF Viewer.
Thanks for telling us how you're using PDF Viewer, Robert!
What about you? How are you using the app? Let us know and we may feature you in a future Q&A!