We're happy to announce that PDF Viewer 1.6 for iOS is here. This one is packed! It fully supports iCloud Drive, better Apple Pencil support, Full-Text search now also works inside the app, 3D Touch support is everywhere, Right-to-Left documents have been improved and PDF forms are now even better.
iCloud Drive
You can now view and sync files and folders via iCloud Drive from PDF Viewer across multiple devices. This enables you to add a document to the PDF Viewer folder on iCloud Drive on your Mac and view it on your iPhone.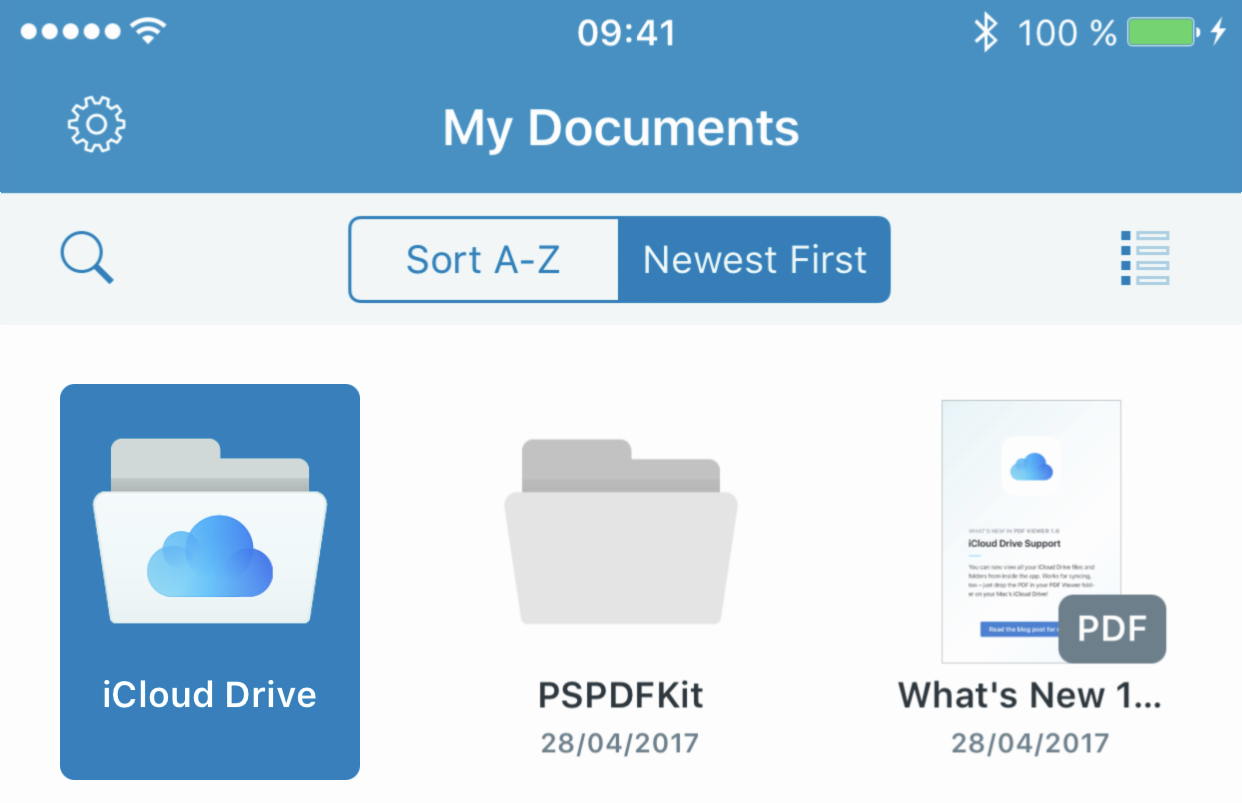 Better Apple Pencil Support
We've improved the way you can annotate documents using the Apple Pencil by allowing you to still use your fingers to zoom and scroll while annotating, offering a faster workflow for marking up documents. This is a feature first introduced in PSPDFKit 6.5 for iOS.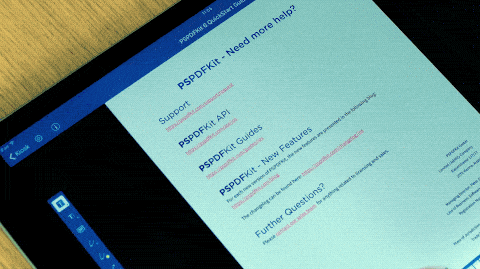 In-App Full-Text Search
In addition to using Spotlight on iOS, you can now also find files, search through all your folders and search your documents' contents from within PDF Viewer itself. You can also continue your search from Spotlight in PDF Viewer using Core Spotlight Search Continuation.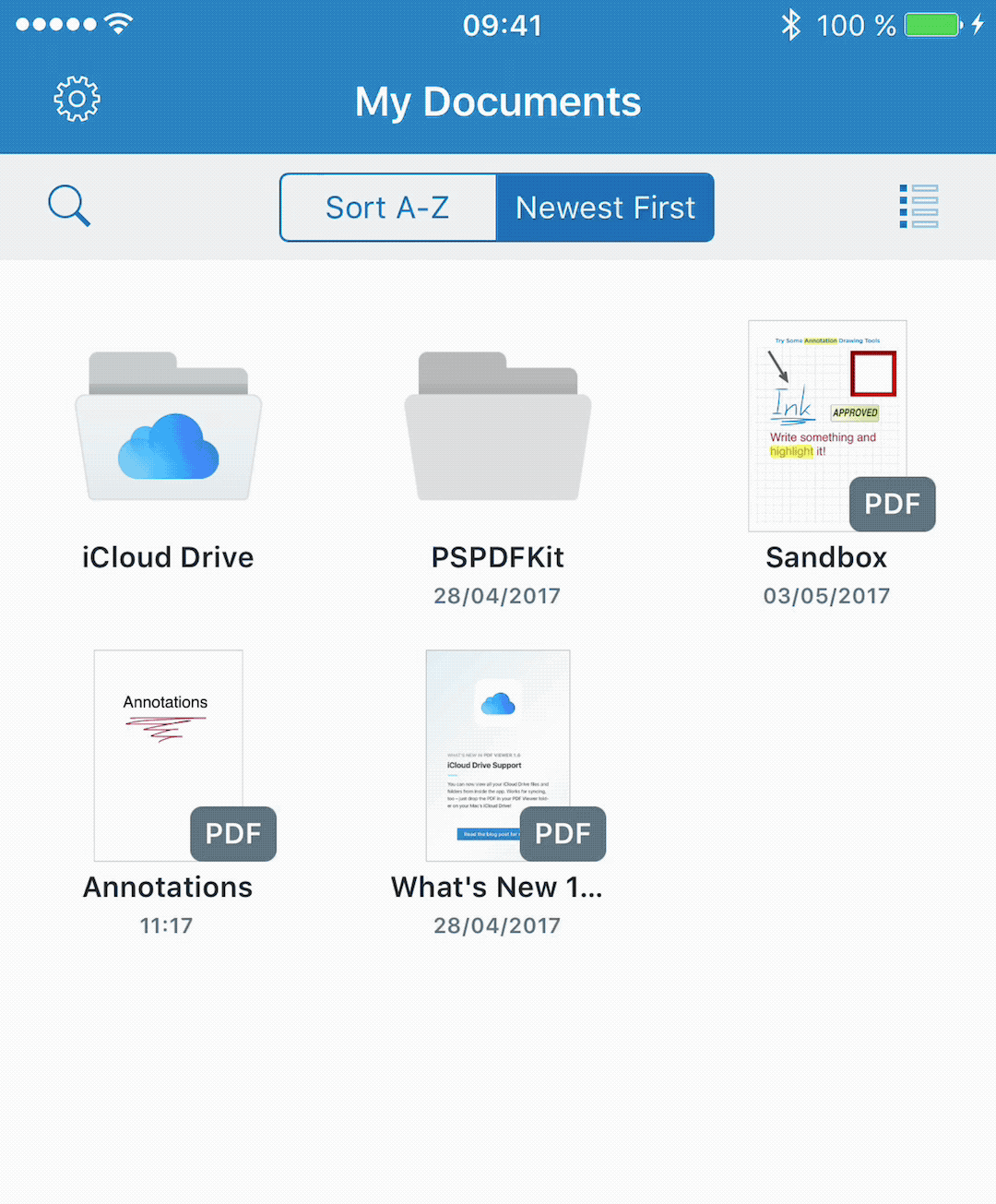 Open In Place
With PDF Viewer 1.6 you can now open documents from other apps in PDF Viewer without having to copy the file, allowing you to quickly annotate a document with PDF Viewer and then return to the original app in one go.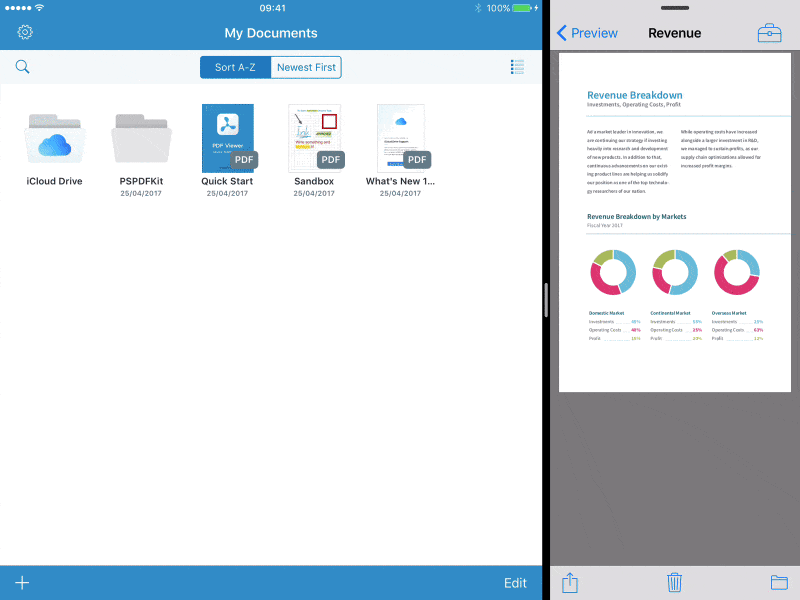 Page Grabber
The page grabber allows you to quickly and conveniently scroll through all pages in a document. This is enabled when the scroll direction is set to vertical, which is enabled on iPhone by default, and can be changed via the settings on iPad as well.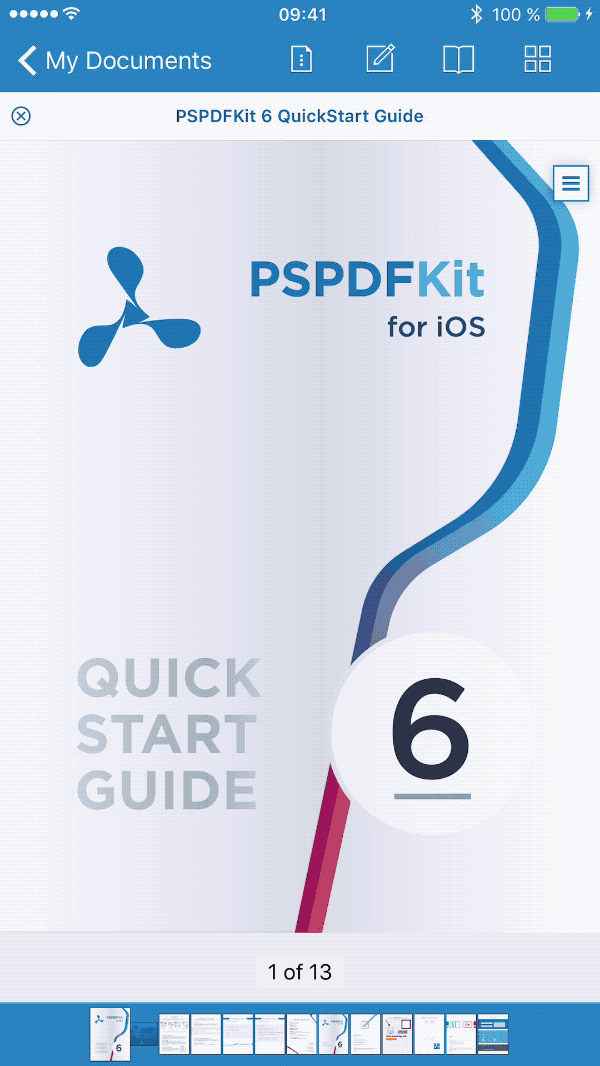 Convert Image to PDF
If you have an image you want to annotation, you can do that now by converting the image to a PDF.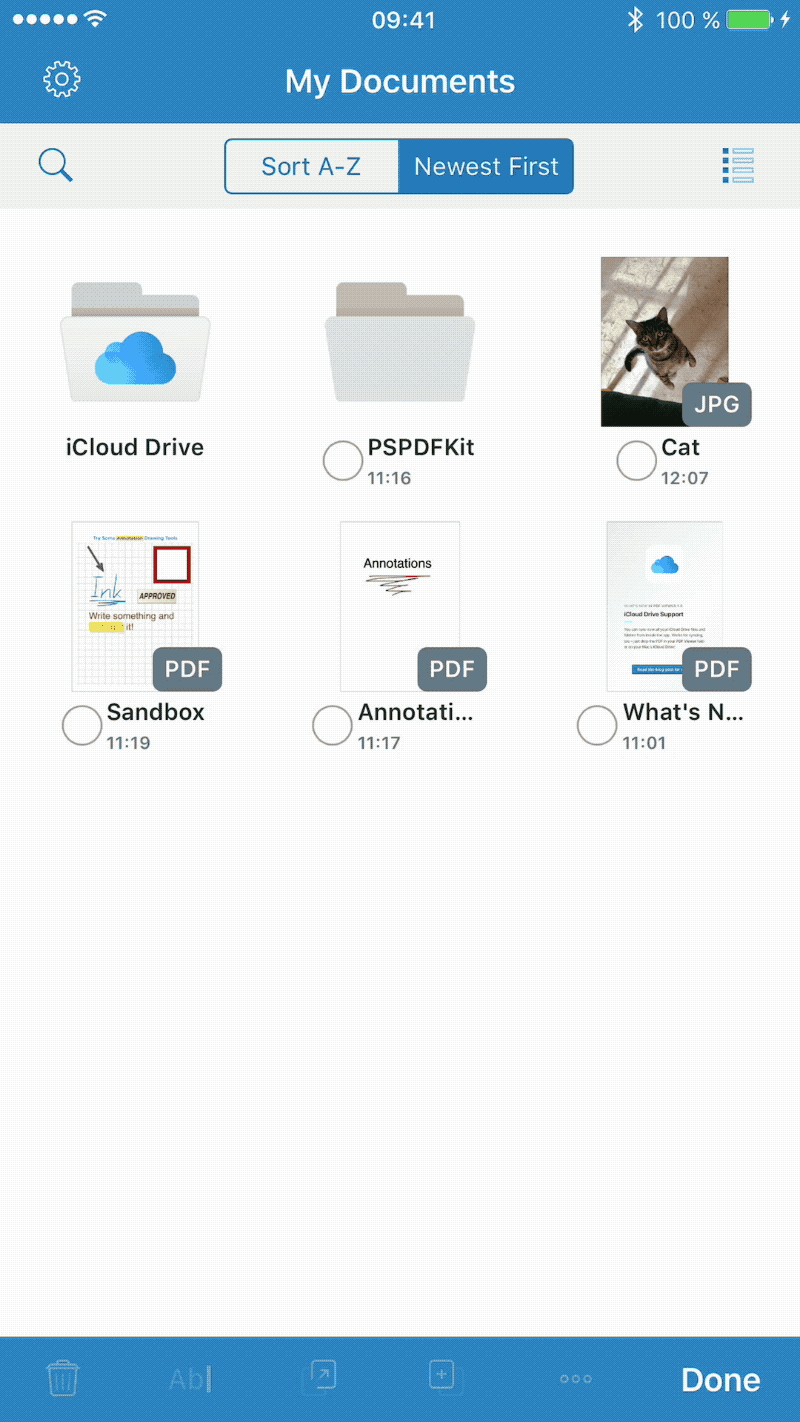 More Details
Adds 3D Touch preview support in thumbnails view, annotations list, bookmarks list and document outline.
Adds support for exporting only annotated pages.
Adds swipe to delete to the file browser when in list mode.
Adds thumbnails for images.
Adds option to toggle form highlighting.
Adds a "What's New" document outlining all new features in this update.
Adds a long press option to close all tabs except one.
Adds an option to set cloudy borders on geometric annotations in the annotation inspector.
Adds support for right to left page bindings and automatically changes the page order for the main page view, the scrubber bar, the thumbnail bar and the thumbnail view mode.
Freshens up the visual design of search result list.
Improves the user experience when the user denied access to the camera or the photo library.
Improves WiFi Drive compatibility with ForkLift 3.
Improves view state restoration.
Improves reliability when tapping a button on the Today Widget.
Improves support for importing websites that don't have a file extension in the URL.
Improves the feedback onboarding flow.
Improves the annotation line thickness slider to be more precise for smaller values and reduces the minimum thickness from 1 to 0.5 points.
Improves creation and rendering of small cloud annotations.
Improves form loading performance for some documents.
Improves support for RTL text selection.
Improves settings controller by preventing user from selecting unsupported configurations.
Improves haptic feedback in page scrubber and document tabs.
Feedback & News
Can't wait? Join the beta and be the first to get new features.
We'd love to hear your feedback! If you have ideas or feature requests for future versions of the app, please let us know. You can always contact us using the "Feedback" button in the app's Settings screen or via the feedback button here on the bottom right.
If you already love the app, please give us a review and help spread the word! If you don't have the app yet, you can head over to the App Store and download it for free right now!