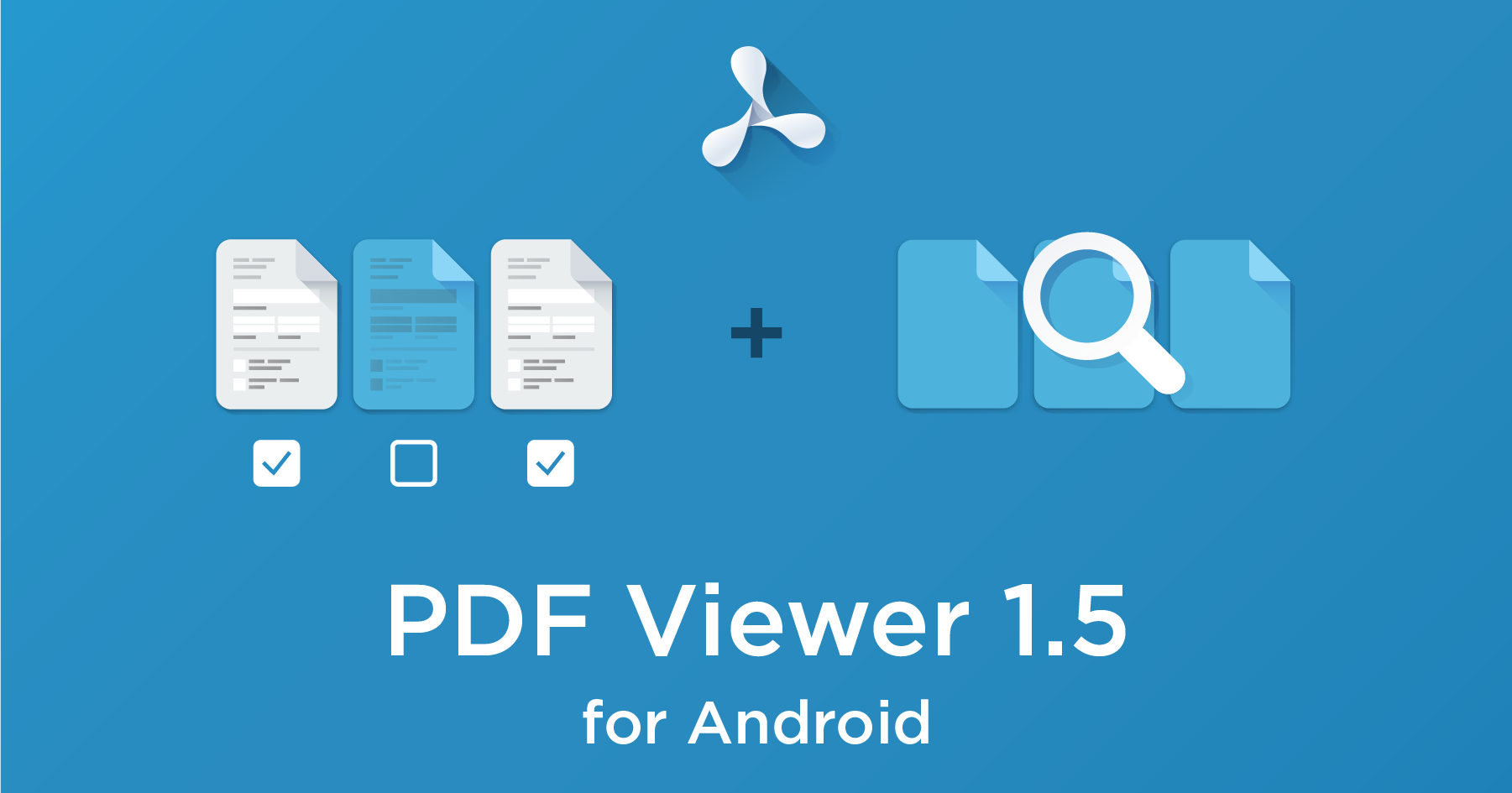 We're releasing yet another feature-packed version of PDF Viewer for Android – it's time for version 1.5 including indexed full-text-search, multi-file selection.
Indexed Full-Text-Search
With indexed full-text-search PDF Viewer 1.5 delivers a powerful search engine that allows you to globally find any text stored inside your local PDF files. Our smart indexing strategy ensures that documents are only scanned while your device is being charged and idle – keeping search unnoticed, until you need it.
Indexed search integrates into the existing PDF file search. Simply open the search as usual and start typing! And if you don't want your files to be indexed you can easily disable this feature in the settings.
Multi-File Selection and Operations
You asked for it, we deliver! Multi-file selection allows you to conveniently select multiple files (triggered by a long-press on any file). With new copy and move file operations it's never been simpler to stay on top of your PDF collection.
And the best: File operations also work in your Dropbox, on your SD card, and even between them.
What's coming next?
PDF Viewer 1.5 is here – but the next version is already around the corner. Here's a list of things we're already working on:
More cloud providers (Google Drive)
Improved night mode
Better stylus integration
We really hope that you enjoy this update! Please let us know about your thoughts and wishes for features in future versions. Thanks!
Can't wait to try it? Head over to the Google Play Store and download PDF Viewer for free!